Entertainment
Did Emily Kinney Start Dating Affair With Co-Star And Turned Him Into Boyfriend?
Rumors are something that a public figure is often surrounded by. The rumors may be about your personal life and mostly your dating life. So today, we would like to address the fact that "The Walking Dead" star Emily Kinney was always surrounded by rumors of dating her co-star in the very series and turning him into her boyfriend. But were those rumors true? Let us find out!
Did Emily Date Her Co-star Or Are They Just Good Friends?
During the time frame, 2013 to 2015, many rumors were surrounding Emily that she and her "The Walking Dead" co-star Norman Reedus were dating one another. The chemistry they had off-screen was pretty much like the chemistry a dating couple shares, and that is what ignited the rumors in the first place. Moreover, Norman being in attendance in Emily's gig at Eddie's Attic in Decatur, Georgia on May 21, 2015, further added to the rumors.
A source revealed,
'He was one of the first to support her at her concerts when she was still on the show,'
Furthermore, the two were famously spotted dining with one another after Emily's show.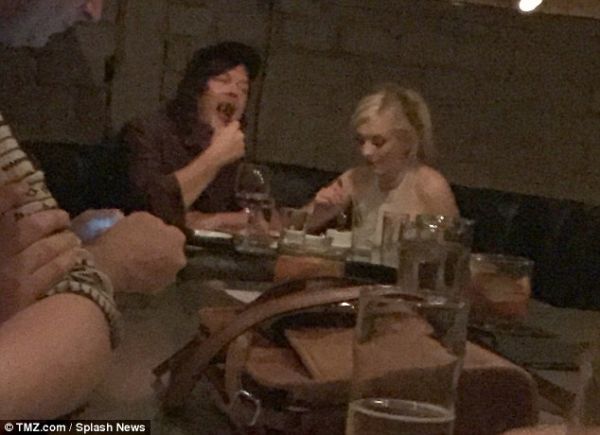 Caption: Norman Reedus and Emily Kennie dining together after Emily's gig, May 21, 2015.
Photo Credit: dailymail.co.uk
But Norman himself denied the rumors of them dating. His representatives stated,
'We can confirm that they are not dating,'
That is all that his rep revealed and is enough to let the fans and the media know that the two were not dating.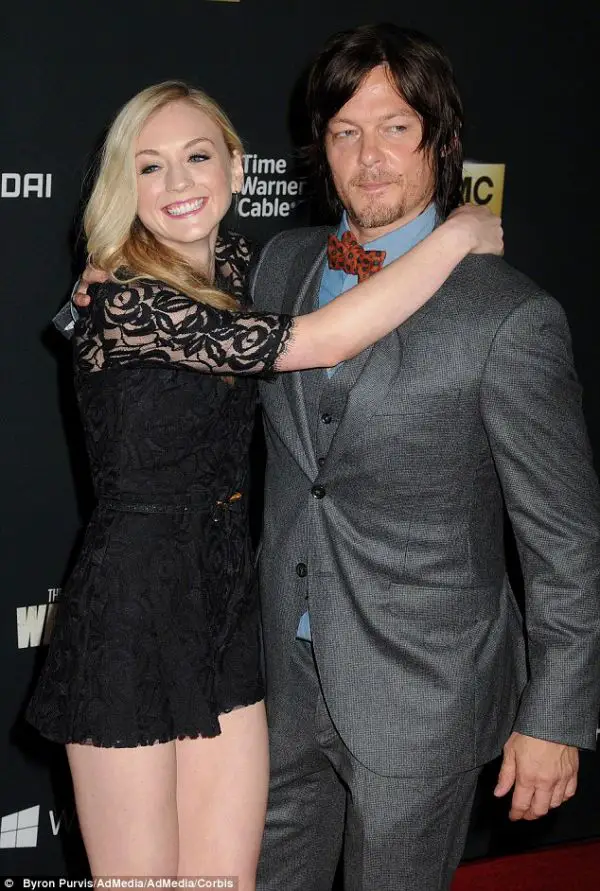 Caption: Emily and Norman pictured together in 2013.
Photo Credit: dailymail.co.uk
Maybe, the two are just good friends and love spending time with one another. After all, they are former co-stars and working together must have made them develop a strong bond with each other.
Moreover, back in 2015, there were reports that Emily was dating singer Ryan Adams. Emily gushed about Ryan over on her social accounts that developed further news on this relationship.
But the two are also said to have broken up back in November 2015. The relationship was never revealed to the fans and the media, and thus, not much have been revealed by either the two regarding the nature and the demise of their relationship.
Is Emily Married And Have A Husband?
There are no revelations from Emily about her getting married and having a husband, but she once joked about her future husband over on Twitter.
Maybe, she is just too busy with her career, and as of now, she does not want to get settled in her life!
Speaking of her upcoming projects, in 2017, she is cast opposite Kyra Sedgwick in "Ten Days in the Valley" and her fans were super stoked to know that she was going to grace their televisions screens.
Stay with us for latest updates on Emily Kinney!