Entertainment
Has Gabe Kaplan Never Married? Has A Daughter But What About A Wife?
Privacy is something that is essential in a person's life. To maintain privacy in the personal life is entirely one's choice, but if you are one of the leading lights of the industry, you will obviously have some fans and followers who would like to peek certain information regarding your low-key life as well. That kind of information might be from your family background, love life, success, failures, and achievements.
American actor, comedian, and professional poker player Gabe Kaplan is one of those celebrities who is massively searched on the internet to get hold of his personal life, but have succeeded in keeping his personal life behind the curtains. However, we bring you a brief insight on Gabe Kaplan's life; the may just answer all your questions.
Gabe Kaplan never Married?
Marriage is vital in every person's life. Every one of us needs a companion in our life, but is Gabe Kaplan one of those who prefers being single?
The seventy-two-years-old Kaplan has never talked about his personal life including his married life and love life to the media even after making a place in the industry with immense popularity. Kaplan has always been keeping his personal life behind the curtains.
However, he has a daughter named Rachel Kaplan in the name of children. She was born in the year 1990. Well, it's surprising to know about Kaplan's daughter without knowing about his wife, isn't it?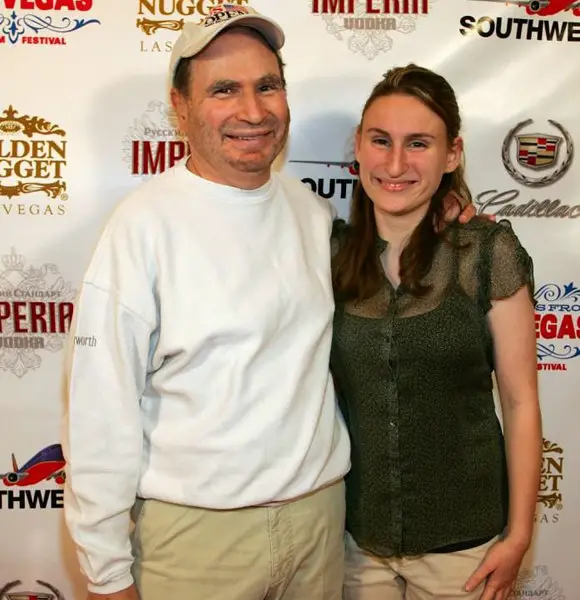 Caption: Gabe Kaplan with his daughter Rachel Kaplan born in 1990.
Photo Credit: fandango.com
When a person provides all his time to find the information regarding Kaplan's married life and wife, the only information that he acquires is about Marcia Strassman (birth April 28, 1948 – death October 24, 2014), Gabe Kaplan's on-screen wife from the 1970s sitcom "Welcome Back, Kotter."
Since Kaplan has always been hiding the truth about his married life, and when you track Kaplan on his official Twitter, you can see him talking and showing interest in gay marriage.
Gov Christie drops his opposition to gay marriage. I like to hear the conversation at the Bada Bing tonight.

— Gabe Kaplan (@GabeKaplan) October 22, 2013
Supreme court- OK, we said yes on gay marriage and we won't take your insurance away but we gotta kill people with experimental drugs.

— Gabe Kaplan (@GabeKaplan) June 30, 2015
These statements created quite a hype in the media, who speculated Gabe to belong to the gay side. However, Gabe is a father already, that may pretty much be the hard evidence to fend off the rumors. But, without any statement from the star, the truth remains confined to Gabe.
A little more about Kaplan
Gabe Kaplan was born on March 31 of 1945, as Gabriel Weston "Gabe" Kaplan to parents Dorothy Kaplan and Charles Kaplan. Gabe Kaplan, who thought of being a Major League Baseball player as a kid is now popular as an American actor, comedian, professional poker player and poker commentator. Kaplan began his career as a bellman and then a stand-up comedian.
Kaplan, 72, is popular for appearing in the Welcome Back, Kotter as Gabe Kotter from 1975 to 1979. Likewise, he is also famous for performing in Lewis & Clark (1981-1982). He made his last appearance in The Grand in 2007.
Kaplan has also released his book name "Kotter's Back" in the year 2007. In March 2005, Kaplan competed in the World Poker Tour Event at The Mirage in Las Vegas where he finished third. From the prolific career, Gabe enjoys the net worth of $30 million.