Entertainment
A Glance When Phill Lewis Went To Jail After Having A Person Dead; Making Daughter Avoid That Mistake?
Parents always want their children to follow their footsteps for the right things they have done. They don't want their kids to learn from all the catastrophic things they have done as they want their kids to get a proper upbringing.
The same can be said about famous American actor and comedian Phill Lewis who was once made to serve his time in jail after having a man dead in a manslaughter charge. So let us take a slight glance back at that very incident and see what Phill is doing to make sure that this does not happen with his family and especially his daughter again. 
The Horrific Manslaughter Case Against Phill.
It was December of 1991, the day that Phill will never forget as he became the reason for the passing of a 21-year-old woman. The star was then sentenced to a year in jail after he was convicted of drunk driving as well as the manslaughter charge. 
Phill slammed head-on into a car being driven by late Isabel Duarte in Potomac, Md., and also his blood measured three times the legal limit of intoxication. Phill Lewis, who also appeared in the movie City Slickers, apologized to Duarte's family. As a result of that very incident, Phill also was kept on two years' probation and made to serve 350 hours of community service.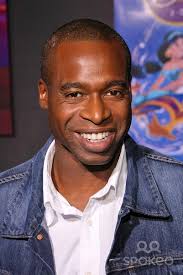 Caption: Phill Lewis spent a year behind bars for being the reason for a woman's demise.
Photo Credit: alchetron.com
Parenting in a perfect fashion!
They say humans learn from the mistakes they make and the same implies to Phill who got over the nightmare and now is hell bent on making sure that none of his family members go through it, especially his daughter. 
We say this because he is seen very conscious about his daughter's driving skills and is willing to do whatever it takes to make sure that his daughter knows all the tricks about driving be it a minute one as well. He has shared his concerns about his daughter's driving socially over his Twitter.
Is this what we call parenting done right? We guess so!
Know more about his family!
Born on 4th of September, 1968, in Uganda, Phill Lewis, born, Phillip Akon Lewis is an actor and a comedian by profession. Speaking of his family life, he is married to Megan Bentos Lewis and has two daughters and three brothers. 
He has not revealed much about his wife but his father, Delano Lewis, is the former Chief Executive Office of Chesapeake and Potomac Telephone Company and also is the former Ambassador to South Africa spanning from 1999 to 2001. 
He is most renowned for his roles in successful projects like "The Suite Life of Zack and Cody," "I Spy," and  "The Suite Life on Deck."He also has been a part of several other successful projects, and he has proven that he is dedicated and gritty when it comes to his professional life.
His efforts and determination have reaped him deserved rewards, and as a result, he boasts a splendid net worth of $1.5 million.