Entertainment
The Impractical Joker Sal Vulcano: Neither Married Nor Gay, Is He Hiding His Girlfriend?
You turn on your TV and you see this four friends taking turns in embarrassing each other on national TV, and the first thing on your mind is are these guys as hilarious in real life as they are on screen? And what about their personal lives? Well, let us find out about the life of one of the jokers from Impractical Jokers, Sal Vulcano a little better.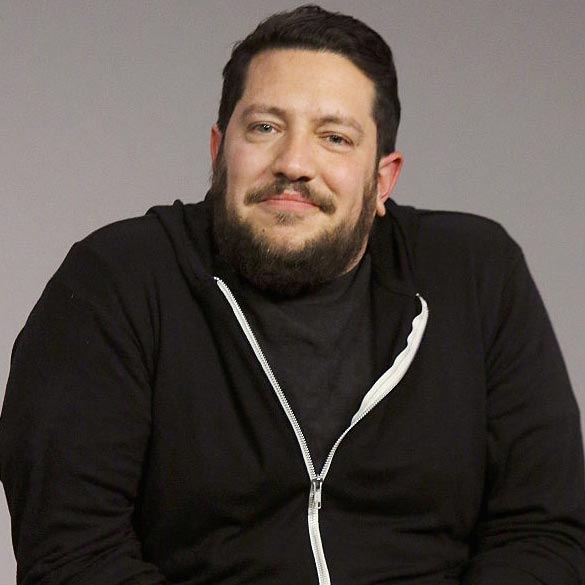 Quick Information
Relationship Status

Single

Instagram

instagram.com/salvulcano

Twitter

twitter.com/SalVulcano?ref_src=twsrc%5Egoogle%7Ctwcamp%5Eserp%7Ctwgr%5Eauthor

Facebook

facebook.com/Sal-Vulcano-202549086498265

Height/ How Tall? 5 Feet 9 Inches (1.75 Meters)
College

St John's University Queens Campus

High School

Monsignor Farrell High School

Net Worth

$5 Million

Gay

Gay (Rumored)

Date of Birth Nov 05, 1976
Sister/s

Jenna Vulcano, Kelly Ann Vulcano, Dana Vulcano

Mother

Dianne Fernandez

Father

Sal Vulcano Sr.

Ethnicity/Race

Mixed

Zodiac Sign

Scorpio

Profession

Actor, Producer

Birth Place

New York City, NY

Nationality

American
We turn on our TV and see this four friends taking turns in embarrassing each other on the national television, and the first question on our mind is, "Are these guys as hilarious in real life as they are on screen?"
And what about their personal lives? Well, let us find out about the life of one of the jokers from Impractical Jokers, Sal Vulcano, a little better.
Caption: An episode of The Impractical Jokers where Murry marries Sal's sister Jenna accepting a punishment. Sal has to watch it all go down without raising any questions.
Sal, who has a degree in finance, is a member of the four-man comedy troupe "the Tenderloin," and is also the cast member of the hidden camera show "The Impractical Jokers, starring his childhood friends, Joe Gatto, James Murray and Brian Quinn.
Though Sal and rest of the casts are hilarious onscreen, they still are private when it comes to their personal lives. Through the show, we came to know a lot about Sal as a person, like how he hates being surrounded by sick people or the way he laughs so hard that he literally falls off every time.
But what we don't know yet is his love life. The man who has been humiliated many times in the show will turn 40 this November, but the important questions here are, "is he still searching for a girlfriend?" and "has he already been married?"  
It looks like he doesn't want to share the information about his wife with his fans. We will never know unless he tells us. 
Married Life, Wife or Girlfriend?
In an interview with the OC Weekly, Sal revealed about his personal life and preferences, like how he hates continental breakfast, how he is not a germaphobe described by so many people, and how he got the name "Ja'Crispy," but what he failed to share was the details on his love life.
Caption: Sal sharing his personal life with the host of Midevenings.
Source: youtube.com 
Gay Rumours!
He came out as gay on national television once. He admitted being a gay in front of his best friends and the studio audience. His coming out inspired Murray, who came out as well. But later, Sal shared the truth saying he only did it to help Murray to come out. Aren't they a little too much?
Caption: A video of Sal coming out as gay so that he could make James come out as gay as well.
Professional Life of Sal Vulcano:
Impractical Jokers have definitely helped Sal to built up a solid career in comedy, as it did for rest of the jokers. From performing in different comedy clubs in the States to touring different countries, Sal has been one of the favorite jokers among the four. He enjoys a huge net worth of $400,000 (estimated).
Along with the TV show, Sal has podcasts, one with the rest of the cast members and another with Brian named 'What say you.' He has been in the showbiz since 1999 along with his standup troupe "The Tenderloin", but his big break came when he participated in the NBC comedy show "It's Your Show" hosted by Carson Daily, ultimately winning the competition with a grand prize of $100,000. 
And now that all his secrets are out on the table, all his female fans can relax. And if you can't get enough of Sal and all his comedy rich buddies, their show, Impractical Jokers has been renewed for the sixth season. Nevertheless,  for those of you who wants to see him live, he has been touring different cities doing his standup shows. You don't want to miss that for sure.
Apart from The Impractical Jokers and his tours, Sal recently appeared on an episode of Comedy Central's "This is Not Happening", which is a show about storytelling, where standup comedians showcase their talent, telling the audience about some funny incidents that occur in their lives. 
In the show, Sal talks about an incident that almost got him arrested, as he (not technically) stole someone's pant and asked for a ransom instead of returning it back like a normal person. to know exactly what happened, watch the video below. 
The Hard Part of the Job:
On Impractical Jokers, Sal and his three friends dare each other to take part in Criminally embarrassing situations, even resulting in Public Humiliation and while it has gained quite a huge fan following, the job can be disgustingly tough at times, especially for Sal. On his AMA on Reddit, he had been gotten involved in 3 Physical Confrontations during the show's recording, all of which were unaired. When asked 'Whats the closest someones came to beating the shit outta yall?' he replied with the following,
Me. Thrice. A woman slapped me for telling her her baby was ugly. A war vet choked me for cutting him in line, and a Spanish dude almost decked me for taking his buffet food.
Furthermore, 3 of the Impractical Jokers were forced to get an embarrassing Tattoo. Sadly for Sal, his tattoo was decided to be a portrait of Jaden Smith on his thigh. This is especially saddening considering Sal has multiple Tribal tattoos as well as an Arm tattoo depicting song lyrics dedicated to one of his closest friends who he lost in 2011.
 
Caption: Tough part of the job of being an Impractical Joker.
Sal Vulcano's Short Bio:
Salvatore Vulcano, aka Sal, aka Ja'Crispy is an American improvisational and stand-up comedian. He was born on November 6, 1976, in Staten Island, New York. He belongs to white ethnicity.
He graduated from St. John's University with a degree in finance. He is one of the members of the comedy troupe The Tenderloin and stars in the hidden-camera show Impractical Jokers.