Entertainment
Is Inanna Sarkis Dating Anyone? Look At Her Wiki-Like Bio To Know Who Is Her Boyfriend
Social media personalities are getting popular day by day. In some cases, some of them have more fan following than different television personalities.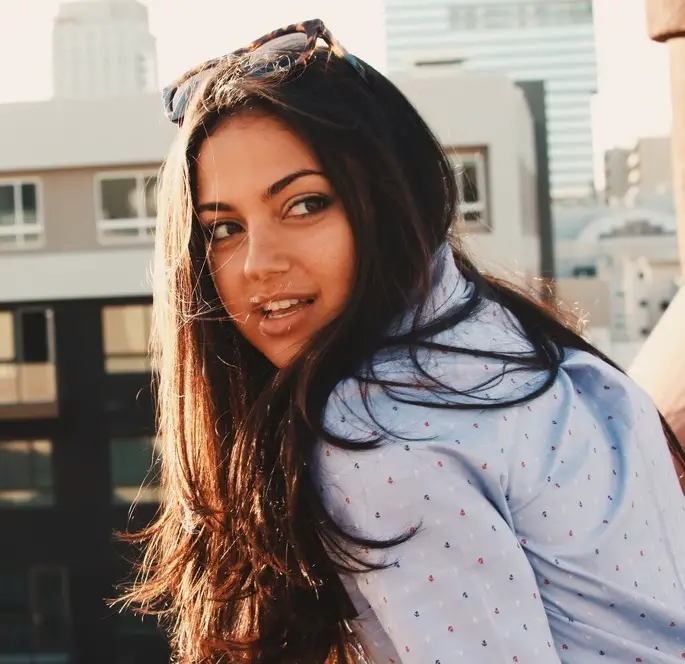 Social media personalities are getting popular day by day, and in some cases, they are successful in attaining fan following even more than the television personalities.
One to achieve such popularity is Vine Star Inanna Sarkis. If you are one of her fans, what is the first thing that you want to know about her? Is it her love life? If you are willing to know about her relationship status and boyfriend, you are in the right place. Here we will help you to pull the curtains on her love life.
Currently Dating Or Seeing Anyone?
When most of you might be wondering about her relationship and boyfriend, we are here to provide you some information regarding her love life.
Twenty-three years old vine star Inanna has no gossipy tidbits on her relationship status. However, there are many searches made regarding her love life.
Caption: Inanna Sarkis and Anwar Jibawi in "Toughest Boyfriend Ever"
But, the fact which remains this date is that Inanna is still single. On 16 August 2016, she took her Twitter to reveal that she is busy making her career and has no boyfriend as she is focused on her career. But she hinted that she wants a boyfriend who is also focused on his career just like her. However, we can say, till now she is in a long-term relationship with her profession and is occupied by her work.

Inanna, who stands tall at the height of five feet five inches, seems to be searching her Mr. Perfect. We hope that she will find her soul mate soon in the days to come.  
Wiki-like Bio of Inanna Sarkis:
For Inanna Sarkis, her life is full of her hectic schedule. Inanna was born on 15 May 1993, in Hamilton, Ontario, Canada, with mixed ethnicity. She was born to a Bulgarian surgeon mother and dentist father who immigrated to Canada for the better future of their children.  At the young age, Inanna only knew to speak the Bulgarian and Assyrian language but later learned to speak English.
Vine star Inanna is also an actress and model. At the age of six, she learned to play the piano. Inanna, who initially planned to study law is a graduate of Ryerson University. She is popular for a Vine called "When you thought you had something special" where she has collaborated with Anwar Jibawi and JoJoe. She is also popular for appearing in the Rookie Blue (2010).