Entertainment
'Income Property' Host Scott McGillivray: Married Teacher Wife in 2009, Happy Family of 4
Well, the income property host must love something other than real estates. Maybe he has a family but the question is; do you know if he has a family or not? If not then this segment is just for you and if you do know then still, you will find more information here.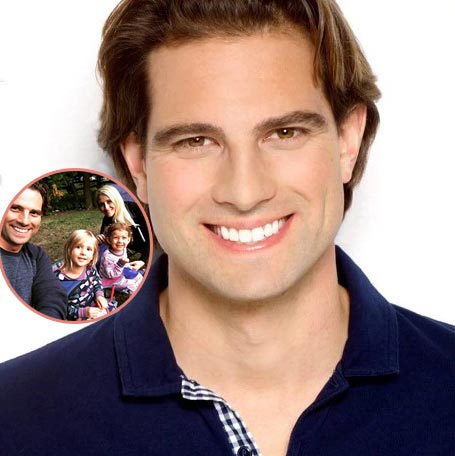 Income property host/investor Scott McGillivary not only impressed his newly wed wife with his dance but also managed to make his fans go crazy.
Caption: Scott McGillivray Wife Wedding Dance
In 2009, Scott McGillivary got married to Sabrina McGillivray, a school teacher in the Toronto area.
Their wedding was absolutely fantastic, but what left the guests breathless was the couple's wedding dance. Scott's phenomenal dancing that night motivated his fans to make a Facebook fan page to compel him to compete in Dancing with the Stars. 
Happy Family of Four: Wife and Children
The couple has blessed with two daughters. The family of four likes to enjoy their days visiting different places. About 2 weeks ago, the whole family went to see the Niagara Falls.
Caption: The happy family of four at the Niagara Falls.
On 2015, June 17, Scott posted a video titled 'Funny Father's Day Fail', which showed the hard work of the fathers but in a pretty funny way. Spoiler alert!! The major attraction of the video was Scott wearing the hot yoga outfit.
Caption: Funny Father's Day Fail(2015)
Scott McGillivary's on and off screen life:
Caption: Scott McGillivray, (Income Property), & Sabrina McGillivray during GALA #1 at the Canadian Screen Awards in 2015.
In an interview with Katie Chats at the Canadian Screen Awards in 2015, Scott McGillivary talked about how he started his real estate business as a University student. In the interview, he said,
"My passion for real estate started in university. It was almost by accident I have to say cause I didn't go to school for real estate but I ended up buying a rental property in university because I did a business project on the opportunity of owning rental properties and I loved it so much [but] I figured out how to buy a place move my friends and then I just [thought]if I can buy more of these and rent them out, I'm gonna money."
His career so far has made him a trusted contractor, a TV host, a shrewd real estate investor and a house renovating expert. However, there are many things that you may not know about him. Like, by the time he was 25, he had 25 properties, all owned by himself.  
He had also challenged his then 9 months pregnant wife to beat him in a stomach sticking out competition. He eventually won the out-of-the-world contest.
Caption: Sticking the Stomach Out Challenge.
Besides his talents in real estate and stomach expanding, he is also a marvelous organic gardener. In 2015, he gave us a tour of his organic garden.
Caption: A tour of Scott McGillivray's organic garden(2015); the way those tomatoes and strawberries looked; he sure had done a pretty good job growing the plants
Scott McGillivary's Short Bio:
Scott McGillivary was born on April 7, 1978, in Ontario, Canada. Scott is a graduate of the University of Guelph ( degree in Commerce). After pursuing his career as a real estate contractor while at college, he was a licensed contractor in 2004.
In 2008, he signed a deal with HGTV to host a new program called Income Property. The program aired in September of 2008. Recently, Scott partnered with Cambia to create a free online educational course, Dream. Plan. Do.
He has been currently switching between living in two places, residing with his family in Toronto, Ontario and sometimes in Fort Myers, Florida.
Scott is best known as a Canadian real estate investor, television host, financial expert, contractor, writer, public speaker and educator. His  net worth is estimated to be around $4 million.