Entertainment
Who Is Ingrid Nilsen Dating After Splitting With Girlfriend Hannah Hart; Made Boyfriends While Concealing Gay Sexuality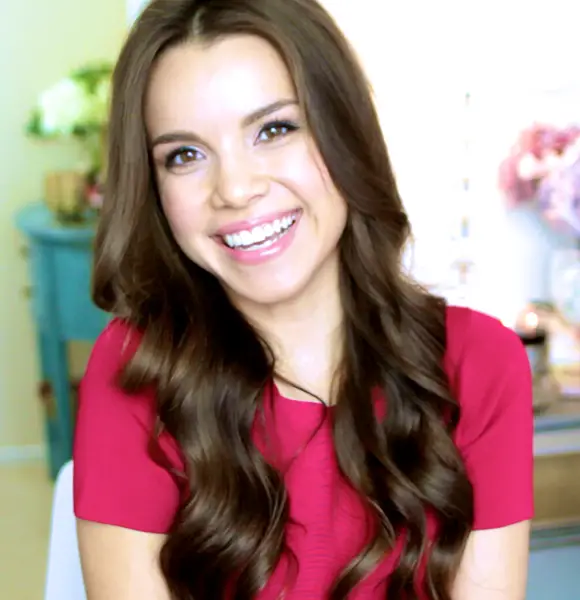 Who Is Ingrid Nilsen Dating After Splitting With Girlfriend Hannah Hart; Made Boyfriends While Concealing Gay Sexuality
Entertainment
Famous Ingrid Nilsen who is also known by her internet name Missglamorazzi is a lesbian who once dated fellow gay Youtuber, Hannah Hart. But after the two split, who is she dating now? 
We know she dated men before coming out as a lesbian but did she came back to dating men again? Let's take a detailed look at her love life and know as much as we can.
The Relationship Between Ingrid And Hannah:
Ingrid came out as a gay back in June 2015, just months after, she started dating fellow Youtuber, Hannah Hart.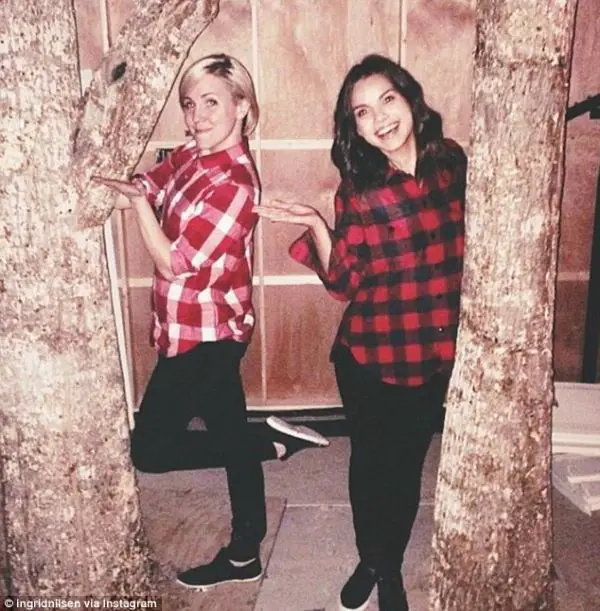 Caption: Ingrid Nilsen and Hannah Hart dated back in 2015.
Photo Credit: liverampup.com
It was Hart who revealed that the two ladies were indeed in a dating relationship.
'I met someone who was a great fit for the real me... She's also a YouTuber.
Hannah further elaborated,
'We've actually been friends for a couple of years and then... circumstances kind of aligned,' 

'She's also one of the most brilliant, soulful people I've ever met.'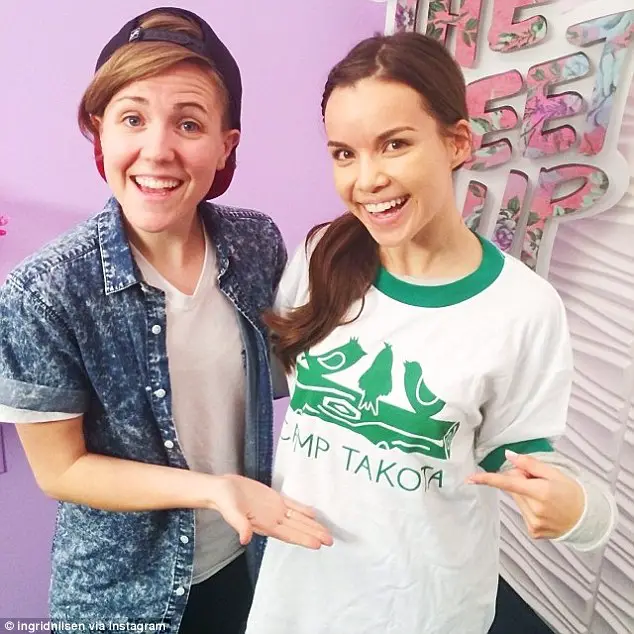 Caption: Ingrid Nilsen and Hannah Hart or "Hangrid" as their fans called them were an adorable couple. 
Photo Credit: dailymail.co.uk
Hannah and Ingrid shared so many posts and selfies with one another over on their respective social sites, but now the posts are nowhere to be found as the two split back in January 2016.
Despite the two splitting, they both took over their respective Twitter accounts to share the news that they still remain good friends.
It is good to know that Hannah and Ingrid held no hard feelings towards one another and continued being good friends.
Is Ingrid Seeing Or Dating Anyone Now?
Following the split between Hannah and Ingrid, Hannah is currently dating Buzzfeed video producer Ella Mielniczenko but who is Ingrid, who stands over 5' 4" in height dating?
Well, it is for sure that she is in a dating relationship currently but she did not reveal the name of her current girlfriend.
In an interview taken in early 2017, when asked if she has a girlfriend, she said,
"Yes, I do and our relationship is something that is very special to both of us and at this point, we prefer to keep things private. You may see my girlfriend pop up in a photo or maybe on Snapchat but she's not going to be making any appearances in my videos."
Ingrid also added that her love totally has her back and further elaborated,
"She is amazing and she totally supports and loves what I do but she's just not comfortable with being on camera since this is not her world like being on camera so she supports me from behind the scenes and it's just been really awesome to have the time to get to know each other and build our relationship."
Nice to know that Ingrid too has found a new path in life and we would like to wish her the very best with her new partner.
You might want to stay up to date with her official Instagram to know if she posts anything about her girlfriend!
Had A Boyfriend But Came Out As A Gay!
It was June 2015 when Ingrid revealed that she was a lesbian. She came out and took the bold step in a 20-minute long video where she admitted that she spent many years concealing her sexuality despite having crushes on females when she reached four.
Caption: Ingrid Nilsen comes out as a gay. (Published on June 9, 2015)
In the video she said,
'I am doing this. I guess I am just going to get right to it,'

 'There is something that I want you to know - and that something is I'm gay.' 
She further added,
'It feels so good to say that,'

'Essentially I grew up in an environment where homosexuality wasn't universally accepted,'

'It was accepted by some and definitely not the majority and that was difficult.' 
Ingrid also talked about her boyfriend, yes, boyfriend, in the video and continued,
'I care about the people that I have been in relationships with and I respect our relationships,'

 'The fact that I am gay does not change that.'
This is the video on her channel in which her former boyfriend can be seen.
Caption: My boyfriend does my makeup by Ingrid Nilsen. (Published on November 28, 2014)
A brave and courageous move from the internet sensation and hats off to you for that Ingrid!