Entertainment
Is Kidada Jones Married? Reflects On Former Relationship With Legendary Rapper Boyfriend-Turned-Fiance Tupac Shakur
Is Kidada Jones Married? Reflects On Former Relationship With Legendary Rapper Boyfriend-Turned-Fiance Tupac Shakur Sharing a similar story is Kidada Jones, who was madly in love with her boyfriend-turned-fiance, Tupac Shakur. But what separated these two love birds? After Tupac Shakur, has Kidada Jones moved on in life?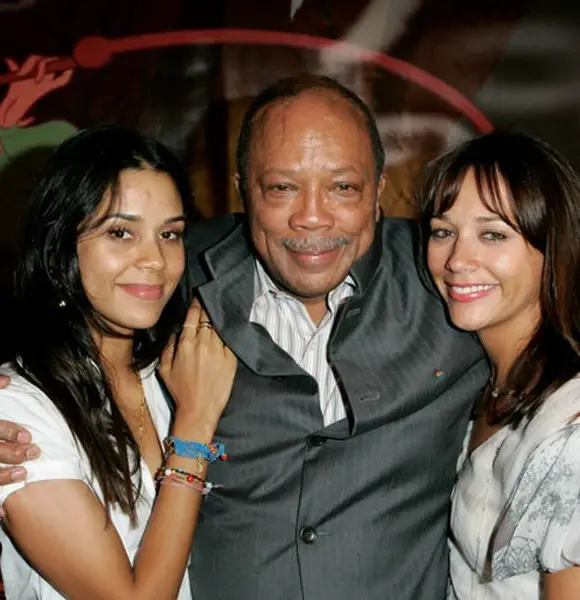 Being in love is the most beautiful emotion in the world. Love forms the basis of any relationship, and it leaves memories behind. But those who love, fear separation the most.
Sharing a similar story is Kidada Jones, who was madly in love with her boyfriend-turned-fiance, Tupac Shakur. But what separated these two love birds? After Tupac Shakur, has Kidada Jones moved on in life? Let's dig in to know the answers.
Fiance Who's Out Of Reach And No Longer Here With Her!
Kidada Jones's late boyfriend, Tupac Shakur said some nasty things regarding her father Quincy Jones, in an interview back in 1993. The incident angered Quincy, along with his daughters Rashida Jones and Kidada Jones.
A few years later, Kidada Jones met her late fiancé Tupac Shakur at a club. Tupac apologized to her, and then they started dating and eventually got engaged sometime later.
The memories of romantic days between Kidada Jones and her fiance Tupac was shared via Twitter back on March 26, 2015.
But life is not as pretty as it looks like as there is a tale to the twist!
A fateful night changed everything in September 1996. Kidada and Tupac were in Las Vegas. When Kidada was in the hotel suite, she received a phone call from police to inform that Tupac had been shot.
When she reached the hospital, she found out that Tupac had no blood pressure when he arrived. She could not believe what had just happened and walked around the parking lot for nine hours, continuously saying that he could not die.
"I knew we should've never gone to Vegas that night. I had a horrible feeling about it. I've gone over it in my mind a million times. It wasn't supposed to happen,"
"We weren't supposed to be there. It was the worst possible thing that could've happened — I still to this day don't know who shot him. I wasn't able to say goodbye. It's not something that should happen to anyone."
According to the reports on Vanity in March 1997,  Kidada's final words to her late fiancé were,
"Do you know I love you?"
"Do you know we all love you?" 
Tupac's nodded distinctively before slipping into a coma to never wake up again. The doctors suggested letting him go, and everyone lost him on September 16, 1996.
Kidada wrote first person account in her father Quincy Jones' autobiography about the love of her life Tupac. Moreover, she revealed that they lived together for four months before his death.
"Tupac was the love of my life. He and I lived together for four months and then he was murdered in Las Vegas in 1996. It was the most horrible thing that ever happened to me."
But who killed Tupac remained a mystery, while there remain a plenty of suspects with motive to kill him.
Moreover, in an interview on September 2012, Kidada's father Quincy Jones poured out his thoughts on his daughter, Kidada's relationship with Tupac where he said,
I wasn't happy at first. He'd attacked me for having all these white wives. And my daughter Rashida, who was at Harvard, wrote a letter to The Source taking him apart. I remember one night I was dropping Rashida at Jerry's delicatessen, and Tupac was talking to Kidada because he was falling in love with her then. Like an idiot, I went over to him, put two arms on his shoulders and said, "Pac, we gotta sit down and talk, man." If he had had a gun, I would've been done. But we talked. He apologized. We became very close after that. Once, I was having a date at the Hotel Bel-Air, and he came by and told the waiter that he would be back, he was going home to put on a tie.
According to reports, on August 2008, she was briefly married to her husband Jeffery Nash, but the dates of the wedding and split have not been disclosed yet.
Afer Jeffery, Kidada has not been in any relationships, but we hope she finds the love she deserves in the near future!
Kidada Jones Lost Her Best Friend, Aaliyah!
Apart from her lover, Kidada has suffered from the loss of her friend as well. She lost her best friend Aaliyah that left her shattered to pieces.
Describing how she met her best friend Aaliyah, Kidada divulged,
"You know when the dogs are at the dog park and they run up to each other and their tails wag and they smell each other ? It was just easy. As soon as we met we just started talking and that was it."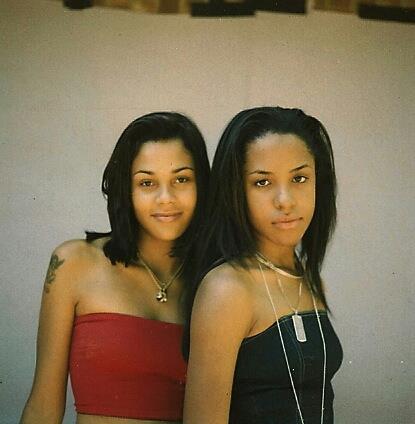 Caption:  Kidada Jones with her best friend, Aaliyah.
Photo Credit: fanpop.com
On August 25, 2001, Aaliyah boarded a Cessna 402B for Opa-Locka in Florida with a pilot along with the other seven crew members. But unfortunately, the plane crashed within few minutes of takeoff, few hundred feet from the runway.
Following the accident, Aaliyah died on the spot, and the funeral was carried out on August 31, 2001, which was closed to the public. However, thousand of fans gathered, as she was transported in a casket to St. Ignatius Loyola Roman Catholic Church.
Kidada Jones' described Aaliyah beautifully in words that read,
 "She matured a lot in the last year, she really settled into her womanhood. Her parents gave her more freedom, and she took more control of her projects. She fell in love with Damon and that was it. She wanted to have a family, and we talked about how we couldn't wait to kick back with our babies."
Kidada further shared that she prayed for Aaliyah before every meal and before bed.
After a series of tragedies, Kidada has undoubtedly become stronger, and we hope to see that strength in the days to come!
Stay with us for the emerging updates on Kidada Jones!