Entertainment
Did You Know James Remar Is Married And Also Has Adorable Children With His Wife?
Being a television personality not only means success and popularity. An actor has many fans and well-wishers who always want to know their life behind the television screen. However, some celebrities believe that a personal life will not be personal if it is shared. Even if they don't prefer sharing their personal life, many eyes are patrolling them.
The veteran actor James Remar is one of those celebrities who has always kept his career before his personal life. Being one of the incredibly talented and desired actors in Hollywood, he has never given us the privilege of knowing everything about his personal life. But did you know that James Remar is married and has two children with his beautiful wife?
As James is always miles away when it comes to revealing the information regarding his personal life, many of you might not have known that he is a married man. James has exchanged vows with the gorgeous Atsuko Remar, but the date of their wedding is still a mystery.
Popular for depicting the character of Frank Gordon in Gotham, James has always folded the information related to his married life and family. Because of the privacy, many people assume him to be gay.
Well, James has two children with his wife Atsuko; a son named Jason Remar and daughter named Lisa Remar which proves the gay rumor to be false. No more information regarding his wife and kids is disclosed.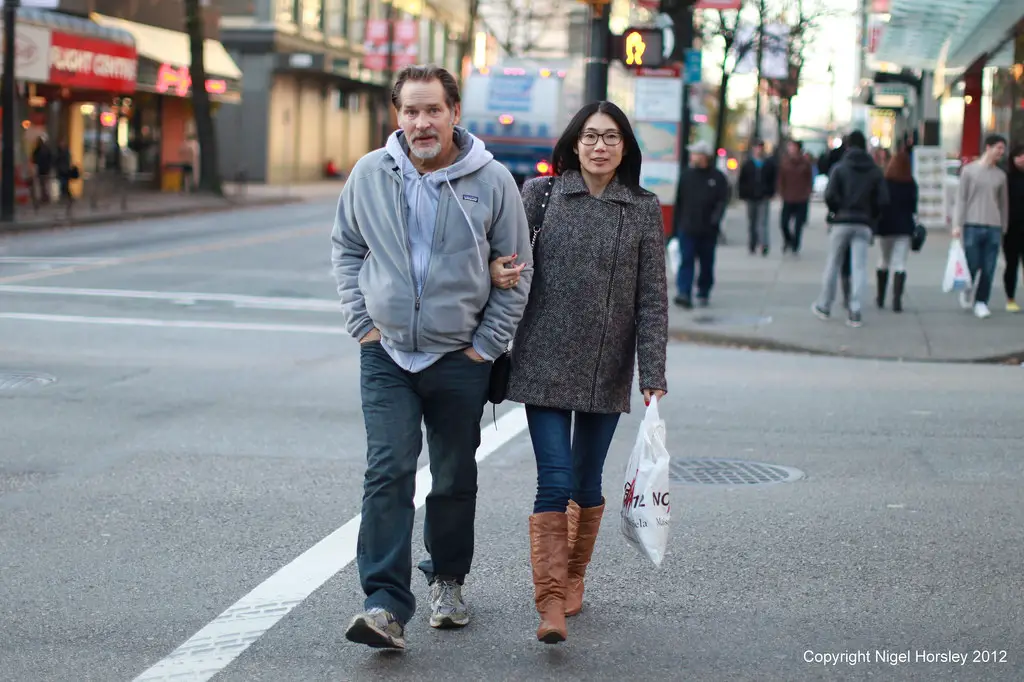 Caption: James Remar and his gorgeous wife Atsuko Remar in Vancouver (November 2012)
Photo credit: flickr.com
Meanwhile, there were many rumors about James' separation with his better half. However, James has never commented on this story neither source has confirmed their divorce.
Short Bio Of James Remar:
American actor James Remar was born to Elizabeth Mary and S. Roy Remar on December 31, 1953. He has been engaged in the film industry from the very young age since 1978 and has spent a majority of years portraying the character of villains. In The Warriors (1979), he portrayed an aggressive role whereas in the hit 48 Hrs. (1982), he portrayed the character of a murdering sociopath.
James has been contributing the entertainment industry for more than thirty-eight years. By this time, he has made many appearances in different television series and movies. His recent acting credit includes Decommissioned (2016), The Wrong Side Of Right (2016), The Land Before Time XIV: Journey of the Heart (2016), USS Indianapolis: Men of Courage (2016), The Shannara Chronicles (2016), Gotham (2017) and NCIS: Los Angeles (2017).
Similarly, he is also popular for appearing in The Warriors (1979), Miracle on 34th Street (1994), television series The Vampire Diaries (2010) and Dexter (2006-2013). 
James enjoys a prolific career, and his profession has allowed him to enjoy a fantastic income. His earnings help him to make the net worth of $6 million.
Stay with us for the latest news on James Remar!