Entertainment
A Little temporized Eric Nam Reveals his Dating Numbers and Talks About His Girlfriends In Interview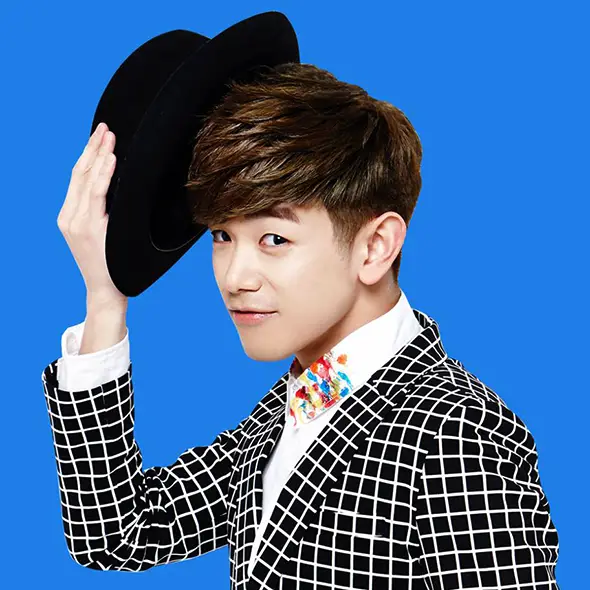 It's not a big deal when a person is shy or hesitant to reveal his or her love life and that shyness doubles if you are a pretty conserved celebrity. Eric Nam, a teen sensation himself shared stuff about his personal life. However, he too was a little hesitant doing it. 
Eric Nam, as we know, is a cute singer who is half Korean and half American but did you know he had a girlfriend back in college? Well, if you did not know then we have so much to reveal here.
In June of 2016, Eric revealed in an interview on the airing of 'Old House New House' by JTBC that he had a girlfriend in the second year of college and also explicitly discussed what type of person he is when it comes to dating. He mentioned,
"I had a girlfriend for the first time around my second year of college in the States.  I'm the type to look at the opposite person for a long time before dating, so my first dating experience was a bit delayed.  Seeing as how I date after I observe her for a while and feel that we would match well, my feelings don't change easily at all once we start dating."
Soon after he revealed about his first girlfriend, Eric spilled the beans to his dating history. On June 25th of 2016, on the episode 'We Got Married' of MBC when the girl group MAMAMOO surprise visited him. One of the MAMAMOO member Moonbyul asked Eric about the number of girlfriends he had in the past to which he replied with the answer 'Two,' and also answered that none of those two were his recent girlfriends. He revealed saying,
"They aren't recent girlfriends. It's been a while since we broke up, and they were both from before I came to Korea."
Affair With A Fellow Singer?
At the present moment, it is not sure if the 28 years old singer is dating anyone, but he did have a rumor back in 2013 about dating a fellow Singer Son Seung Yeon. A source claimed that the rumored couple were in love and had similar taste in music. And said,
"The two of them both have bright and laid-back personalities, so they are comfortably enjoying their dates in local restaurants among other things. They recently confirmed their feelings for each other, so it's too soon to say that they are in love. Because both of them have a passion for music, they are trying to support each other in their music."
However, the agency itself denied the speculation on behalf of the stars and claimed that they were not dating and were not in love and the rumor was just an unnecessary exaggeration.
"Eric Nam and Son Seung Yeon are not dating. They're apparently close because they've both been on audition programs. The two did eat together, and their meeting was probably exaggerated."
Recently, Eric Nam released his new song 'Spring Love,' a duet track which involves Red Velvet. He previously acted as a host for After School Club series 2013-2015 and people were delighted to see Eric Nam's face as the host; the face which will hardly require a plastic surgery in future.
As of November, Eric will again be on the TV screens as the host for a new talk show by MNET called 'Yang and Nam.'