Entertainment
A Look Back At Niecy Nash' Intimate Wedding; Has A Strong Relationship With Second Husband But What About Kids?
Life is long, and you need a companion to share your happiness and sorrows. If you have gone through a failed marriage and you don't have your spouse by your side, you can still find someone perfect than your ex.
This context well fits in the case of Niecy Nash. Mother of three Nash, who previously faced a failed marriage is now happily married with her second husband.
Nash's Intimate wedding!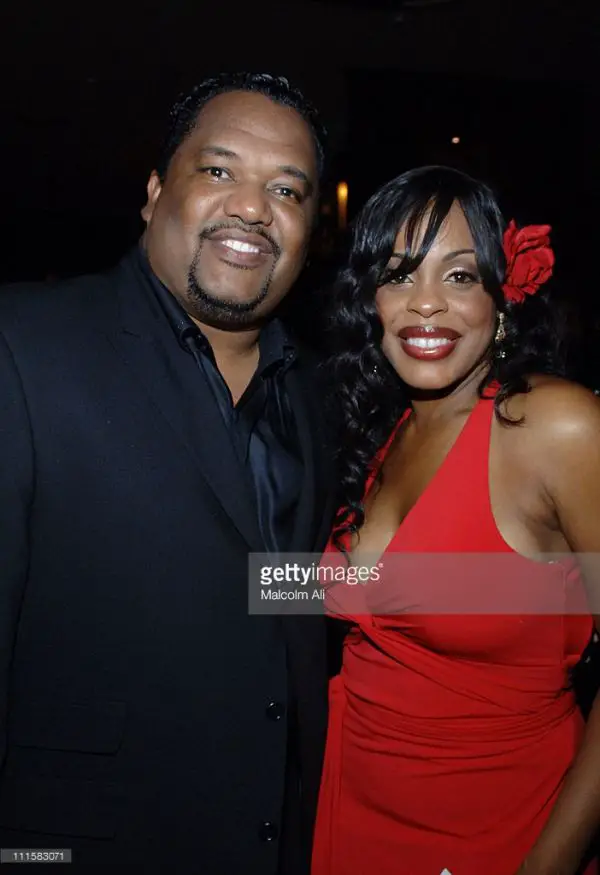 Caption: Niecy Nash and her ex-husband Don Nash during Niecy's birthday celebration on March 1, 2006.
Photo credit: Getty Images
Talented American actress and comedian Niecy Nash has been married twice. She was married to an ordained minister Don Nash in the year 1994, but her marital relationship was "just a mess." The pair got divorced after 13 years of married life in June 2007. Niecy shares three kids with Don; two daughters Dia Nash, Donielle Nash and a son Dominic Nash.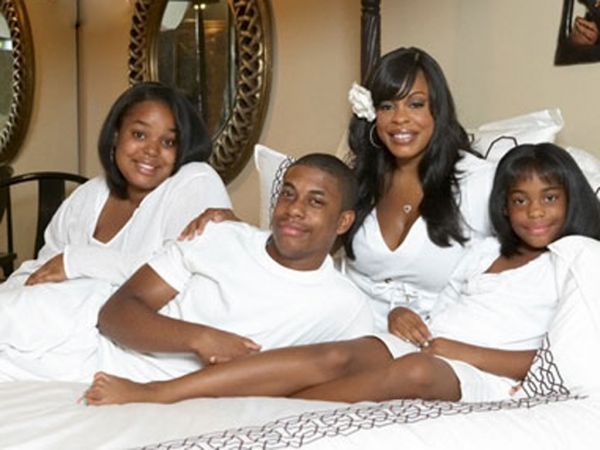 Caption: Niecy Nash with her three kids; Dia Nash, Donielle Nash, and Dominic Nash.
Photo credit: BCK Online
Her divorce wasn't the end of her love life. She later fell in love with an electrical engineer Jay Tucker. The pair got married on May 28, 2011, in Malibu. They exchanged vows in front of their family and friends at an outdoor afternoon ceremony at the Church Estate Vineyard.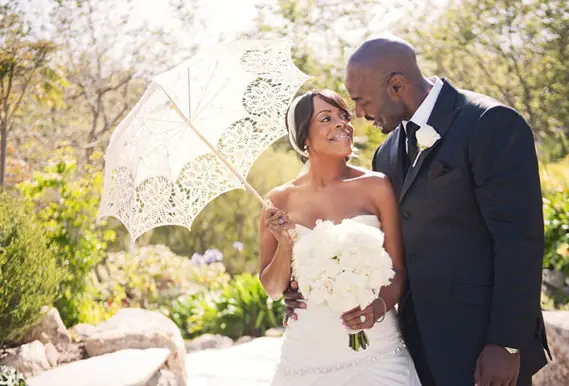 Caption: Niecy Nash married her electrical engineer fiancé Jay Tucker on May 28, 2011, in Malibu.
Photo credit: Celebritybrideguide.com
Opening up about the wedding to PEOPLE, Niecy said-
"I have to say, this second time around, it feels custom. Even after I got my divorce, the ink wasn't even dry on the paper, and I said, 'Ooh, the next time I become a wife, I got this thing down pat!' I always believed that there was someone built for me."
Her wedding was aired in a two-hour special on TLC on June 4 at 8 p.m. ET which was called 'Niecy Nash's Wedding Bash.' During an interview with Huffington Post in 2014, Nash revealed that she has a healthy relationship with her husband which seems to be going on till now as the couple celebrated their fifth anniversary back on May 28, 2016.
More about Niecy Nash
Forty-seven years old Niecy Nash is one of the successful television personalities who has already marked her place in the entertainment world. Nash is active in the industry since 1995 and has appeared in many films, television series, and shows.
She also has gained popularity as tabloids covered news on her weight loss. In the year 2010, she revealed that she lost 50lbs through a weight loss campaign. Her career has given her immense popularity and incredible earnings. Niecy is believed to be enjoying a net worth of $2 million.