Entertainment
Is Lord Jamar Really Homophobic?: Rapper's Amazing Net Worth, Resides With Wife and Son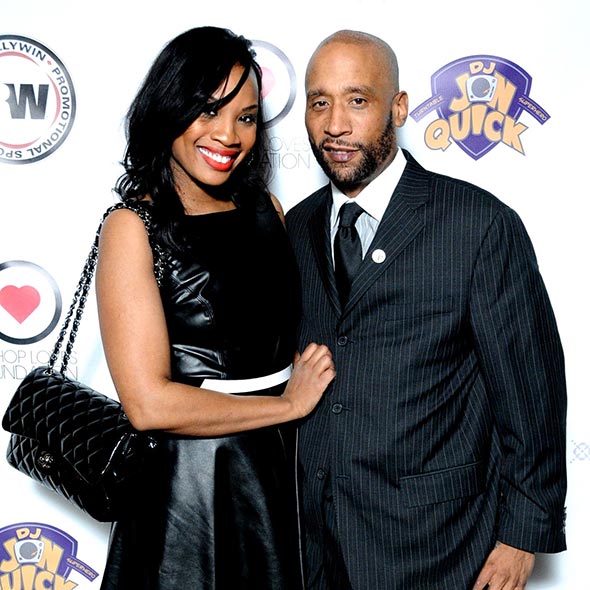 Lord Jamar is a recognized figure in the world of Hip-Hop. Having sung numbers of hits, one song, in particular, dragged him into a lot of controversies. This song brought him the allegations of being homophobic. Know more about this and also learn about the rapper's splendid net-worth that he shares with his family.
Caption: The song, 'Lift Up Your Skirt' by Lord Jamar, 2013
Diss on West and Homosexuals, Is Jamar Homophobic?
Lord Jamar, released a song in 2013 titled, 'Lift up Your Skirt', which missed another controversial rapper Kanye West for performing with a black leather kilt on. 
To cap it all, the lyrics also included some rather offensive lines to homosexuals as well. So this offended many listeners and they did not approve it.
@lordjamar is the homophobic ignorant great grand uncle who gets ignored because he still hasn't caught up to this century — ? Ξ ? ? Ξ ? (@XavierAvant) March 3, 2016
Where has Kanye West Brought Us?
The whole tantrums had actually begun even earlier. Lord Jamer was attending a fashion show when he saw an African-American male model walking the ramp wearing a skirt and a blazer. This was the very moment that made him remember the Kanye West event. So, he posted the picture on Instagram with a rather insulting caption that ended with a '#halffag'
Not Homophobic:
He later appeared in VLAD TV to talk about the song. He explained that the song was mostly based on dissing Kanye West for his kilt-event. However, according to him, it wasn't West's homosexual-like apparel that he hated but the irresponsible attempts to bring things to hip-hop that didn't belong there.
Caption: Lord Jamar on 'Lift Up Your Skirt' and related disses on Kanye West, 2013
Instead, it seems he has no hard feelings for homosexuals. He attended two gay wedding in 2013, as seen in his following tweets.
@nippy360 I went to a GAY WEDDING of a good friend not long ago so I doubt I'm homophobic. Lol — Lord Jamar (@lordjamar) February 5, 2013
Another Controversy Related to Homosexuals:
But this was not his first controversy related to homosexuals. His band Brand Nubian's second single, 'Punks Jump Up to get the Beat Down (released in 1993)' also received a series of criticism of having homophobic contents in them. Although Sadat X actually sang the controversial lines, he too had to endure the criticism's being a member of the group.
When he was interviewed about the controversies later by VLAD TV in 2013, he replied saying that the song was neither aimed to bash gays nor was the word 'faggot' targeted to a homosexual. He also explained that he is neither against Gays nor homophobic, but he did state that he wouldn't agree with the Gays.
"Listen, I'm sure I probably already have…Not that I'm gonna go out of my way to make some shit with a gay dude. But I'm not above creating some sort of piece of art with somebody who has a different sexual preference. But what we're not gonna do in that song is promote any of that bullshit."
He also made the news in July when he told he is willing to make songs in collaboration with gay artists unless they include their lifestyle in the songs.
Caption: Lord Jamar refused to be called homophobic.  He says he just doesn't agree with them
His Net Worth and Salary:
The 46-year-old rapper, despite all these controversies, has been celebrated as a famous musician. He enjoys an amazing net worth, which is estimated to be around 1.5 million dollars. 
As a celebrity, he has multiple forms of income such as endorsements, advertisements and songs earnings. So, his yearly income can be calculated to be 176,471 dollars. He also obtains 39,216 dollars from endorsements and sponsorships plus random accounts on songs and albums.
Personal Life, Married, and Wife?
But he does not have to enjoy it alone. He has been married to Dana Whitfield since 1999, which means she has been his wife for 17 years. They also have a daughter, Nia, who is currently 16 years old. 
He also has a son from a previous relationship, according to Ivy Greene's comment correcting the wrong information displayed on the site, hipsterwave. Ivy Greene has claimed that she is a friend of Whitfield's. 
We couldn't extract more info about his son, about the break-up or divorce from the previous relationship.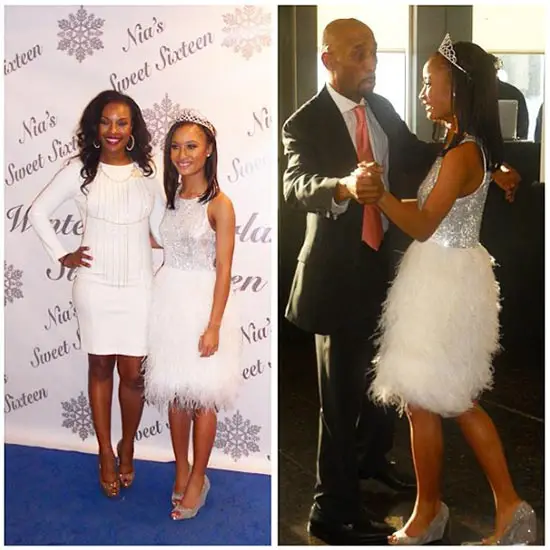 Caption:(On the left) Lord Jamer's wife, Dana Whitfield, and daughter, Nia and (On the right) Lord Jamar with daughter Nia celebrating his daughter's sweet sixteen birthday party
Source:scontent.cdninstagram.com
Lord Jamar, or originally named as Lorenzo Dechaulus, was born on September 17, 1968. He is a member of the band, Brand Nubian, but has released songs on his own as well. 
He has also starred in different TV series like 'Law and Order', 'The Sopranos' and 'Third Watch'. He is also a member of the cultural movement known as the 'Five Percent Nation' or 'Nation of Gods and Earth'.