Entertainment
Did Michelle Borth Got Married Or Pregnant With Any Of Her Boyfriend?
Did Michelle Borth Got Married Or Pregnant With Any Of Her Boyfriend? Know Her Dating History. Breathtaking actress Michelle Borth has made numerous men drop their jaws and has made their heart ache for her but has she made a man kneel before her with a solitaire till date? Or is she expecting a baby with the partner she is dating?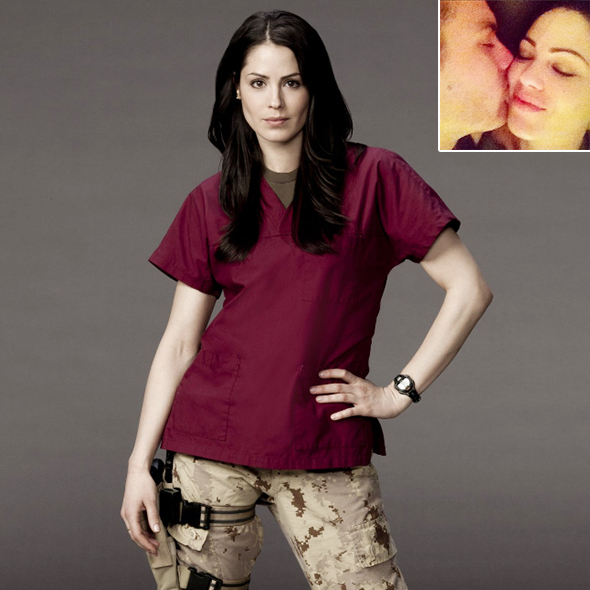 Breathtaking actress Michelle Borth has made numerous men drop their jaws and has made their heart ache for her but has she made a man kneel before her with a solitaire till date? Or is she expecting a baby with the partner she is dating?
Plenty of unanswered questions but not a single answer so, for now, we shall go one by one and get hold of replies related to her relationship, married life, and current partner.
Has she answered "Yes" or is she still searching for the perfect one?
Michelle Borth through her acting skills in the series of " The Forgotten"(2009-2010) and "Hawaii Five-O"(2010-2016) has lured massive crowd towards her beauty and acting skills, so it's obvious for Borth to have a man who is enchanted by her beauty.
In the year 2012, Borth was reported to be in a relationship with actor Justin Fischer. Neither any concrete evidence of their dating events nor any confirmations from both the couple were received. But there were speculations that they could have met while working together for the third season of Hawaii Five-O.
Similarly, Fisher has shared the picture of Michelle stating her to be his jammer on Twitter account on 1st February 2013.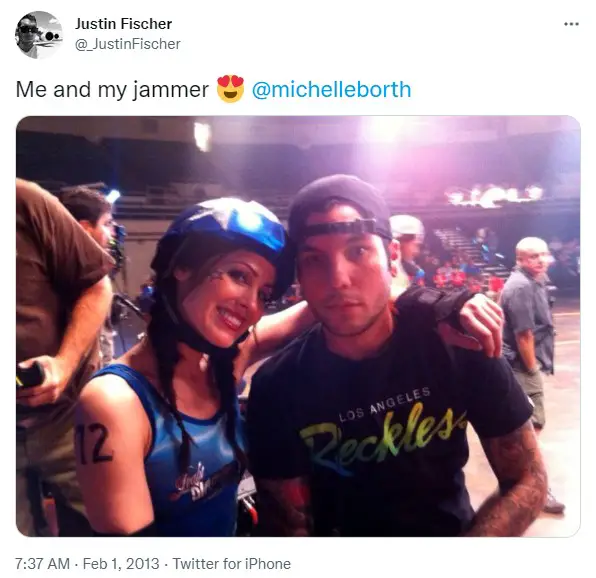 The relationship status of the actress was very iffy till she posted a picture of herself with her 'man' on her Instagram account on 4th October 2014, expressing her emptiness.
Since then, no dating details of both the pair have been released. Various sources report Borth to be single and states her disparity in her relationship with Fischer. 
Even while going through her social networking sites like Twitter and Instagram no further post related with Justin were obtained. Although, the actress currently has posted lots of pictures with her dog, stating him to be her love.
Before getting tangled with Fischer, she was reported to be in a relationship with director James Cox from the year 2001. Michelle has completely shunned the media from all her meeting events and dating events.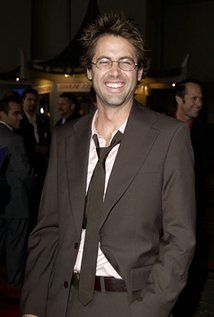 Caption: James Cox, the linked boyfriend of actress Michelle Borth (2001-2011). 
Photo Credit: whosdatewho.com
The relationship between the actress and director lasted for ten years, but in the year 2011, they were to reported to have broken up. Broth must have been really into the man for staying in a relationship for such a long years, and she might have even married him, but Broth has remained ambiguous about her relationship with James while James is reported to be single.
There is numerous if's and but's regarding the relationship status of Broth. If reports are to be believed, Borth is unmarried, not pregnant and is enjoying her single life with full flee. 
There remains a complete silence regarding all of her relationship. There is a likely chance that she might be dating but to eliminate overrated scandal she might be not be revealing in any of the social networking sites.
Surrounded by the rumor of plastic surgery? How true is it?
In the series of HO5, Broth portrayed the character of Catherine. While the series continued, Broth was identified in multiple appearances which were unrecognizable by their daily viewers. Although no confirmation was obtained regarding the surgery, her fan's gave an approval of her undergone changes.
Her daily soap viewers claimed that the said operation was performed in Afganistan. Her fan AJ Llewellyn two years before posted the information regarding her surgery.  They said:
"I liked the double episodes a lot but was shocked by Catherine's appearance. She has had some drastic plastic surgery and was totally unrecognizable. I noticed she got no closeups. There was one where she was talking to McGarrett and she had some red scars on her neck. Very obvious ones...not sure why actress Michelle Borth got such major work done. She was beautiful. I found it very distracting as the whole family kept peering at the TV set trying to figure out what she'd done to herself."
The surgery might as well be a hoax considering the rumors were never confirmed by Broth. The story will continue to linger in the air until and unless the actress herself clarifies about it.
How high is her financial background?
Michelle Borth started to appear in the big banner of television and film from the year 2002. Back then, She worked in the movie "Apartment" and the TV show " Off center." Before getting launched in movies and series, she worked in campaign and advertisements of renowned brands like Burger King along with few music videos with John Mayer.
Through all her hard work she has collected a total net worth of 3 million dollars and even has her apartment in the New York City. Though she has not revealed her future projects, we are sure she will be working and will be adding a few more millions in her net worth.
Michelle Borth An Inspiring Woman and a Deep Thinker
When she's not busy at work, Michelle loves to read and loves to share inspiring quotes with others. The Hawaii-O actress loves quoting famous and intellectual personalities throughout the history of humankind and loves to share her opinion on the quotes.
Besides this, she also genuinely believes in Women empowerment and enabling women and kids living in Prejudice. These feelings of hers are evident if one were to take a look at her social media. Overall, she seems like a great human being. Plus, her love for the intellectual and understanding people probably says a bit about her taste in men
Born on  August 19, 1978, Michelle Borth was raised with her younger two brothers by their parents in New York City. The actress graduated from John S. Burke Catholic High School in Goshen, New York, in 1996 and received her Bachelor Of Fine Arts degree from Pace University, Manhattan in 2001.
Borth rose to the big curtains working in movies such as films Wonderland, Trespassers, The Sisterhood, Silent Warnings, Rampage: The Hillside Strangler Murders and Komodo vs. Cobra and eventually appearing in the video for John Mayer's 'Bigger Than My Body.'  The actress, later on, found herself as a cast member in ABC's 'The Forgotten' , Hawaii Five-0' and TNT Tv show 'Dark Blue' . She also was planned to be casted in the Canadian medical drama TV series ' Combat Hospital.' However, the show was cut short, with only getting its first season aired.