Entertainment
'Outcast' Star Wrenn Schmidt, Not Thinking About Getting Married Despite Her Age
Wrenn Schmidt is known as a very dynamic, talented and respected actress in Hollywood. Although she hasn't had the longest of careers, yet her acting ability has earned her a lot of fan following and not to mention, roles. She has been in over a dozen of movies and TV shows, becoming an image of public concern.
Not Thinking About Getting Married Despite Her Age:
Getting married isn't something that a successful hasten in. Same applies to Wrenn who has the least bit of concerns regarding her married life. The matter of concern here is the lack of evidence regarding her dating life.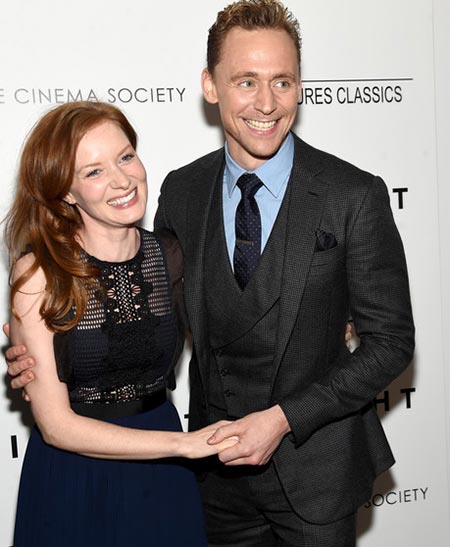 Caption: At the screening of Sony Pictures Classics with Tom Hiddlestone
Source: www.zimbio.com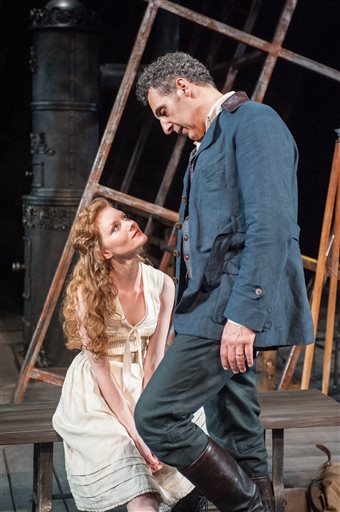 Caption: Wrenn during one of her performances
Source: wesharepics.info
Although spotted with her co-stars in several events, there is no proof that she has anyone special in her life yet. Even her fans are not happy with this secrecy and can't hide to express their concerns towards her.  
It looks like she hasn't got a husband or a boyfriend; and if she does, doesn't want anybody to find out about it. Apparently, it looks like she is a football fan and has a lot of admiration, even attraction towards Mesut Ozil, @MesutOzil1088; about whom she Tweeted:
More about Wrenn:
After getting her first break in the early 2000s in some small time magazine program, she began to sniff for any chance that would get her into acting.
An interesting report says that when she was doing theatre, she broke her ankle for good because it helped her get on with Edward Albee's national touring company "Who's Afraid of Virginia Woolf?"
Eventually, she found herself an agent who helped her to find a role in Law and Order. Since then, she has appeared in many different roles and has portrayed the variation with grace and just.
Caption: Preservation Official Trailer (2015) - Pablo Schreiber, Wrenn Schmidt
Source: Cinema Movies
Born in 1983 in Lexington, South Carolina of U.S.A to a German father and American mother, Schmidt was raised as an only child. Wrenn studied at the South Carolina Governor's School from which she graduated in 2001 and went straight to Meadows School of the Arts in Texas.
She started her career as a stage actress. As of now, she is cast in Michael Bay's 13 Hours: The Secret Soldiers of Benghazi which is based on the terrorist attacks that took place in Libya, back in 2012. Wrenn currently is seen in Outcast; a thriller TV series that aired on 2016.