Entertainment
Did Pastor Troy Impregnate Minnie Ross? Revealed She Was Not The Girlfriend And Also Denied Dating Rumors
Did Pastor Troy Impregnate Minnie Ross? Revealed She Was Not The Girlfriend And Also Denied Dating Rumors American rapper Pastor Troy is someone who usually has the spotlight on him for what he does in his professional life. But this time, he is in the spotlight for a different cause.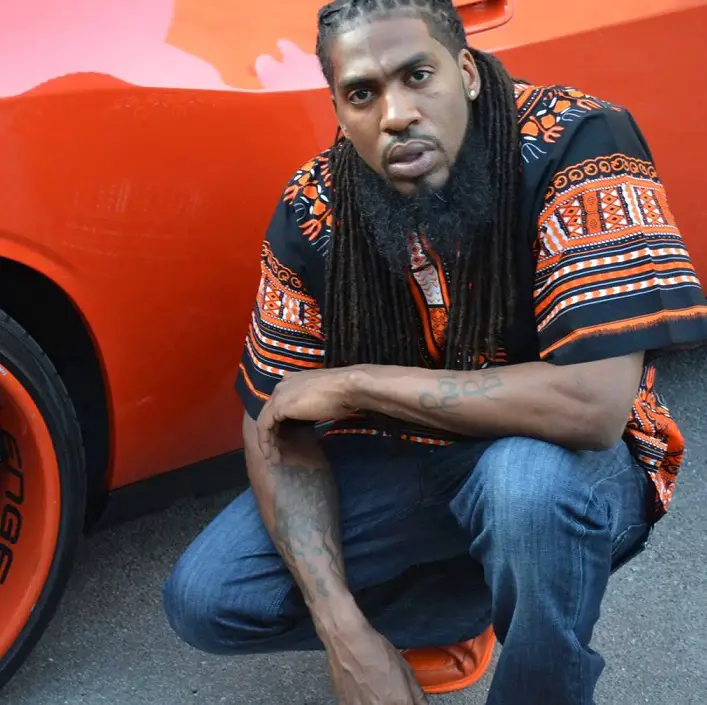 American rapper Pastor Troy is someone who usually has the spotlight on him for what he does in his professional life. But this time, he is in the spotlight for a different cause.
Rumors have hit the media that this hardcore rapper has impregnated Minnie Ross. But the rapper denies the rumors of them even dating and having Ross as his girlfriend. But what is the actual truth? Let us find out!
Minnie Pregnant With PT's Child?
Ashley "Minnie" Ross better known as "Mama Bear" of the Lifetime reality series Little Women: Atlanta shocked the world when she said that she and her rapper boyfriend, Troy are expecting a child together. The two as per Minnie, dated for eight months and as a result, she has the rapper's seeds in her belly despite the fact that neither her mother nor her friends have met or spotted Minnie and PT together.
On the other hand, the hardcore rapper PT took over to his Instagram to address this fiasco surrounding him and his offspring. He joked that he and Minnie broke up because "she has a short fuse."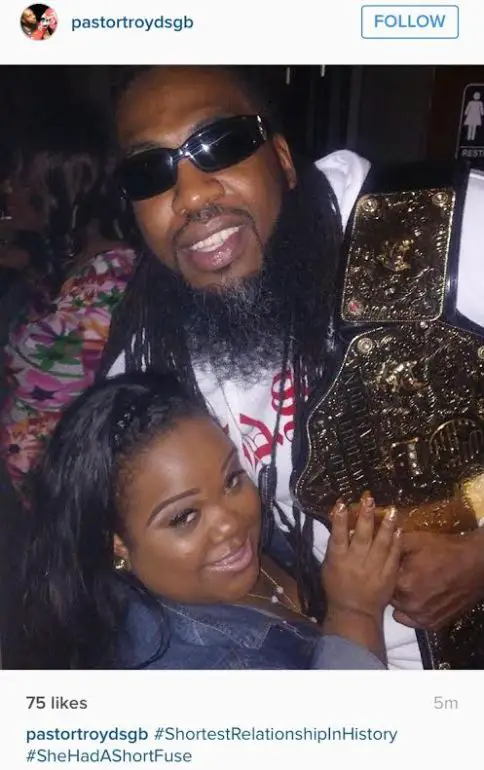 Caption: PT addresses the rumors of him and Minnie dating
Photo Credit: bossip.com
But in his conclusion in the matter, he denied dating Minnie along with the accusation of impregnating her. Reports suggest that he has termed Minnie as his "homegirl" and before any significant conclusion, he wants a DNA test as to find out if he is the father of Minnie's child. He said, 
 "We're gonna have to take a DNA test!"
He also added,
"She jumped at them now with the wildest story in the world about us being a couple! But we really are friends, and I never really shot [the rumor] down."
But on the other hand, a post from Minnie over her Instagram provides evidence that the two were close to one another.
But during a discussion in the show Little Women: Atlanta back in 2016, the rapper denied dating or impregnating Minnie.
Caption: Did Minnie date PT? (Published on Mar 26, 2016)
Well, it seems everybody has to wait until the DNA results come out to know the actual truth about this matter.
Arrested For Child Abandonment:
PT was previously arrested for child abandonment proving that he is not very fond of kids. Back in November 2008, Pastor Troy aka Micah Levar Troy was arrested when a complaint hit the cops about playing music at a loud volume. But soon, an officer in charge noticed that things were more serious than what they were called for. The officer said,
"As the suspect Mr. Micah Troy exited the establishment, I observed Mr. Troy throw what appeared to be a tissue on the ground. I asked Mr. Troy if he had any identification on his person and he advised that he didn't,"
Moreover, he added,
"I ran Mr. Troy's information over the radio and he was confirmed wanted person from Newton County and he was also wanted by Fulton County Marshalls,"

 "Mr. Troy had warrant out of Newton County for child abandonment." 
Troy then got arrested, but he told sources that this was all part of a flawed child support system. He said
"It was a big child support order. Just being an entertainer, they had me in a bracket. Like they just put all rappers together. If you rap, you make this kind of money, so this is the child support,"

"But you can't have me paying child support as d**n Jay-Z and Puff Daddy. Until you get that kind of stuff modified, it can pile up on you. My child support was $3,000 a month for one child." 
PT also explained what led him to have troubles with the law.
"Then young and ignorant to what I could do, I ran from the situation for a long time and that's where the arrests and stuff came from — running from it and not just dealing with it,"

"I skipped court dates and all kinds of stuff like that but it was really just out of not knowing — really feeling afraid — not knowing what I could do." 
Good thing that he has come up with the realization thing!
Born on November 18, 1977, in Atlanta, Georgia, U.S., Micah LeVar Troy a.k.a Paster Troy is an American rapper who is also involved with Down South Georgia Group who run several crunk music shows in Atlanta. His albums and some sick collaborations with the likes of  Ludacris, Chamillionaire, and Lil Jon have helped him show what he is made up of. That also has reaped him good rewards financially as he enjoys an incredible net worth of $5 Million.