Entertainment
"Prince" Allowed CNN's Carol Costello to Embrace her Sexuality! Married to Academic Administrator Husband
A young people's mind is a curious mind and the incident of young time influences your life indefinitely. Youth is the time to explore many aspects of life and during those days there are strong influences too.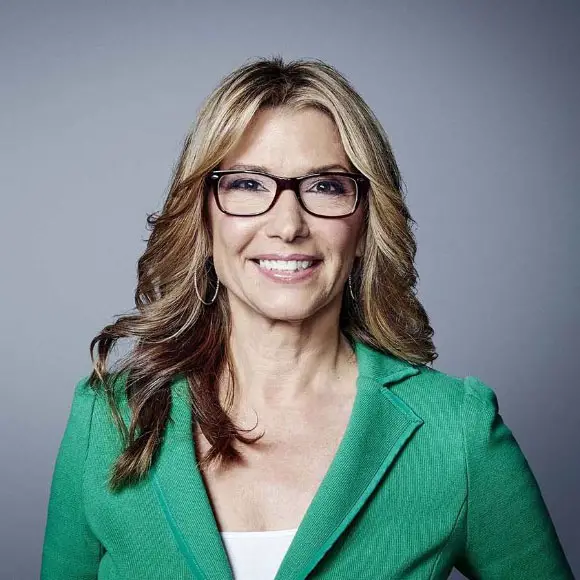 Young people's mind is a curious mind and the incident of young time influences your life indefinitely. Youth is the time to explore many aspects of life, and during those days there are strong influences too.
The famous CNN journalist who completed 15 years in CNN in 2017, Carol Costello shares a similar story and confessed that late Pop Icon Prince helped her to embrace her sexuality. And also let's know about her marital life with Academic Administrator husband.
Carol Costello Influenced by Pop Icon Prince:
A day after the death of Pop Icon, 'Prince,' while Carol Costello was reporting about his death, she also spoke about Prince's influence on her sexuality.The co-host of 'CNN Newsroom' talked frankly about Prince's role in her embracing her sexuality.
Carol Costello happened to share a little too much information about the impact Prince, and his music had in her life and sexuality. She expressed how Prince was a famous figure during her college years, a time when you are open-minded and curious. His music brought a whole new concept about a broader world.
Costello has come a long way since her college days, from being a confused girl to a determinant woman. And Prince's songs influenced her a lot and confessed,
"He introduced you to things you never thought of before; he opened my eyes to the gay community because I never thought about it before."
At such a confusing time, Prince helped her to accept her sexuality and stated,
"You could be whatever you wanted to be and be successful. You can look like Prince; he was a very handsome man, don't get me wrong, but he was different from what I grew up with."
Carol Costello's Married Life, Husband, and Divorce Rumors:
Costello met her husband Timothy Law Snyder when Costello was interviewing him for a story on 'the odds of winning the Powerball lottery. And she even shared the first meeting with her husband through a Facebook post on January 10, 2016.
Their first meeting initiated a beautiful bond which later culminated into marriage as they got married in 2004. However, the precise date of the marriage is yet to be revealed.
Caption: Carol Costello with Husband Timothy Law Snyder.
Nevertheless, it appears that she married Snyder on July 2004 as her Facebook post on July 2, 2014, revealed her tenth-anniversary marriage plan via a ten days vacation plan.
Talking about her husband, Timothy Law Snyder is a man of many talents. He is an incredibly talented musician and used to be the lead singer for 'Whirlwind' a punk rock band from the mid-70s to early 80s. He later became an educator and mathematician. He is presently the president of Loyola Marymount University, but previously he has been in the positions of Vice-President, Dean, Professor, and Scholar in multiple disciplines and institutes.
Recently in an interview on January 30, 2017, she shared that she missed her husband, Timothy Law Snyder as they are separated by geographical distance.
"This was a personal decision and it was extraordinarily difficult, it was like cutting off my right arm. I have lived apart from my husband for many years but he was always close by because he was on the East Coast. But last year, he snagged a fantastic job in Los Angeles at LMU [Loyola Marymount University] and I kind of miss him."
The CNN has been a reputed news channel, and following her exit from CNN, she revealed her plans to move to California, and work for HLN in January 2017. And she explained that her decision was very personal as she could not live without her husband anymore. Her husband, Snyder moved move to Los Angels following his job.
Moreover, Costello shared her excitement to live with her husband through a Facebook post recently on February 6, 2017.
Despite being married for around 13 years, they still have no children together, but their love for each other is growing as ever, which suggest that the chances of a divorce are highly improbable.