Entertainment
Who is Shannon Woodward? Is She Dating Someone After Split From Her Actor Boyfriend?
If you have ever watched Rising Hope and the Riches, you probably know who Shannon Woodward is but that is not the context here as we have already sensed, you are here to know much more personal stuff about her.
Well, being an actress herself, she dated a fellow actor, but the couple split. Why? You'll find the reasons below with details relating her split and again dating rumors.
Is She Dating After Her Split:
Grabbing her education from the Olympic Height Community High School, Shannon Woodward has grown to become an aspiring actress who is just 31 now. As we know, Shannon is pretty away from having a husband and getting married stuff as for most of the celebs; the early 30s is all about dating. Like that, Shannon was also in love for about three years with her Spiderman boyfriend, Andrew Garfield since early 2009.
The couples were considered as one of the cutest couples in the entertainment industry, but as Andrews career climbed the stairs with his lead role in The Amazing Spiderman, the business took its toll on their relationship, and they came to a halt. While they were in relationship, Andrew said,
'I think my girlfriend is proud of me and the fact that I've remained grounded. I'm just busier. That's the main thing. I haven't got as much time to mope about and complain that I'm bored. She travels with me when she's not working. Whenever we have time, we're together. When I'm on my own, you'd find me in the ocean surfing.'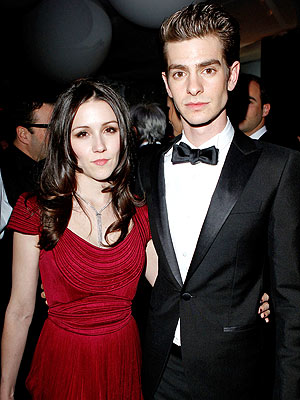 Caption: Shannon Woodward with ex-boyfriend Andrew Garfield at the Vanity Fair Oscar Party in 2011.
Photo Credit: people.com
It looks like he understood differently how Shannon felt about his growing busy schedule as his increasing work was the reason behind their split. Not that his success was a bad thing, but an insider said;
'He literally never saw her.'
The couple went their different ways in 2011 and the following year; rumors covered the air about her alleged affair with the Twilight star Robert Pattinson.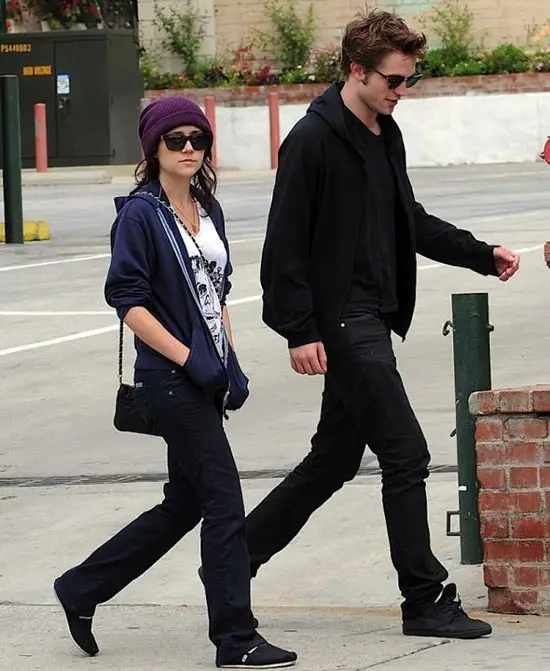 Caption: Shannon Woodward with Robert Pattinson at Beverly Hills in 2012.
Photo Credit: socialitelife.com
However, Shannon took the liberty to clear off the rumors through her Twitter account where she said that she was not trying to date Robert Pattinson.
FACTS: Crocs are not fashionable, Obama was born in the United States, and I am absolutely not trying to date Robert Pattinson.

— shannonwoodward (@shannonwoodward) August 31, 2012
It seems like Shannon is not dating anyone, but there have been no rumors about her being a lesbian nowadays either, however, while talking about playing a gay role in a feature film 'Life Partners' she said that she would happily play a lesbian role on-screen.
Currently, Shannon Woodward can be seen as Elise Hughes in Westworld, a TV series produced by her. The following year in 2017, she can be seen in The Runaround.
Shannon Woodward to Take Part In The Highly Anticipated Sequel of 'The Last Of Us':
The Last of Us is one of the most beloved games of our times. The title has won multiple numbers of notable awards and is widely considered one of the best Playstation exclusives of all times. Minds were bewildered when Sony and Naughty Dog announced the sequel to the fan favorite at PSX 2016 and this year's E3 convention and excitement was off the charts. Furthermore, a while back Shannon Woodward revealed that she would be taking part in the global phenomenon as well.
Fans were excited after Shannon posted a picture of her with Naughty Dog's Neil Druckmann wearing a motion capture suit. Furthermore, information was not revealed, and not a lot of background on the plot has been revealed, but fans have been hyped for the sequel regardless.
It was also revealed that fellow co-worker and writer of the Westworld series Halley Gross would also be co-writing The Last of Us: Part 2.
Caption: The Last Of Us Part II, Starring Shannon Woodward, Ashley Johnson and Troy Baker.