Entertainment
'Skins' Actress Lisa Backwell: On-Screen Affair With Merveille Lukeba, Boyfriend?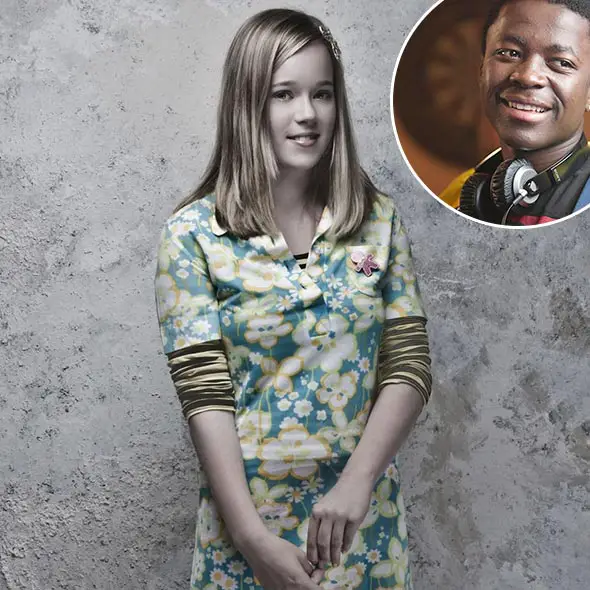 Often there are rumors about celebrities falling for each other while just acting on-screen. Something like that is happening with our Lisa Blackwell A.K.A Pandora Moon from the famous British series 'skins'.
Caption: Lisa Blackwell with Merveille Lukeba
The rumor that went further as the on-screen matchup was with a fellow co-actor Merveille Lukeba. Everybody was just speculating that, but when we came across her Instagram post, it was a sure thing. The couples were and are still dating. Since they were seen romantically linked together in the show, it was all about guesses that they would make a lovely couple in real life too but who knew it would come true.
However, since when these two teenage sensations started dating is yet to be disclosed and yes, they have also managed to keep their relationship pretty low profiled as the media didn't get many hints about their still ongoing off-screen affair.
Still Dating with a Boyfriend: Is it True?
Besides the low profiled relationship, they are still together. Recently, Merveille uploaded a short video on his Instagram account where he was walking with Lisa and saying things like Lisa doesn't have a social media but the curious thing was that the caption given by Merv was more than simple for a couple. The caption just says, 'Always nice to catch up with Lisa.' Does this mean they are still dating?
Maybe he just wants things to run the way they were (Low profiled). Talking about Merveille, besides Lisa, there is no one else with whom he was rumored to be romantically linked. This made us think that the couples are definitely dating. We will just try to leave this secretly dating girlfriend and boyfriend alone and hope if their relationship takes a new turn, they will let us know.
Short Bio
Lisa Blackwell was born on October 28, 1990, in Bristol England. Her acting career started when she did her debut guest-starring role on the series-based show Skins in 2008. In 2009, Lisa was joined by a new cast for the third season. Till this date, Lisa is widely known for her on-screen role and is even called by her on-screen name i.e. Pandora Moon.
Lisa is a moderate user of social media with only 3 posts on Instagram where she has more than 12 hundred followers. Lisa Blackwell talks about her role in Skins as Pandora Moon.