Entertainment
Has Tara Setmayer Included Her Husband In Her Bio? Keeps Married Life In Shadows
CNN political commentator Tara Setmayer is an accomplished personality when it comes to her career. She is a respected woman, and she also has a huge number of people following her in every step of her life.
But those people also wonder if she is ever going to unveil her husband in front of the people. We all know that she is married but who is her husband? How is their relationship? Let us find out!
The Mystery of Tara's Marital Life: Husband?
Tara is a woman of choice words when it comes to her personal life. She has done it all in her career, but when it comes to answering the questions related to her personal life, she chooses to remain low key.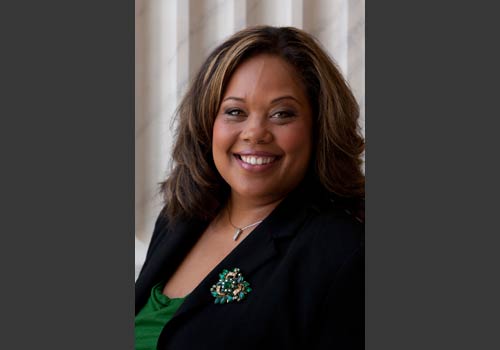 Caption: Tara has been adamant on keeping her husband out from the spotlight.
Photo Credit: thehill.com
But there is no denying that she is a married woman as she often gushes about her relationship with her husband over on social media, although she has not revealed even a tiny bit about her husband's identity.
She has been very open about the kind of bond she has with her husband over on Twitter.
The best one can learn about her husband is from this picture from her wedding she shared on her wedding anniversary.
Well, she has provided a slight description of him though.
However, this tweet kind of says it all when it comes to keeping her husband's identity a mystery.
So let us wait if she comes forth and educates her fans and the media about her husband's identity in the days to come. But regardless of that, we would like to wish the very best for their relationship!
A Short Bio of Tara Setmayer:
Born on September 9, 1975, Tara Setmayer is a CNN political commentator belonging to American-African ethnicity who is 41 in terms of age. She is also the former Communications Director at the U.S. House of Representatives.
She formerly served as a research fellow and communications specialist for CURE which stands for the Coalition on Urban Renewal & Education. The organization is known for dealing with the impact of social policies on America's the poor and inner cities.
That shows her involvement in various fields for the well being of the deprived people and the people in general!