Entertainment
It Took Darby Stanchfield Six Years To Reveal Her Married Life With Husband! Who Is He After All?
Every one of us has right to keep our personal life private. Likewise, celebrities too can maintain privacy in their personal life but being one of the leading lights, they have some fans and followers who are waiting to have a glance in their private life, their dating affairs and the lifestyle they enjoy.
Forty-six-years-old Scandal actress Darby Stanchfield is one of those celebrities who is incredibly private regarding her personal life. If you are interested to know about her life off-screen and her husband, then you are at the right place.
Single or is Secretly Married?
Darby, who is active in the film industry since 2000, has a mysterious personal life. Till the date, she is always miles away when it comes to providing the information apart from her profession. However, we have discovered that Darby Stanchfield is a married woman. Well, the mystery of her personal life is now over!
Well, it might be surprising to some of you to know that Darby has a secret husband. Let us help you to pull the curtains behind her secret husband.
Darby was married to 52-year-old entertainment professional Joseph Gallegos in the year 2009. Her blissful married life was always under wrap until the news about her secret husband surfaced the internet in November 2015.
Joseph might be her long-time boyfriend whom she was dating secretly hiding from the media. Talking about Joseph's profession, he is a former executive of Trailer Park, who is now founder of his marketing and content agency named 101 North.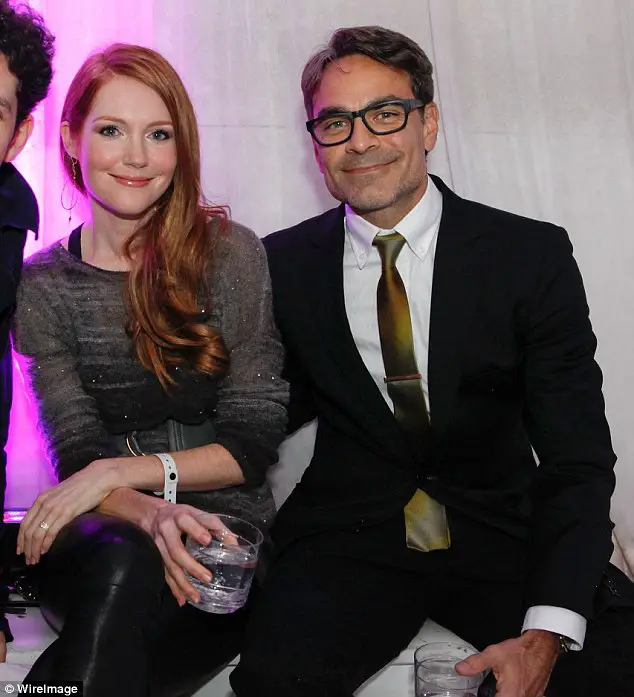 Caption: Darby Stanchfield with her husband Joseph Gallegos, founder of 101 North pictured in 2012 at an event.
Photo Credit: Dailymail
People always doubted on Darby's relationship with Joseph when she added Joseph's name to the deed of her $900,000 home in 2009. She purchased a 1,608 square foot Los Angeles home with Three-bedroom, four-bath in December 2006.

Caption: The official record of Darby Stanchfield's house she bought it in December 2006 with Joseph Gallegos' name in the deed in 2009.
Photo Credit: Dailymail
American actress Darby began her acting career at the theater. Her first screen debut was in 2000 in the episode of Diagnosis: Murder. After making screen debut, she started to make her appearance in television series.
Throughout her career, she has appeared in a significant number of television series and movies. Darby is best known for appearing in Mad Men (2007-2008), NCIS (2006-2012), Castle (2009, 2013), How I Met Your Mother (2010), CSI: Miami (2011) and Scandal (2012-present).
Likewise, her recent film credits are Carnage Park (2016), Medicine Men (2016), The Rendezvous (2017), Slumber (2017), and Willie and Me (2017).
She has arrived a long way in her career, and has still a long way to go!