Decorating and painting nails with different attractive colors and designs has become new art trends which is called, "Nail art." It has become very famous across the world. Design with poppies, flowers, emoticons are few nail art designs which has been trending from few years to now. Every girl loves to paint her nails with the best design. However, there are lots of nail art designs to choose, and it is a confusing task to choose which design to go for. But don't worry, here we have covered the list of some pretty and cute nail arts which you can try for nails.
1) Stunning Multicolored stripes
The design involves nails painted with different stunning and beautiful colors making contrast stripes. Nothing can beat this nail design as there is a saying 'simple beauty is the best beauty'.This beautifully simple design is very easy to paint on your nails and should be given a try.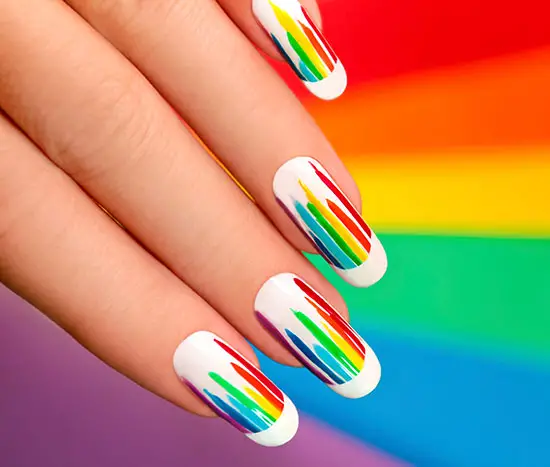 Photo Credit: cdn2.stylecraze.com
2) Seeing Stripes
It is one of the coolest designs which is not so loud.The best thing about this design is, it is easy enough to do it at home. You can choose blue and dark red colors to make it more beautiful.
Photo Credit: britcdn.com
3) Trendy Triangles
It is one of the most widely used nail art designs of the year 2016. This stylish triangle design looks unique and is quite easy to make. It beats all other designs when we say 'unique.' It looks best when done with black and white shades.The design is not so hard to do and looks totally cool on your nails.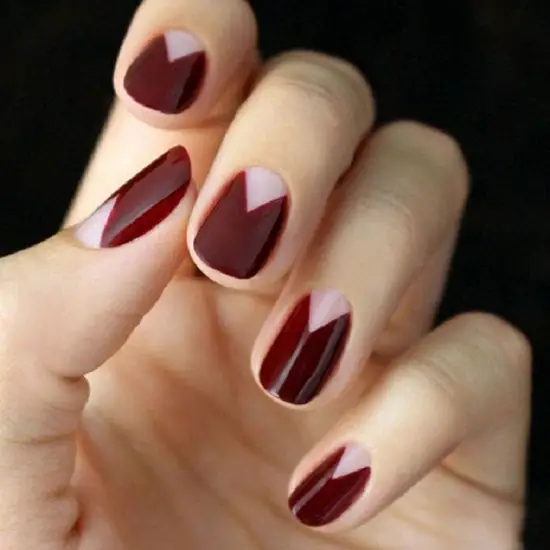 Photo Credit: fashionkibatain.com
4) 3D Charms
Along with 3D animation, 3D paintings, 3D tattoos, 3D nail art is also in trend now. There is also an advantage of 3D nail art design; it makes your nails look unique, and you can choose the design yourself. However, its negative aspect is that it will be heavier for you to carry around. 3D charm has got an amazing and incredible beauty with the sparkle that makes your nails more beautiful and amazing than before The design looks best when golden or silver colors are used to make sparkles. It is not so easy to do at home, so you can use some professional's help to get the amazing 3D charms on your fingernails.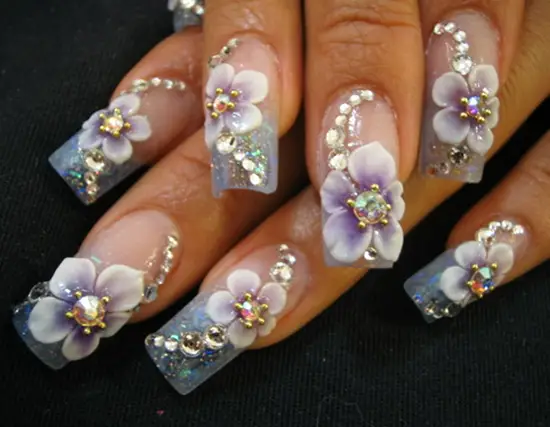 Photo Credit: askideas.com
5) Patterned French tip
The design looks bit funky, but traditional waves, patterns, and colors make the design adorable.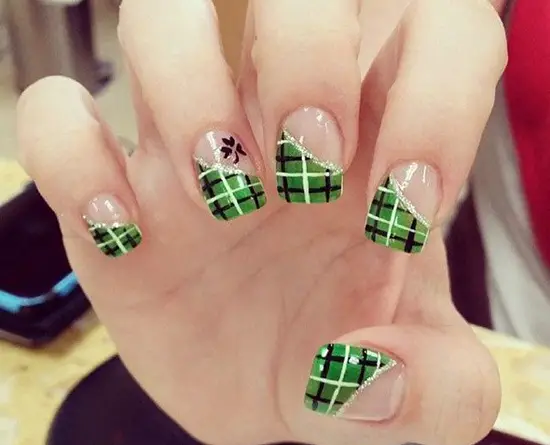 Photo Credit: askideas.com
Make your fingernails look beautiful and attractive with these nail designs mentioned above. But one thing to keep in mind is to keep your fingernails manicured and toenails pedicured after doing the nail art. It's important because polish can sometimes get harsh on your nails leaving stains on it. Healthy nails define healthy you, so take care of your nails after the nail art