Entertainment
Is Ace Hood Married? Had Trouble With Who Seems Like His Wife - But Is She?
Better known by his stage name, the American rapper, Ace Hood, has had several ups and downs in his relationship. Despite his tumbling relationship, is Ace married to his wife-like girlfriend?
Keep reading to find out more!
Is Ace Married?
'Hustle Hard' rapper, Ace knows a good woman when he sees one: he found it in his longtime lover and mother of his child, Shanice Tyria Sarratt.
Ace first met Shanice while performing at her school, Paine College, Augusta, in 2008. Two months after meeting Ace, Shanice decided to move to Miami to finish school at Florida Memorial University, subsequently moving in with Ace.
Little did they know that a relationship that seemed to be going so well would end in an Instagram post like the one below.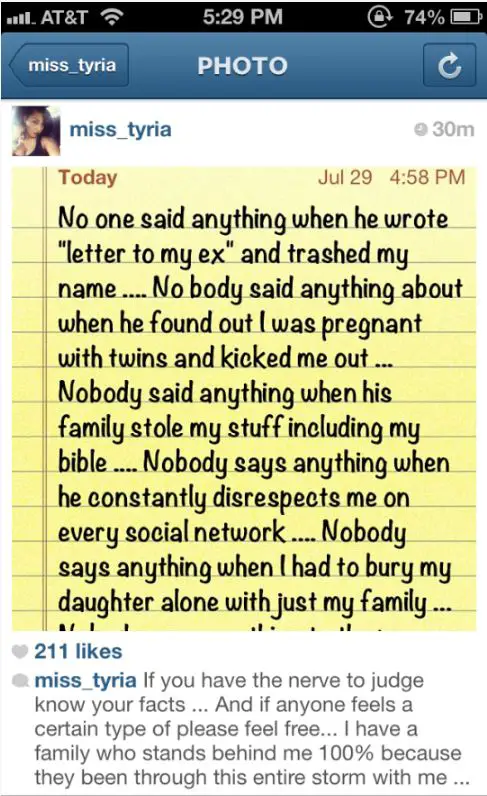 Shanice laments Ace's treatment of her (lipstickalley.com)
After she posted the message, Ace unfollowed her, and she deleted her page. The daughter she is referring to is the twin to her.
Later in March 2012, the rapper opened up about his daughter's death. On Hood's Starvation Mixtape, the rapper sang about the death of his daughter in the song "Hallucinations." In an interview with HipHopDX, Hood reflected on the music.
"That's my only way to actually release. That goes back to me saying this music is just more… This music is my getaway. That's why it means so much to me. The shit that I put out. Everything I put into this music, it's meaningful."
Meanwhile, Shanice took to Instagram once more to call Ace out. She complained that she hadn't received proper child support payments from the rapper. Shanice posted a series of memes and captions, one of which read:
If my baby's daddy is your #MCM then you should help him pay his child support. You don't want him to go to JAIL do you??
While Ace had not responded to the claims head-on, he did tweet the cryptic phrase saying the truth will reveal itself.
The allegations aside, Hood takes the liberty to share the bond he has with his daughter on his Instagram. Take a look at this picture of the father-daughter day out, Ace sticking his bacon out, and his daughter smiling adorably for the camera.
Though no further information about the child support payment is revealed, given the blissful looking post and the #FamilyMatters caption, the two seem to be in good terms.
On the other hand, with such a dysfunctional relationship between Ace and Shanice that is on display, it is clear that he is not married to her.
However, Ace has found himself another relationship. He is dating the up-and-coming actress, Shelah Marie. The two are smitten with love, and they often convey the affection on social media.
Ace's Instagram suggests that he is enjoying a good company with his girlfriend, Shelah, and is also a responsible father to his daughter.