Entertainment
Actor B.J. Britt: Not Married, Loves Hanging Out With Girls, Is He Searching for Perfect Girlfriend?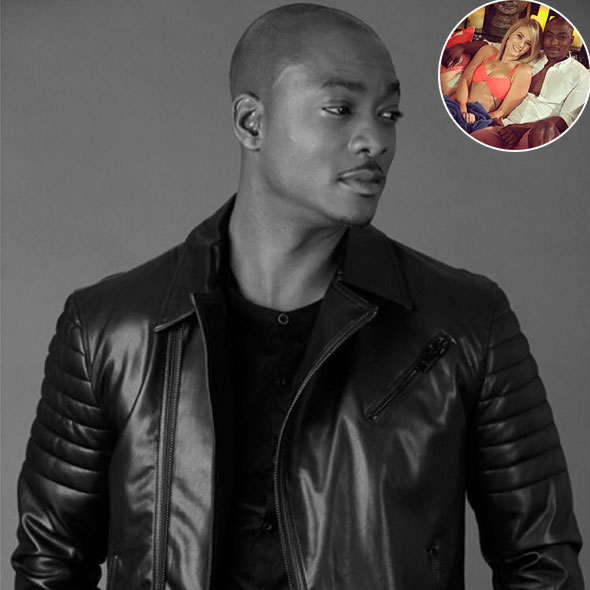 It's really strange to see how the celebrities portray the characters that are just contradictory to them with great perfection. Likewise, today we are talking about an actor, who is enacting a role of a ladies man, where in reality he is neither married nor has a girlfriend.
An American actor, BJ Britt is showing his magic onscreen as Darius Hill in drama series UnReal. Britt is the first first-ever African-American suitor in the series history, who is going to flirt with 26 women in the show.
But wait a minute!! Don't you want to know whether or not he is a ladies man in real life??
Well, Britt claims that he is actually dreadful in the matters of love and girls in real life. And due to the reason he puts extra efforts to gain perfection in the womanizer role. He shared about the differences between the character and him and his endeavors to improve as ladies' man in an interview with Bravo. He said,
"He's a ladies man. I'm completely opposite of that, so it's just interesting to see him work. I'm def taking lessons from this character, but it's fun to play him. It's fun to play a character that you have to invest so much homework or so much time and prep into. It's funny because, me, I'm a homebody. I watch cartoons and sports — that's all I do. This character, he's a ladies' man, He's very cocky, confident. He's an athlete, so he's not used to the word 'no.' No probably does not exist in his vocab. It's so much fun to watch this character come to life."
Does he have a Girlfriend? Is Dating or searching?
Good news ladies!! BJ Britt claims he is currently single but looking for someone perfect to get mingle. For now, he is in the company of his dog which is very dear to him. He shared about his relationship status in an interview with Bravo. He said,
 "I am single, looking to mingle, that is me. I am currently single by myself. Alone. Just me and my doggy. That's it,"
Anyways, who knows, Britt's might also find his soul mate in the show like Freddi Stroma found Johanna Brady during the show. Yes, these stars of UnReal's season are engaged and ready to get married. We hope Britt finds his future wife in the show and make his gay fans envious.
BJ Britt's Short Bio:
Belonging to black ethnicity, BJ Britt was born on May 7, 1982. He made a debut on television with the role of Devon Fox in the series "One Tree Hill" in 2003. He has featured in the series like Cold Case - Crimes unresolved (2008), The Vampire Diaries (2010) , Veronica Mars(2006), Agents of Shield (2014), UnReal (2015).
He also starred in the movies like "The strength of the sample" (2006), "Vampires Suck" (2010) and "Should've Been Romeo" (2010). He has not disclosed his net worth.