Entertainment
Actor Reg E. Cathey: Neither Married Nor Gay, What is He Doing Now? Wife?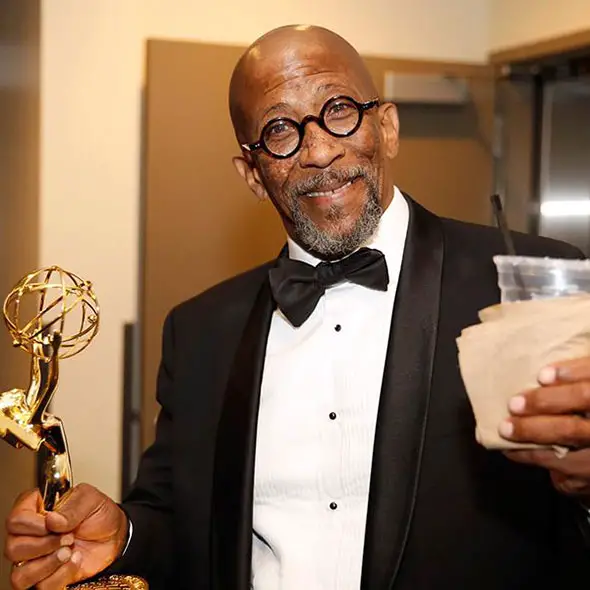 With a voice of what may be an angel and acting skills so good anyone would want to see him on repeat, actor Reg E. Cathey is someone who has been able to establish himself with an outstanding television career. But how well do we know about his personal life? Well, let's find out.
Reg E. Cathey's Personal Life: Married, Wife, Or Gay?
Reg E. Cathey turned 58 last August, but still, no tracks of his dating life or the news regarding his wedding has surfaced in the media. He has a clean history when it comes to relationships, so mystery has hovered regarding his romantic life. So nothing can be said unless Reg himself wishes to reveal.
The mysterious love life of Reg has arisen speculation of him being a gay or bisexual but his fans would never know unless he wants to share. 
However, in the interview published back in 2008, he stated that he was single and along with that he shared few details about his personal life. Another interesting part of the interview was when he described how his ideal day off would be like and to know that watch the video below.
Caption: Reg E Cathey shares few details about his life and even reveals that he is single. (Published on April 11, 2008)
Reg E. Cathey's Professional Life:
Talking about Reg E. Cathey's professional life, the 58-year-old actor who started his acting career with children's television has been able to successfully establish himself as a prominent figure, especially in American television industry.
One of the most memorable roles he has had is the character of Norman Wilson, a politician, in the HBO original series, The Wire. Other noticeable roles he has portrayed are 'Barry K. Word' in Lights Out, 'Scalia' in The Corner, 'Martin Querns' in Oz, and Freddy in House of Cards and Chief Giles in Outcast.
Apart from television series, he has also appeared in some movies as a supporting character, such as The Mask, Pootie Tang, Nasty Baby, and most recently, Fantastic Four.
Along with his acting, he has been able to make a mark for himself with his voice as well. He has narrated a few shows such as Aftermath: Population Zero, a National Geographic Channel special, and Wonders of Weather- a TLC TV series.
For his role as Freddy in Netflix original series, House of Cards, he has been nominated for 5 and won a Primetime Emmy Award.
With all the work under his belt, we're pretty sure that he has some major cash stacked don't you agree? However, the actor has not yet revealed his net worth in figures yet.
Reg E. Cathey's Short Bio:
Reg E. Cathey's real name is Reginald, and he was born on August 18, 1958, in Huntsville, Alabama. Cathey was raised in West Germany, along with his sister. His father was an army officer, and his mother had a mysterious job in the Department of Defense. She had to move the whole family to Germany for work and got to travel frequently across different European cities.
Reg E. Cathey grew up and spent most of his childhood in West Germany. He graduated high school from J.O. Johnson High School. Reg studied theater at the University of Michigan and Yale School of Drama. He began his acting career around 1984, in his mid-twenties. He has played some remarkable roles in some of the biggest television series. Currently, he plays the role of Chief Giles in the television series Outcast and Freddy in the House of Cards.
Recently he has done a television movie called The Immortal Life of Henrietta Lacks where he portrayed the character of 'Zakariyya Lacks.'