Entertainment
Actor/Singer Constantine Maroulis Personal Life: His Married Life and More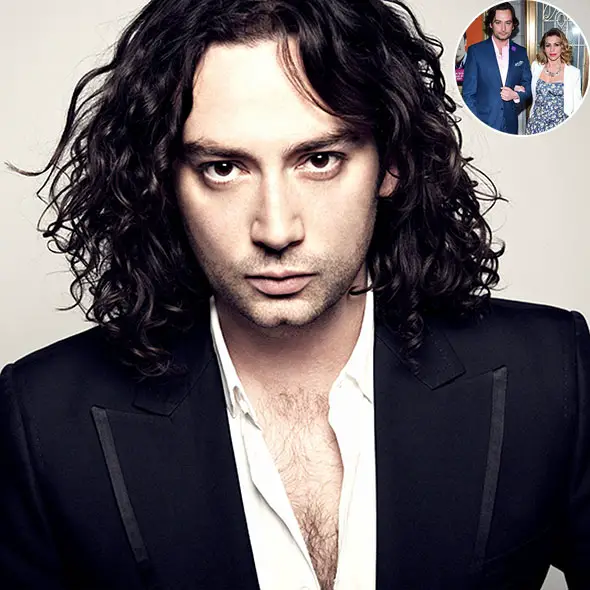 Could you imagine yourself in a very unmerciful battle with someone you previously loved? For singer and actor Constantine Maroulis it was the fight with his former girlfriend and his baby's mother. It must be tough to see the ugly side of someone you previously loved. Learn the entire set of events that took place between him and his ex-girlfriend.
People think you have a baby and start a family; it is simple from then, but it is more complex than that. Constantine Maroulis learned it the hard way. What happened between him and his former girlfriend after their daughter? Find Out.
Fight with Girlfriend! Dating History?
In March 2011, it seemed like the couple couldn't be any happier with the birth of their daughter 3 months ago. Constantine had opened up to people about naming his daughter Malena James Reed-Maroulis. He also said that though he and Angel Reed, his former girlfriend and baby mother were not a couple anymore, "we're best friends, and all our focus is on our baby." He seemed really happy for a time with his daughter as he does in the Instagram photo below.
Something must have gone terribly sour since then as on August 2015; Constantine was arrested for domestic violence after Angel called the cops with injuries.
Angel's attorney shared her statement that when Angel confronted an affair between Constantine and a mother from their daughter's school and grabbed her things to leave, he violently grabbed her by the hair, threw her to the ground wounding her forehead and knee.
Then he repeatedly kicked her in the groin area as well. So, Angel locked herself up in a room and called the cops while Constantine fled the scene.
Caption: Constantine Maroulis arrested twice in a week in 2015
The police later arrested Constantine and also provided Angel and Malena a temporary restraining order from Constantine. From here things took a turn for only worse for both Angel and Constantine. Suddenly, they're more than a year long relationship after dating in 2009 seemed to make no difference.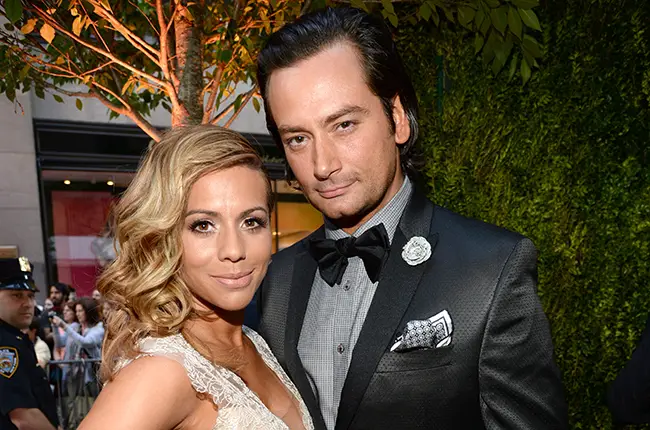 Caption: Constantine Maroulis with Angel Reeds at the Tony Awards in 2015
Source: billboard.com
But from Constantine's side of the story, it shows that he was actually the victim. Angel had tried to attack Constantine instead and also threw things at him. Constantine had merely left the house for his safety and to diffuse the situation.
It hadn't only been a week when another complaint was filed against him. He had sent her an e-mail which directly violated the restraining order against him. He claimed the e-mail was mistakenly sent to her instead of his lawyer but still he was arrested. But when he appeared in court for the hearing, surprisingly, Angel took down the charges.
Caption: Constantine Maroulis arrived at court on assault charges in 2015
But it seems as though Angel would not have the last laugh in this war. The cuffs turned on Angel in June of 2016 when yet again another 911 call was made by her against her husband but on the investigation was herself charged with physical abuse. She claimed that while she came to pick up their five-year-old daughter, he harassed her by recording her video.
It got physical when she tried to grab the phone, but Constantine threw her into the ground. But the tables turned on her when they saw scratches on Constantine's chest. The police immediately arrested even though she claims it was done only for self-defense.
Looking to Getting Married: Wife?
We don't know much about his Broadway actress former girlfriend, but it looks as if Constantine is still looking for a new wife for himself. He has had a relationship with a lot of people after Angel. He has dated a singer, Debbie Gibson, and model Cynthia Kirchner. He is also rumored to have dated model, Kristen Zang.
His most recent encounter has been with Tinsley Mortimer from 2009 to 2010. They made a good couple, but it seems as though the two weren't meant to be married.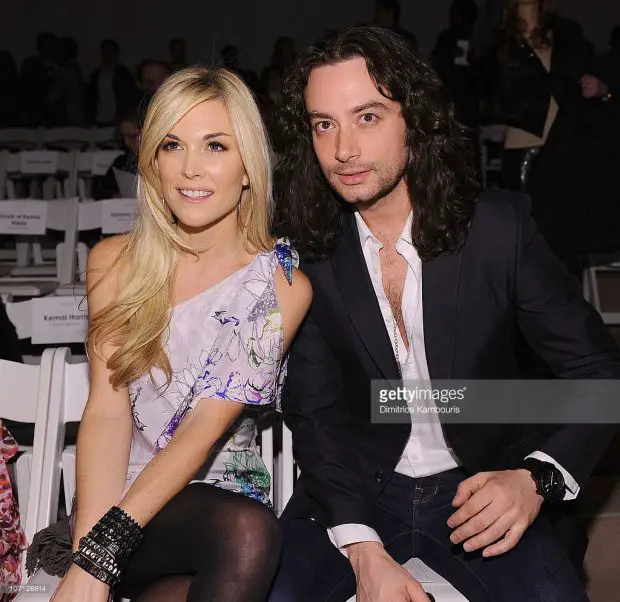 Caption: Constantine Maroulis with ex-girlfriend Tinsley Mortimer at the Mercedes-Benz Fashion Week in 2010
Source: gettyimages.com
Constantine Maroulis' Short Bio:
Constantine Maroulis was born on September 17, 1975, in Brooklyn, New York, US. He first attended Ramapo High School and then later graduated from The Boston Conservatory with a Bachelors Degree in Fine Arts in Musical Theatre.
He has an impressive estimated net worth of around 750 thousand dollars. In 2016, he has appeared in the TV series, 'Broken at Love' and 'A Stand Up Guy.' He will also be seen in 'Stuck' releasing in 2017.