Entertainment
Beautiful Actress Alia Shawkat Dating Someone? Who is Her Boyfriend? Lesbian/Gay Rumors?
When the audience sees an actor mostly playing a similar type of character, then they tend to suspect that the onscreen character must resemble with the actor's real life. Alia Shawkat is alleged to have a similar real life as she has in her recent movie.
An American actress, Alia Shawkat's personal life has somehow become mysterious to the people. Despite having past relations with boys, her portrayal in "Broad City" made audience suspicious about her sexual orientation.
Is She Dating Someone Now? Boyfriend?
Alia Shawkat is reportedly single now. No information about her new relation has come into light. However, she had experienced two past relations before with Michael Angarano and Jack Antonoff.
1. Michael Angarano (2010-2011)
Alia dated Micheal Angarano, an American actor, from January 2010 to November 2011. Before Ali, Micheal was in relation with Kristen Stewart and currently is dating Juno Temple since 2012. He was lastly seen in the movie The Stanford Prison Experiment in 2015.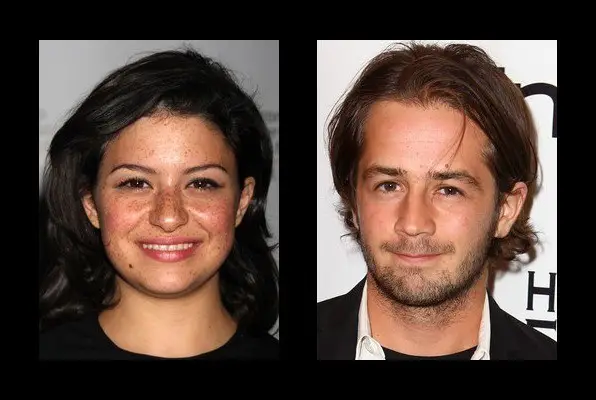 Caption: Alia Shawkat and ex-boyfriend Micheal Angarano.
Source: famousfix.com
2. Jack Antonoff (2009-2010)
Alia and Jack Antonoff, an American singer and songwriter, stayed in a relation from 2009 to January 2010. Jack is currently dating Lena Dunham since 2012. He recently wrote the song titled "Dope" for Fifth Harmony.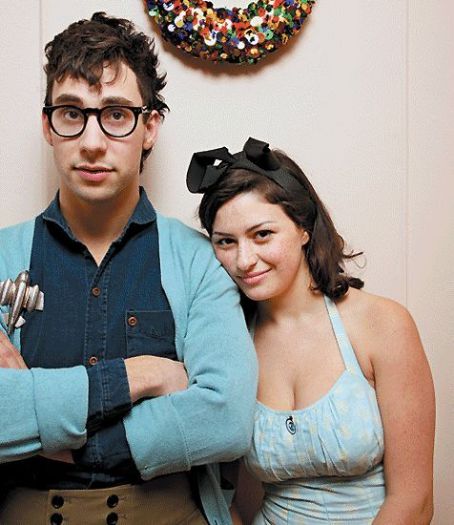 Caption: Alia Shawkat with ex- boyfriend Jack Antonoff.
Source: whosdatedwhom.com
Is Alia Shawkat a Lesbian/Gay?
Alia is gorgeous and single who hasn't dated anyone since 2011. Moreover, her graceful portraying of a gay character in "Broad City" also led audience suspect about her sexual orientation.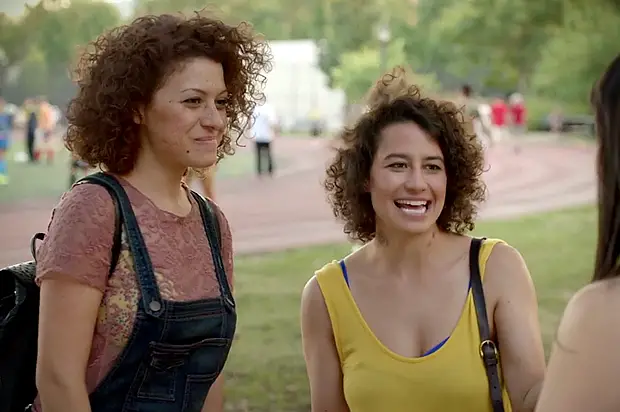 Caption: Alia Shawkat and IIana Glazer in TV series "Broad City" in 2015.
Source: salon.com
Similarly, the enthusiasm with which she explained about the kisses with Ilana Grazer in the movie, in an interview with Salon in March 2015 also made everyone doubtful about her sexuality. She said,
"It was one of the best makeout scenes that I've had, in real life and on camera. It was great. Kissing girls is nice because girls don't get weird before, not that all guys do but it's usually a thing. We were just giggling each time and we didn't get awkward or shy. It was really fun, she's a great kisser."
Alia Shawkat's Short Bio:
Born on April 1989, Alia Shawkat is a daughter of actor Tony Shawkat. She was raised in nearby Palm Springs. She started her acting career with the movie Three Kings in 1999.
She has featured in other films like Deck the Halls (2006), Amreeka (2009), The Oranges (2011), the Brass Teapot (2012), Life After Beth (2014) and Green Room (2015). She was recently seen in movie Paint It Black in 2016.
Similarly, she appeared in one episode of television series Portlandia and Animals in 2016. She received Young Artist Award in 2005 as Best supporting actress.