Entertainment
Actress And TV Reporter Jill Nicolini And Her Baby Boy: Is She Married? Know About Her Husband, Boyfriend?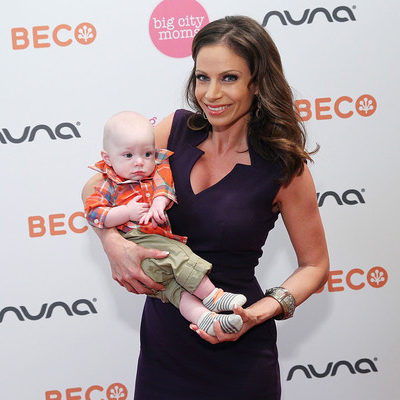 Gossip is something we can't resist and when it comes to our favorite celebrity gossip how we can stop reading right?
Today on our hit list, we have a triple threat making her way. A TV reporter, an actress and a model, Jill Marie Nicolini is currently a traffic reporter on CBS News This Morning on WCBS-TV.
Jill's Married Life, Husband, and Son:
A mother to a son, Jill has been linked up with few men before. Her relationship with American talk radio broadcaster Anthony Cumia was very public and controversial. Anthony was apparently caught cheating on Jill with a hot young blond. The couple dated until August of 2008.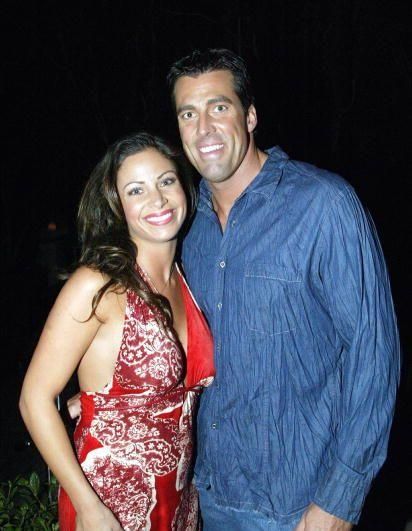 Caption: Jill Nicolini and Fred Khalilian.
Source: whodatedwho.com
After that, she was dating Hedge-Fund Manager Joseph Di Virgilio. And currently, judging by her Twitter post, she might be dating freestyle skier Peter Kachadurian.

On October 2014, Jill announced via Facebook, that she was pregnant and soon after she gave birth to her only son, Austin Thomas. 
Jill, now 38 has never been married and doesn't have a husband till date, though there were rumors that she was engaged to her former boyfriend, Anthony. She even participated in a Fox reality TV show "Married by America" in 2003 and was the winner, but unfortunately, she never got married.
All in all, she has a wonderful life working as a traffic reporter and taking care of her son. We wish you a happy life, Jill. 
Jill and Anthony's Feud
In 2008, it was revealed that Jill caught Anthony cheating on her with a 20-year-old blonde which led to their breakup. This lead to a major controversy on both sides. 
On Jill's side, she talked about she caught the girl together with Anthony and took his Escalade after storming out. Coincidentally, the Escalade had contents belonging to both the girl and Anthony which Jill willfully burned. The content included a laptop as well which revealed that the girl was part of an adult site.
Anthony was put on major blast by media for his action but it wasn't until he came out honestly over the interaction that the eyes of the public turned to the other side.
On a podcast on Anthony's show 'Opie and Anthony' Antony talks about the whole ordeal and how it truly went. He admitted to cheating on Jill and responded to the media on his accusations. He talked about how Jill kept important facts hidden from the media and how the content that she burned included the girl's Birth Certificate as well as her father's ashes.
The talk then devolves eventually into Anthony revealing some juicy secrets about Jill.
Ant admitted that Jill had not only breast implants but also hinted that Jill also went through a Botox treatment on her face as well as a Liposuction on her buttocks. Surprisingly, Anthony also talked about how Jill took pills that keeps fat from digesting which causes 'leaking' problems in bed.
Jill's Short Career and Short Bio:
Jill, a former Miss Long Island, once posed nude for Playboy magazine's "College Girls Special Edition" in 2001, which lead to her forfeiting the title.
Apart from being a journalist and a model she is also an actress. She has worked in movies like Annie (2014), Zizi and Honeyboy (2015) and Heart and Soul (2010). She also featured in TV shows like HBO's Sex and The City and Law and Order.
She was born on January 10, 1978, in Farmingville, New York. Nicolini graduated high school from Sachem South High School.
She got her Bachelor's degree from New York Institute of Technology, in Communication Arts. Currently, she works for WCBS-TV, as a traffic reporter for the CBS 2 News.