Entertainment
All's Well That Ends Well! Actress Annalynne McCord Is Officially Dating Her Long-Split Boyfriend!
With that smooth yet curly hair, AnnaLynne McCord looks stunning and such a beautiful girl is unlikely to stay single and to no surprise, she is back with her boyfriend with whom, she split long ago. Now, the curiosity remains that what exactly made her reconcile with her boyfriend and how lucky the guy is for having a second chance with this beauty. Let's look out for it.
Remember Dominic Purcell from prison break? Yes, he is lucky with who AnnaLynne got back after years of splitting. You sure are right that Dominic was known as her best friend, well, it seems that the best of their friendship turned to be more beautiful as the couple started dating as boyfriend and girlfriend from 2011.
Talking about their split, the couple walked their separate ways in 2014, three years after they started dating. The reconciliation started as being a friend when Dominic was diagnosed with a skin cancer in 2015 but it soon again turned romantic. In a podcast with Theo Von & Matthew Cole Weiss, she revealed,
'I'm very happy, I have my best friend back, so it's cool.'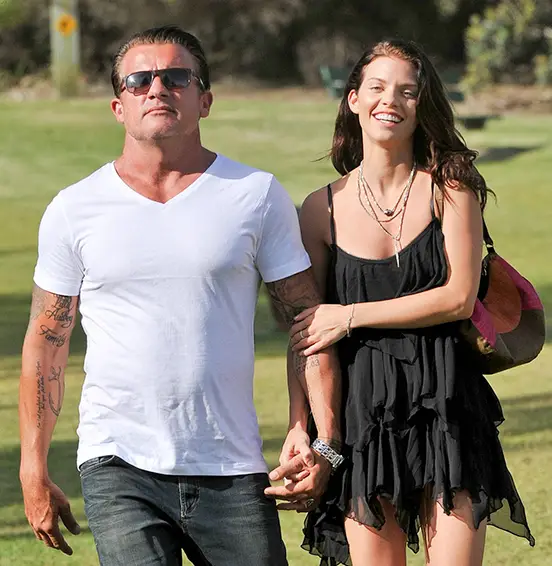 Caption: AnnaLynne McCord with boyfriend, Dominic Purcell in 2014.
After being friends again to support Dominic in his rough times, she decided to help him with his doctor appointments and started taking him there. She said,
'I came back into his life as his friend, and I took him to his doctor's appointments. I was there with him because whether or not he knew it, I love him.'
Dominic who has some trust issues when it comes to women as his previous wife Rebecca Williamson with whom he had 4 children took advantage of him. While AnnaLynne was helping him with everything, he asked her,
"You really love me, don't you?"
which had her being like,
"Oh my God. Are you kidding me? Are you kidding me? After all this time, you still don't know that? I gave up all my 20s for you!"
Too Soon To Get Married?
Even if the couple has reconciled, they are pretty far away from ringing the wedding bells as AnnaLynne, 29, has thought getting married is a thing in far future and that everyone is walking down the aisle. She does not want to rush into it and that is the reason why she is holding it off. She even stated,
"Everybody else is doing it. I got to go against the grain. So I'm holding off."
AnnaLynne With no Makeup Look!
It seems alright to hold off marriage for a little longer because it is sure that AnnaLynne will have husband who will be satisfied with her looks because we all know that celebrities are often under heavy makeup but AnnaLynne does not seem to have problem with it as she shared a picture with no makeup on and she still looked beautiful while she embraced her flaws with the whole world.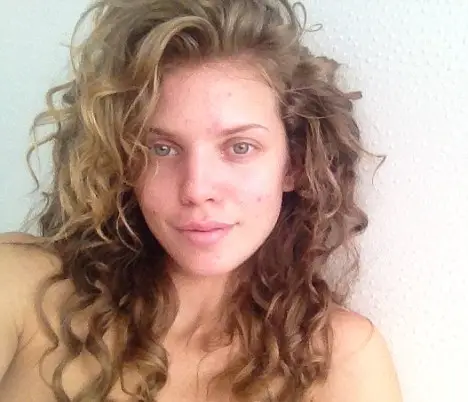 Caption: AnnaLynne posts picture with no makeup in 2012
Photo Credit: dailymail.co.uk (2)
Recently AnnaLynne McCord has been working on various TV series and other movies and projects like,White Lung: Below, Amerigeddon, Beauty and the Beast, The Night Shift, Secrets and Lies, and all are in 2016. She also has one in pre-production projects Breaking Evil, two post-production, First We Take Brooklyn and 68 Kills which are due for 2016