Entertainment
Exclusive! Actress Carrie Fisher Reveals About Her Secret Affair After Almost 4 Decades!
The 60-year-old writer, screenwriter, and actor Carrie Fisher was known as Princess Leia in the legendary trilogy "Star Wars" finally admits and decides to go public telling the world her secret affair during the filming scenes with Harrison Ford, 74, who played the infamous Hans Solo in the movie. Ford being unresponsive towards comments and denying any affairs with Fisher when they were working together.
Furthermore, she also reveals that she is releasing a book on their classic romances of forbidden desires with one another, The Princess Diarist which that has their journey from the set and more together which releases on the 22nd November
Why After Four Decades?
Because Harrison is so private about his personal life and guards it heavily and away from the media plus Ford is also father and grandfather has a total of 5 children at the moment and is married to Calista Flockhart since 2010. Fisher can only respect his wishes for a more modern lifestyle, not in view of the public but soon after 40 years of secrecy, she spilled the beans in 17th of November 2016 saying.
"Harrison's very private, but I think I waited an appropriate amount of time," she told People. "How much longer could I wait?"

"I didn't say anything to anybody for years but it's not like anyone's deeply affected by it anymore"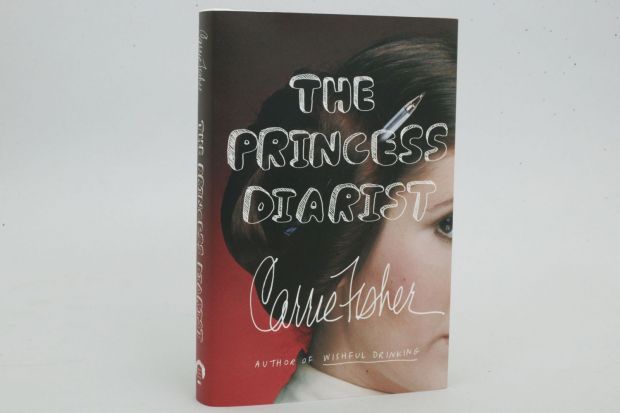 Caption: Fisher's book releasing on 22nd November of this year entitling "The Princess Diarist."
Photo Credits : people.com
Princess Leia & Hans Solo, What's the story?
Carrie Fisher, who played a significant role in the movie "Star Wars" back in 1997-1983 and the most current in 2015. Admitted having an affair with Harrison Ford, on November 17th, 2016.Ford was 33, a husband married to Mary Marquardt at the time and father of two.Fisher was 19.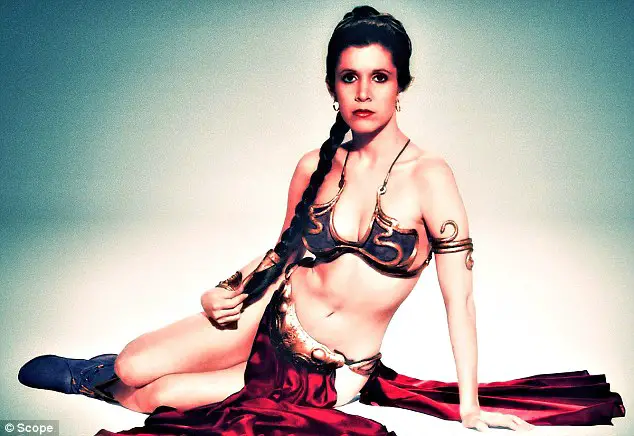 Caption: Carrie Fisher as Princess Leia in 1983.
Photo credits: dailymail.co.uk
She admits that both had an on and off secret relationship during the making of the movie. The first night they spent time together was, in 1976 as she remembers, after Star Wars' director George Lucas's birthday. She was too liquored up and afterward, Ford offered her to drive her home. Although he was married at the time, they ended up in bed together.
Fisher was wrecked self-doubt the next morning, and she said
'I looked over at Harrison. A hero's face — a few strands of hair fell over his noble, slightly furrowed brow,' she writes. 'How could you ask such a shining specimen of a man to be satisfied with the likes of me?'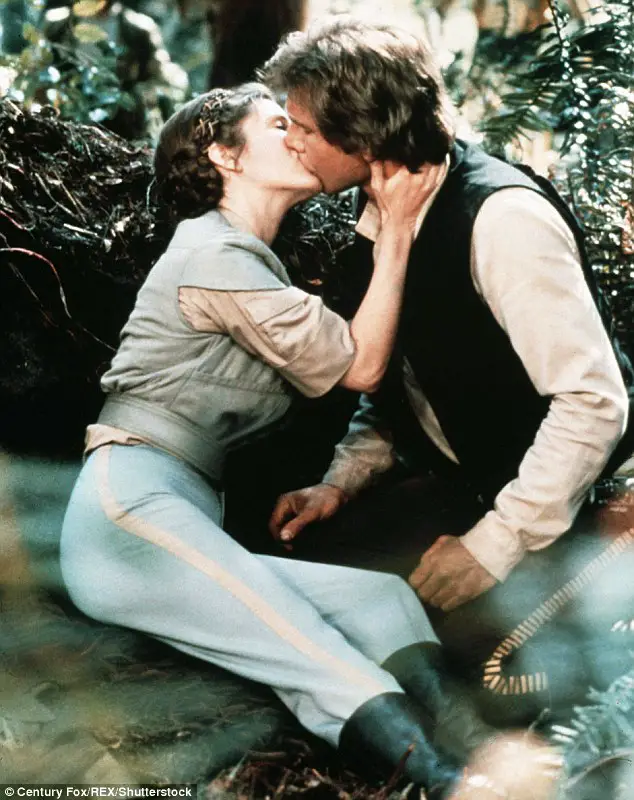 Caption: The two actors during a kissing scene in Star Wars,1983.
Photo credits: dailymail.co.uk
She continued:
"I was so inexperienced, but I trusted something about him, he was kind."
Mark Hamill, playing Luke Skywalker in the trilogy worked alongside the two workers almost found out their affair when Hamill came by Ford's flat unexpectedly. Whether the fellow actor had lost his "Jedi Mind powers" or chose to keep it discreet is still a mystery.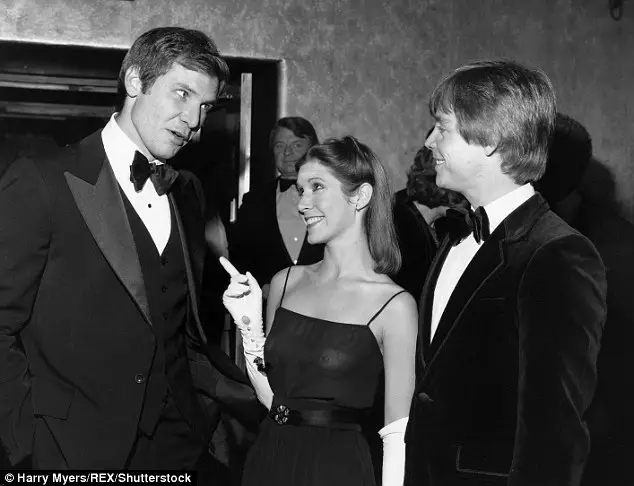 Caption: The 3 actors in a party back in 1980.
Photo credits: dailymail.co.uk
However, the "Very long one night stand" as Fisher puts it, was forced to a halt when Ford said
"We're engaged."
In disbelief at the time she did not believe in it, but over the years she was happy she did not start dating Ford. In her words, she put it as.
"I was relieved that it ended. I didn't approve of myself.
The only comment Harrison Ford responded as fisher looked over the crowd whilst being interviewed was one of Ford's classic musky words "Lawyer!"