Entertainment
Actress Jessica Marias: Split with Boyfriend of 6 Years, United with Partner Because of Daughter?
Jessica Marais has been a well-known Australian actress even in Hollywood. Did you know that she is a mother who is not yet married? Understand the relationship between Jessica and her former boyfriend, who is the father of their daughter.
Jessica Marais was just starting her career through the Australian comedy drama series, 'Packed to the Rafters' when she met her future husband for the first time. Stewart had grabbed the role of Jake Barton, the lover of Rachel Rafter (portrayed by Marais) in the series.
Their on-screen chemistry soon turned into reality after they started dating in 2009. The couple made their first public appearance at the Logies nomination breakfast in March 2010.
Birth of their Daughter:
A year later, the couple decided to move their relationship forward by popping the question and getting engaged. Almost a year later of the engagement, on November 2011, the couple announced great news that they were expecting a baby child. In May 2012, their daughter Scout was born.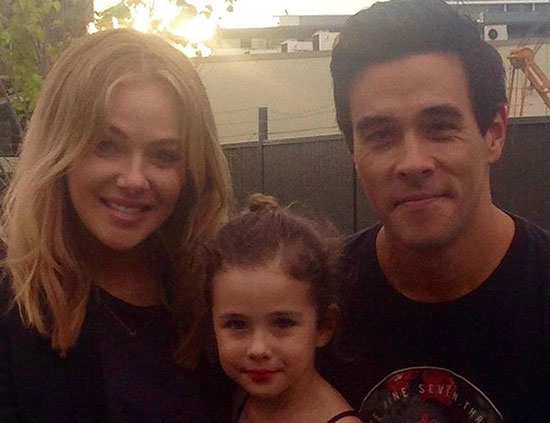 Caption:Jessica and James with daughter Scout
Source: dailymail.co.uk
Together for Their Daughter:
Sadly for the couple, their happiness did not last as they broke off their 5 years long engagement in May 2015. Days later, they cleared the air stating the break-up occurred through mutual consent and not because of any rumored false stories. Furthermore, the couple also revealed to remain as each other's right partner to raise their daughter as co-parents.
Since then, they have successfully come together many times for their daughter. Remember the time Marais came to drop off her daughter Scout to her father when she had to spend most of her time to a new project.
 They had decided to partner up to raise their daughter in May 2016. The couple even came together to celebrate the fourth birthday of Scout. However, this time, things would not go as planned.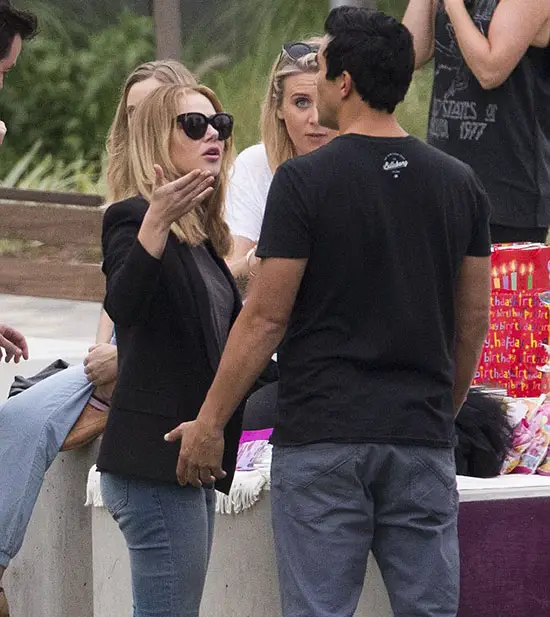 Caption: Jessica and James Stewart appear to be fighting
Source: dailymail.co.uk
They appeared to be fighting, and Marias even looked like she was wiping her tears behind the sunglasses she was wearing. Was quite a Birthday Bash!!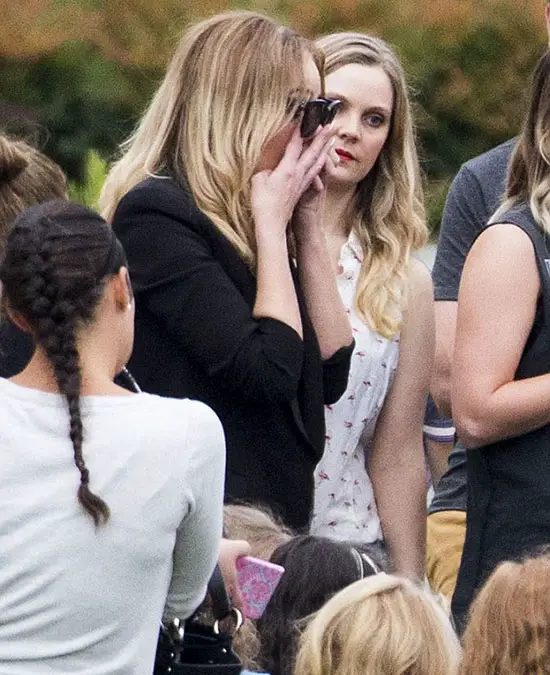 Caption: Jessica Marais wipes away her tears while putting on her sunglasses
Source: dailymail.co.uk
 They must have had a serious fight, but the couple recollected themselves. They put it behind them to indulge in the happiness of their daughter.
Speculated Plastic Surgery and Weight Loss:
Jessica Marias's career is not the only thing that has changed over the years. She has completely transformed her image from a baby-faced babe to a sexy diva. She has been suspected to have gone through plastic surgery, particularly breast implants but no verifiable source has been found.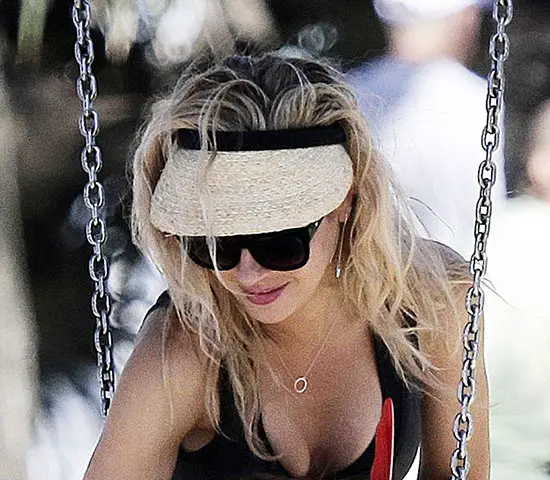 Caption: Jessica Marais in a sports bra with an apparent change in her breasts
Source: dailymail.co.uk
She was also spotted earlier this year on the beach with her daughter. She had then exposed her toned body in a leopard bikini. Her fit body is obviously the result of her weight loss from exercising.
Jessica Maria's Short Bio:
Jessica Maria was born on 29th January 1985 in Johannesburg, South Africa.  She went to the John XXII College for a year and then attended St Hilda's Anglican School and graduated from there in 2002. In 2007, she attended National Institute of Dramatic Art.
Recently on July 31, her kiss with co-star Ian Meadows became a very hot topic. She has been a part of "Love Child (TV Series)" since 2014 and her another TV series "The Wrong Girl" is also under post-production. Recently, she was also seen in a movie "Chasing Satellites."