Entertainment
Actress Joanna Going, Who Got a Divorce From Her Husband in 2012, Revealed How She Struggled With Depression, Bulimia
If you are a fan of American drama television series, "Kingdom", you will certainly know Joanna Going (Christina Kulina). She has been playing the role of a mother who is a former drug addict and prostitute in the television drama series.
Do you know that Going was once a victim of bulimia and depression? Don't you want to know how she battled depression?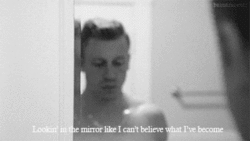 Source: Giphy
The cause of her depression was the divorce with her husband, Dylan Walsh, an American actor. She was married to Dylan back in 2004 but eight years of marriage (2004 – 2012) with Dylan which ended in a divorce took a toll on her life. Suffering from the broken relationship, she became dependent on body endorphins, which began to produce in her body in large amounts as a result of her eating disorders. As she had seen where an addiction could lead people, she chose not to get addicted to other chemical alternatives.
"I've never really been drawn to chemical alternatives. Certainly alcoholism runs in my family, so I've been weary in that way. And I have had people around me struggle with addiction, so I've been kind of that person trying to spearhead the intervention, and things like that."
In a recent interview with Hollywood Reporter, she has admitted to having emotional addictions. She said:
"I have less dangerous addictions. It's more like emotional addictions. I've struggled with depression in my life and sort of the way that the depression itself becomes an addiction. It becomes a comfort to you in a way. As bad as it feels, it's familiar to you. And the depression itself is making you unable to reach out. So, I've definitely experienced that in my life."
Going has a daughter, Stella Haven, who was born in 2003, from Walsh. The mother-daughter even celebrated Christmas together and shared their cute Christmas card on Instagram. Going has not started dating anyone yet. After her divorce, there is no news about her having a boyfriend on Tabloids.
Going, now 54, has seen both heights of success and failure in her life. She was once a lost cause. But she overcame her depression, and she is now using that experience on "Kingdom".
Joanna Going's Bio:
The 54-year-old actress was born in Washington D.C on July 22, 1963. She was raised in Newport, Rhode Island and graduated from Rogers High School in 1981.She also attended American Academy of Dramatic Arts in New York.
She started her career in acting through television show named Search for Tomorrow back in 1951. Some of her notable series include Madman, Kingdom, House of cards, Criminal minds and Good Behaviour. She has been a part of some excellent movies like Home Alone 4, Heaven, Blue Christmas and Save me. She has managed to gain the net worth of $1 million.
The 'Kingdom' actress has an average height of 5 Feet 4 Inches i.e. 163cm and weighs 53 kg i.e 117lbs. Her body measurement is 36-25-35. For a lady who is 54 in age, Joanna is very radiant and beautiful. She is American by nationality and is of Korean-German-Lebanese ethnicity.
You might like her acquainted persona in the series. You can learn from her life experience, don't you think it's remarkable?