Entertainment
Awesome! Beautiful Actress Kate Mulgrew Reunites With Her Daughter Danielle After 22 Years!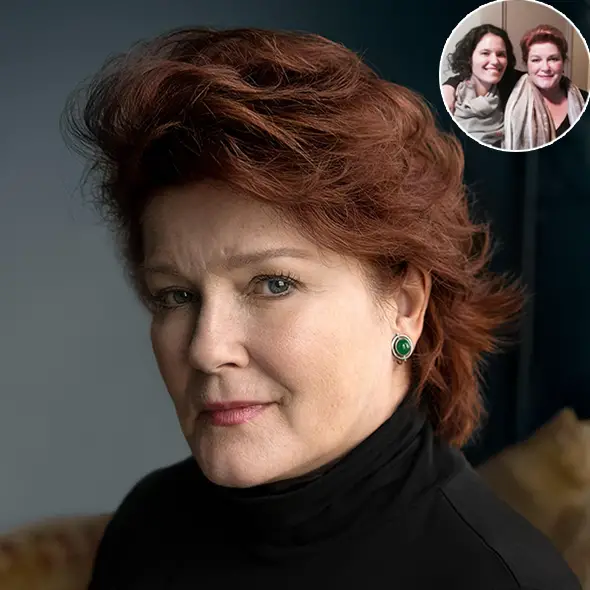 Awesome! Beautiful Actress Kate Mulgrew Reunites With Her Daughter Danielle After 22 Years!
Entertainment
Katherine Kiernan Maria "Kate" Mulgrew is an established name in Hollywood because she has been in the industry for more than four decades. This woman with an immense passion for acting had to give her daughter for adoption when she was very young, but this activity of her caused to be morose in life because she never could forget that child.
She was in constant search of her daughter and finally the search is over now as the mother has reunited with the daughter after 22 years. Here is more on why she had to give up her daughter the way back and how they become successful in reuniting after a long time. Every coin has two sides. Here we have tried to cover the story from the mother and daughter.
Kate's side of the story:
Kate was only 18 when she left her large Catholic family in Iowa to study acting in New York. There she got to play Mary Ryan on the show "Ryan's Hope" which was a very hit show of that time. Then Kate found out being pregnant. At that point, she was all alone in New York. The father of the baby suggested abortion and Kate's mother was also not able to help her physically and mentally.
So though she was determined to keep the baby, she gave the baby to adoption. The renunciation of a daughter was not a simple thing for her. Shortly after adoption, she regretted the decision and desperately began searching for her. She even hired a private investigator for this.She retells this thing in many of her interviews.
She made appeals to the nuns of Catholic Home Bureau continuously. Finally, it was with the help of nuns that she got to be connected with her daughter. She was on the set of Star Trek: Voyager when her daughter Danielle called her.  Here is what Kate has got to say in aarp.org about this reunion.
"My daughter's capacity for forgiveness is something I have never seen before in my life. That sense of it was excruciating in her life. There is not enough time to make up for it, only enough time to love. We cried a lot. All we can do is move forward. So we do.  When I told her I was writing a memoir that would include her, she was thrilled."
Caption: Kate Mulgrew Discusses Reconnecting with the Daughter she gave up for Adoption
At present Danielle and Kate meet regularly, and they have grown very close to each other.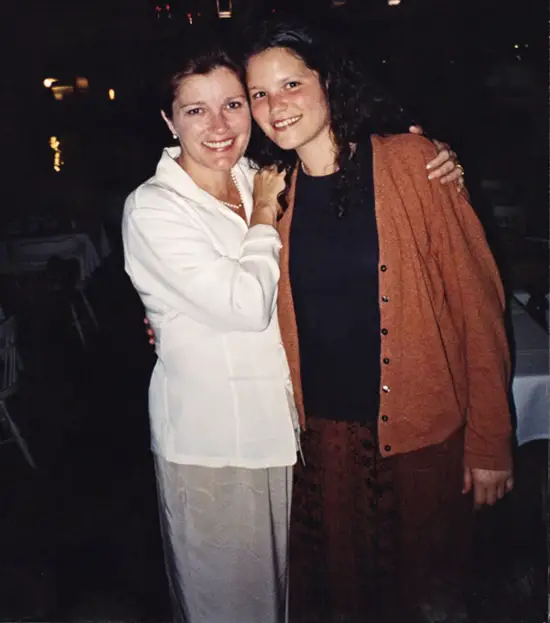 Caption: Kate and Danielle enjoying their time together after the reunion.
Photo Credit: thedianerehmshow.org
Danielle's side of the Story as well:
When she heard from her mother for the first time, she didn't eat for four days. It felt to her as though her world had shrunk into a tunnel. But she's also very glad to meet her birth mother finally.She says to the People,
"She really wanted to be a part of my life, which I wasn't expecting. But I was open to it. Now, we have a very good relationship, a very good connection."
A Better insight of Kate as well as Net Worth:
Kate is a strong opponent of abortion and capital punishment. She has got many awards till date. Such a talented actress has the net worth of $8 million dollars. She was married to Robert H. Egan in 1982. From this husband she has got two children but the couple divorced in 1993. She again married Tim Hagan, but they are also separated now.