Entertainment
Adam Rothenberg's Potential Wife "Terrible At Romance" But Getting Married Has High Chance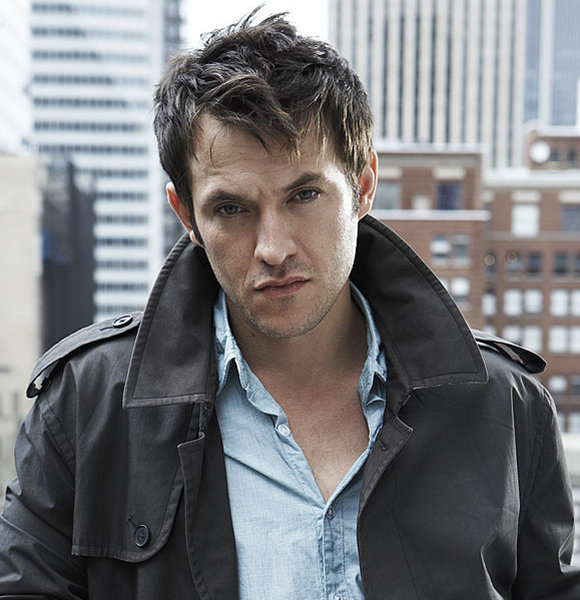 Adam Rothenberg is known for portraying the role of "Captain Homer Jackson" in the series Ripper Street since 2012.
Thanks to the series, Adam has not only brought home huge fame but also kickstarted his dating life. 
Well, the actor has been nourishing his dating life, sparked at the sets of the series, Ripper Street and it can be relationship goals for many. The pair has marked more-than-a-decade-long dating life, where Adam's girlfriend also claimed that she is terrible in making love.
Don't you want to embark on Adam Rothenberg's love life? Keep on scrolling for the whole story!
Dating Goes Ups And Down!
American actor Adam Rothenberg, who stands at the height of 1.8 m, has been dating his Ripper Street co-star Charlene McKenna since 2013. They met on the set of period drama, Ripper Street and have been inseparable since then.
Adam portrayed the role of "Captain Homer Jackson"  where the Irish actress played former prostitute "Rose Erskine" in the drama mystery series. 
Adam's girlfriend actress revealed in an interview with independent.ie in February 2016 quoting her longtime boyfriend as the "smartest" and "talented" man. She stated:
"We fell in love working together. Adam is just one of the smartest and most talented people I have ever met, and he's an amazing anchor for this acting world we're in. "
Well, the eight years age difference does not seem any problem to the 34 years old actress. She further revealed:
"He's older than me so that's very grounding because he has no interest in the hype, as he has kind of been there and done that. I often think he would make a wonderful psychologist, as we have really good in-depth chats and he's a very good person."
They spend most of their holidays together, free from their busy schedule, In 2016, the thespians stepped out for a romantic walk in Dublin.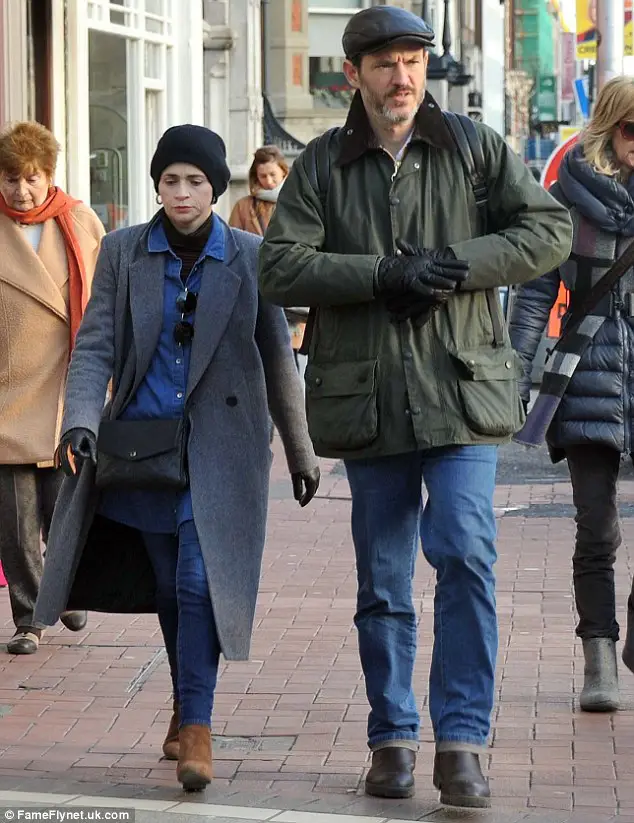 Adam Rothenberg and Charlene McKenna strolling on the street of Dublin in 2016 (Photo: dailymail.co.uk)
Due to their busy schedule, they have spent a lot of time apart. When the couple first met, they used to be together all the time and then,  
"Obviously we're together when we both do Ripper Street, but there's a lot of long-distance and maybe that's what gives us longevity." 
Their relationship has blossomed under many thrones. Like ordinary people, they too have many ups and downs in their relationship but still, they are shining together.
"The situation is totally not perfect and it's up and down and all around at times, but I have gotten very used to having a relationship with my phone, as the various people I love are inside it."
The couple has already spent half a decade dating each other and are still going strong.
High Chance Of Getting Married; Girlfriend Is "Terrible At Love"
The longtime couple began co-habiting in New York in 2014, which may be hinting towards the duo getting married.  The actress thinks that she is "terrible at love," and still in allusion about getting married. She exclaimed:
"I don't know about marriage, but I do want kids one day and all the 'normal' stuff. I've also learned that you never stop learning with love, and you learn so much about yourself because of it."
Well, Adam Rothenberg's girlfriend clearly shut the many doors questioning about their marriage. It seems the marriage is not on their cards now and is not ready to be his wife but they might be hovering to increase their family. And the couple might be more concerned about their career. 
Well, the couple actors, who have kept their net worth a secret, may set a new height in their career's success through their hard work.