Entertainment
Adam Saleh On Family: Son's Mom Isn't His Wife - Who Is Then?
Adam Saleh, the Muslim-American model and YouTube star, who runs a self-titled channel and YouTube vlog with over 5 million total subscribers, had some family secrets of his own.
Adam had his family secrets hiding it under the veil from his followers but later opened up about it.  
 Adam Saleh's Family Secrets 
The YouTube celeb revealed a family secret to his audience about two years ago. 
In March 2016, Adam revealed the secret through his Youtube video for the first time. In the video, Adam divulged Mohsin, who he used to call his nephew, as his son.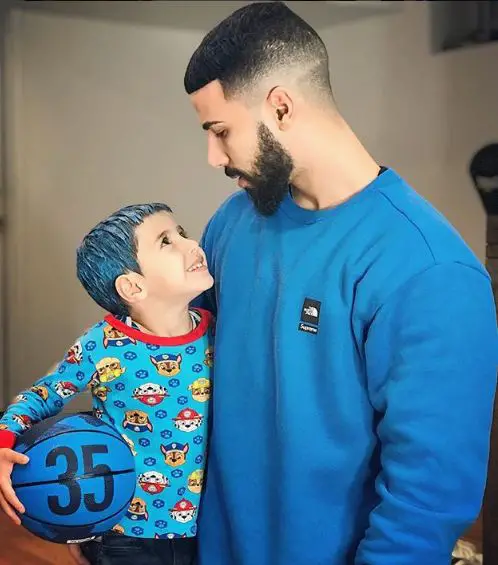 Adam Saleh blessed with the duty of fatherhood, son Mohsin Saleh (Photo: Adam Saleh's Instagram)
Previously, Adam had introduced Mohsin to his fans as his nephew, but as it turned out, Mohsin called Adam 'Baba' in the video.
Likewise, in the video, he also talked about his relationship with Mohsin's mom, whom he hadn't got married and surely isn't his wife. He further disclosed that he was no longer in a relationship with the mother of his kid.  
Moreover, he also stated that he was sharing a good relationship with the mother of his child. He also added that the two did not end on a bad note and still share a good friendship.  
Who is Moshin's Mom?
Talking about Mohsin's mother, her identity was still a mystery to the followers of Adam until 2016.
Back on 30 March 2016, Adam posted a video to finally reveal Mohsin's mother, but it turned out she was not ready for the publicity; she denied revealing herself in front of his millions of followers.
At the end of the video, Adam was supposed to reveal his the identity of the mother of his child, but the video came with a twist where the face of Mohsin's mother was blurred. 
However, Adam did apologize to his fans. He also promised to clear the confusion when Mohsin's mother finally gets ready to come out in public. 
Well, Adam, who does not share any romantic relationship with Mohsin's mom, is all set to get married. Back in March of 2017, he posted a video announcing his arranged marriage which surely has silenced all his gay rumors. One of his videos also revealed him buying a ring for his fiancee in April of 2017.
But Adam, with his prankster image, has surely raised trust issues among his viewers as it seems that there has not been any news of his marriage since then.   
Adam Saleh's Bio
Adam Saleh, one of the well-known Youtube prankster, was born on 4 June 1993 in Brooklyn, New York. He was a criminal justice student who had the intention of becoming a lawyer, but instead, he ended up earning a name for himself through social media. 
Adam, who stands at the height of 5 feet 7 inches, stepped into the world of YouTube on 31 December 2011. In the beginning, Adam started making videos along with his friends, Sheikh Akbar and Abdullah Ghuman and they named the channel, 'TrueStoryASA.'
After some time, Adam and Sheikh became part of another channel called, '3MH'. After trying his hands at collaborative channels, Adam decided to start working as a single YouTuber and soon started gaining success.
He began his channel back on 28 July 2012, and since then, he has gained himself 3.8 million subscribers along with 1,062,626,626 views.  
In a nutshell, Adam enjoys his net worth of $2.5 million, has about 409 thousand followers Twitter, over nine lakhs on Facebook and a whopping 1.4 million on Instagram. That's quite a figure you should be proud of!