Entertainment
Adina Porter Talks About Husband; Got Her Children From Married Life Or A Previous Boyfriend?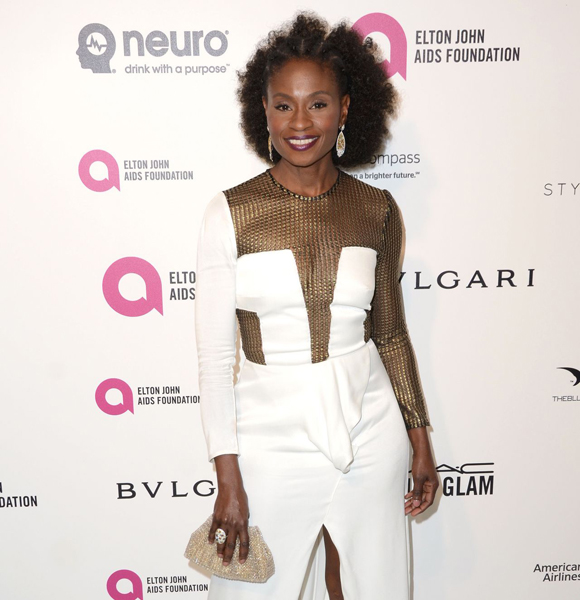 An Obie Award-winning actress Adina Elizabeth Porter is a known face due to her widely acclaimed for her characters in different movies and televisions. Along with her professional life, she is also very much outspoken about her personal life.
The actress is a single mother of two children, and also she is twice wedded. But with who does she shares her children? Let's shed some light on her personal life more along with some information about her working lives in our story today.
Mother of two; with whom she shares?
Talented actress Adina Porter is recognized for her work in over a dozen films and many TV series. She is one of those fantastic actors who's been popping up with rapidly increasing frequency on the TV shows since two decades.
Along with her working lives, the 46 years old has been able to maintain her family which includes two other members. She has two children, son Jack Porter Madison and daughter Jourdan Madison. But with whom she shares her children? Is she married woman?
Well! Adrina Porter was married twice in the past. This True Blood star was previously married to David Raymond Hecht, a writer and sculptor on August 1992. The ceremony took place at the couple's home in Brooklyn in front of friends and family. The most highlighted part of the ceremony was the performance of African Methodist Episcopal ceremony by the bride's cousin.
But the couple divorced without revealing any particular reason.
Moving on from David, Adrina Porter married Larry Earl Madison Jr, with whom she had her plans of working out for adoption.
You heard it right. The dynamic actress made her family through adoption.In an interview back in 2013, she divulged,
"I built my family through adoption — both of my children."
Giving further details of the adoption, she shared,
"She took my hand, this is a woman I had never met before, and we went into the birthing room. She and I held hands behind the birth mother's head and we all breathed and helped push Jack out into the world, and I got to hold him first. And that's how my baby boy came into the world."
But sadly her husband passed away in 2013 due to a heart attack. The sudden death of husband left her solely, and now the widowed mother is raising her two children as a single mom.

Dating anyone or single?
Years after the passing of the second husband has she been back into dating runway? Does she have a boyfriend? That is a question on which many have got their eyes on, but according to sources she is not dating anyone and is just busy with the hectic schedule of her work and family.
Born on Mar 13, 1971, Adina Porter started her career in the theater, appearing in off-Broadway plays and regional theater. She did her television in 1990 in the crime series "Law & Order, " and her first film role was Swoon (1992).
Moreover, Adrina Porter worked in various series and films which includes her performance in The Peacemaker (1997), Body Shots (1999), The Fluffer (2001), Pipe Dream (2002), New York Undercover (1994), Judging Amy (2000), Any Day Now (2000) and The Guardian (2002). She got her breakout role as Lettie Mae Thornton in CW's drama "True Blood" in 2008-2014.
Caption: Adina Porter at the premiere of True Blood season 7. (Published on Jun 18, 2014)
All her work in different movies and television has helped a lot to build up her net worth, which dwells around $2 million.