Entertainment
Is Adrian Grenier Still Dating Or Already Married? No More Piling Names On Girlfriend List?
Adrian Grenier is a ladies', man. He has made quite the name for himself dating several gorgeous women in his life. The list just goes on and on, and people wonder if Adrian is ever going to stop and get settled with his wife? So today, we address his dating history and also find out if he is married and has a wife in his life.
The Long List of Girlfriend In Adrian's Life: Dating History!
He surely has put those good looks to good effect as he is often termed a ladies man.
He is often seen and spotted with several gorgeous women, and one of them was the ever so beautiful Aussie Victoria' Secret model, Sarah Stephens. Sarah and Adrian were famously spotted together back in 2015 in New York, and that led people to speculate whether the two were dating one another.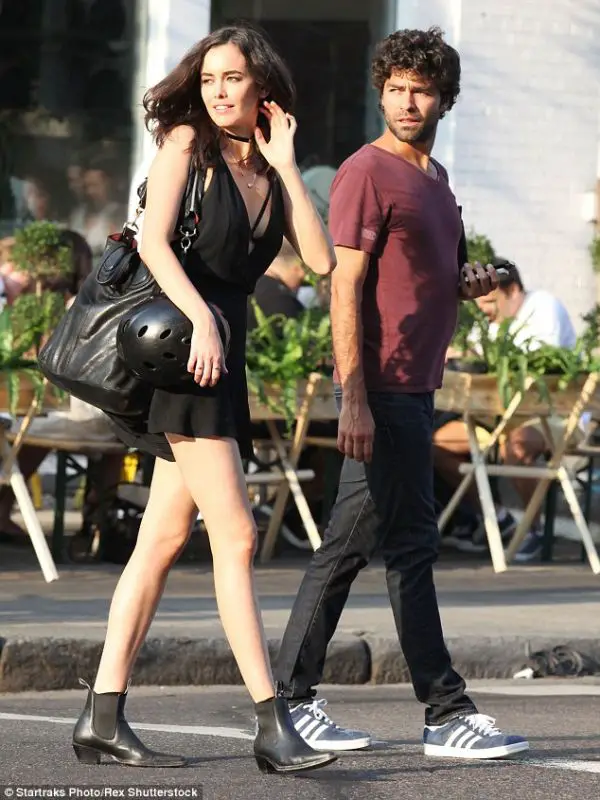 Caption: Adrian and Sarah were spotted together in NY in 2015.
Photo Credit: dailymail.co.uk
Both of them being located together gave birth to the rumors of them dating but they did not address the rumors, and thus, not much can be said about the nature of their bond.
Adrian also dated Emily Cadwell back in 2009 ad broke up in 2013.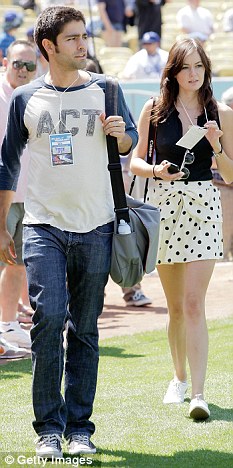 Caption: Adrian and his former girlfriend Emily Cadwell were in a dating relationship.
Photo Credit: dailymail.co.uk
But while he was dating Emily, he was spotted with another hot lady, Courtney Bingham in 2010 when they were leaving Sant Ambroeus restaurant in New York's west village.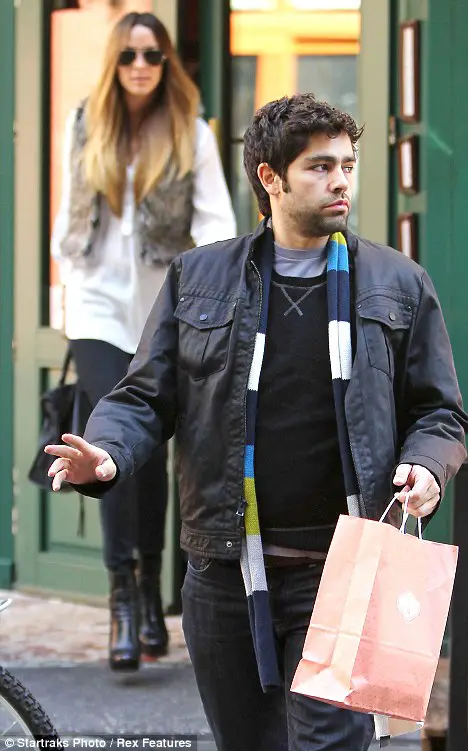 Caption: Was Adrian cheating on Emily as he was spotted leaving Sant Ambroeus restaurant, New York with Courtney in 2013?
Photo Credit: dailymail.com
The incident ignited the rumors of him having a love triangle back then, but those rumors were not addressed at all by the actor. Furthermore, he was also in a relationship with Ashely Greene (2009), Isabel Lucas (2008), Paris Hilton (2007), Melissa Keller (2005-2008) and Melissa Joan Hart (1998-1999). He was also linked with Lindsey Lohan.
Quite the long list right?
But is he married now and has put an end to piling names on the list? Well, he has not been that vocal about getting married and having a wife, and there are no such rumors which suggest that he has a wife in his life and because of that, one might assume that he is still unmarried. Or maybe, he is married and does not want to reveal anything about it.
So let us wait and see if he tells anything regarding his marital status.
Support For Gay Rights And The Famous 9/11 Controversy:
He has been vocal about is his opinions on gay people. He has been somewhat supportive of gay rights, and one instance was seen when he was pleased to hear former President Obama legalized gay marriage.
Finally Obama said it. Gay marriage is the right thing. Now let's move on to important issues that effect us all, i.e. economy & jobs.

— Adrian Grenier (@adriangrenier) May 10, 2012
Moreover, he found himself tangle in an issue once when he posted a controversial picture about the sad 9/11 incident.
The post was later deleted, but he surely grabbed a lot of attention when he posted the picture.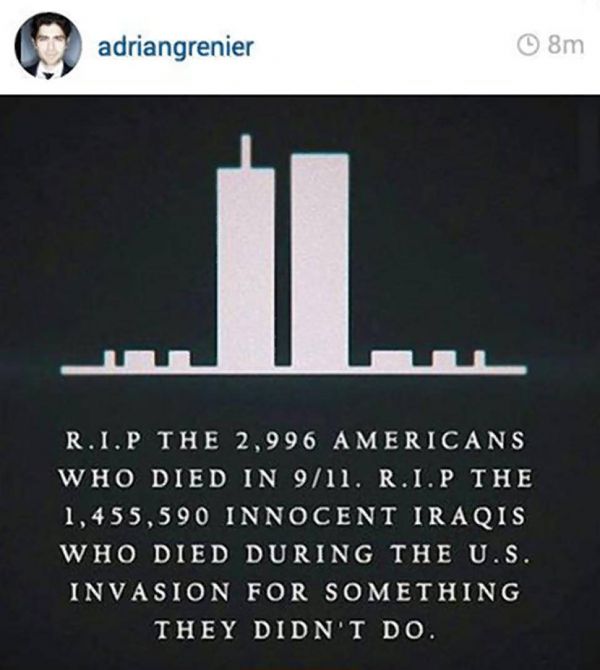 Caption: Adrian's deleted controversial post about 9/11.
Photo Credit: eonline.com
He wrote,
"R.I.P the 2,996 Americans who died in 9/11,"

"R.I.P the 1,455,590 innocent Iraqis who died during the U.S. invasion for something they didn't do."
That sent the social world into a frenzy, and people started bashing him. One commenter said,
"No body likes you, you sick f--k. Get out of America,"

. "Kiss your career goodbye you piece of s—t."
While other person added,
"Disrespectful!! You are a horrible American!!"
So much for not watching your mouth right?