Entertainment
Adrian Pasdar's Wife Files For Divorce! What Will Happen To Children?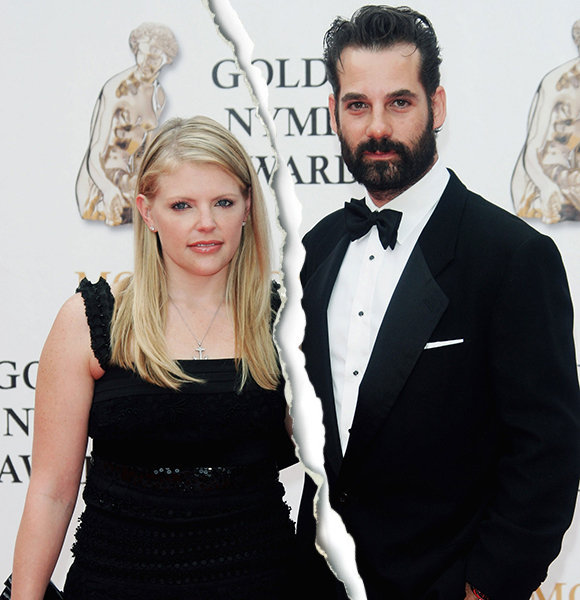 Divorce usually turns messy when children are directly involved. But is this the case with actor Adrian Pasdar and his wife, whose relationship is on its way to the end as well?
Let's take a closer look at the matter for the answer!
Adrian Pasdar's Failed Married Life!
The Heroes star, Adrian Pasdar and his wife, the Dixie Chicks' lead singer Natalie Maines, were married for seventeen long years until last year. Adrian's wife filed the divorce petition back on July 3rd, 2017, stating the reason for separation to be irreconcilable differences.
Natalie later opted not to speak or reveal the reason for her split with her partner. Her representative also refused to comment on their divorce issue saying that their split was "a private family matter." Adrian too kept his lip tight and let no word out for clarifying the cause of the divorce. However, as per TMZ's source, the divorce was amicable.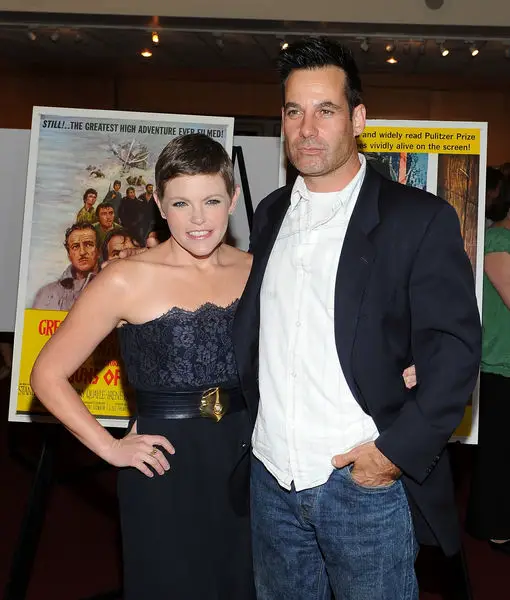 Caption: Natalie Maines and Adrian Pasdar at AMPAS Samuel Goldwyn Theater in Beverly Hills, California on April 28, 2011.
Photo Credit: extratv
Moreover, the former couples, who are parents to their sixteen-year-old Jackson Slade and thirteen years old Beckett Finn, is seeking for the joint custody of their children; so, the boys are now to live under their parents' sole physical and legal care.
Sources claim that Natalie had previously requested that neither of the partners ought to pay support for their children, but later, they stated that Adrian Pasdar was the one to request the court to provide him financial support from Natalie.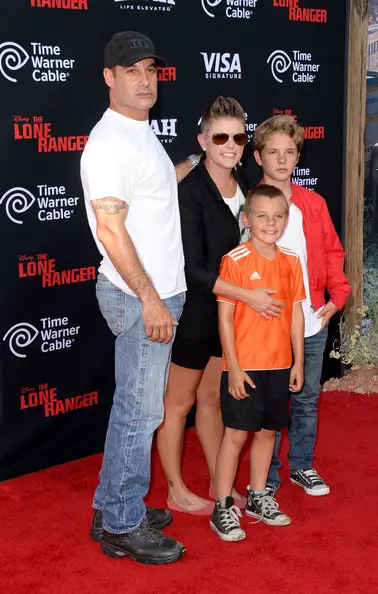 Caption:  Natalie Maines and Adrian Pasdar along with their sons attended the premiere of "The Lone Ranger" in Los Angeles on June 22, 2013.
Photo Credit: zimbio.com
The estranged partners first met at Adrian's best friend Charlie Robison's marriage ceremony in May 1999. Adrian attended the wedding as a groomsman while Natalie was a bridesmaid for the bride, Emily Erwin.
After the ceremony, Adrian and Natalie started dating, and on June 24, 2000, Adrian turned his then-girlfriend into his wife by getting married in Las Vegas's Little White Wedding Chapel. Over the years, both Adrian and Natalie successfully kept their personal life private.
The duo welcomed their first son Jackson Slade Pasdar back on 15 March 2001. Three years later, the pair became parents, again, with the arrival of their son Beckett Finn Pasdar on July 14, 2004. Adrian gave a little insight into his family life in an interview, where he stated, 
 It's a little different than I think your average couple, but still the same things you have to deal with like raising two children and getting them to school on time and homework and dinner. It's the same and it's not quite as abstract when you're inside it. From the outside it looks like it must be fantastic and really wonderful and it is, but it's certainly not as laden with all that excitement. It's not humdrum by any means–it's just an average family just making their way.
However, the couple couldn't work on their bond to save their marriage. Their wedlock didn't help Adrian to have a family, but still, it has helped Adrian fend away the common accusations of being called gay when one is not found in a relationship. 
Think we're missing something? Do let us know in the comment section below!