Entertainment
Adriana de Moura Faked Getting Married! 2013 Wedding With Husband, Divorced?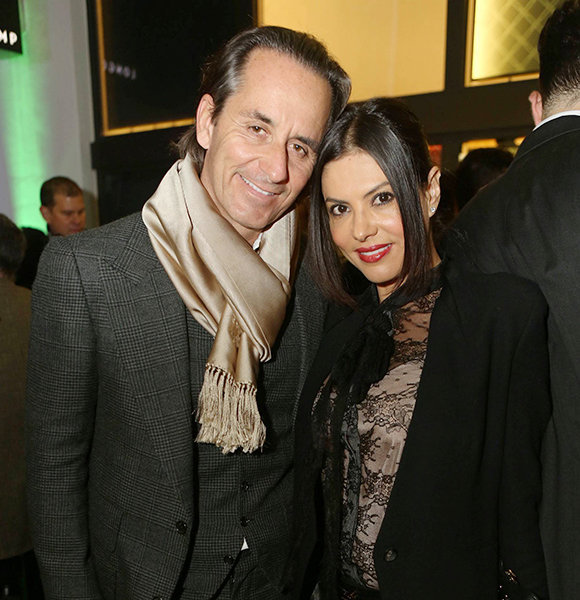 Brazilian model Adriana de Moura came into the limelight after her appearance in the famous American reality television series, The Real Housewives of Miami.
Adriana officially tied the knot in 2013, but it was later revealed that she was previously married. 
Married Life, Cheating Husband 
Adriana de Moura, who is 52 years of age, was married to Robert Sidi, an executive of a major corporation. They went through a divorce in 2006. Adriana and Robert have a grown-up son named Alex.  
In the 2011 premiere episode of RHOM, the reality star talked about her divorce with Robert.
During the episode, Adriana said that she found about Robert's extra-marital affair through a phone call by a 17-year-old girl, who said that Robert had married her and had a three-month-old baby with her.
Lavish Wedding, Excited Bride
Later, on 17 May 2013, Adriana, who is also an actress, legally tied the knot with her fiance, Frederic Marq, a French-born entrepreneur at the Coral Gables Congregational Church located in Miami.
Adriana's closest family and friends were invited to the lavish wedding ceremony where her RHOM co-stars Lisa Hochstein, Alexia Echevarria, and Marysol Patton served as the bridesmaids.
The pretty model appeared wearing a grey rhinestone-embroidered one-sleeve princess gown with a tulle skirt, but her voguish wedding dress made physical trouble fitting into the marital mobile.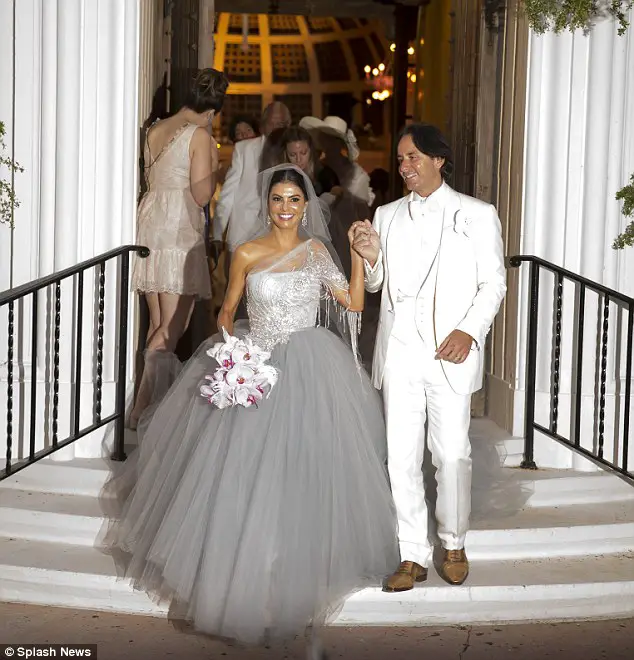 Adriana de Moura and her husband, Frederic Marq at their wedding ceremony in 2013. (Photo: Dailymail)
Moura, who possesses a net worth of $10 Million, was seen contented walking down the aisle with her husband, who enjoys a net worth of $15 million.
Speaking with the Life and Style magazine after the wedding, the brunette of Brazilian ethnicity expressed her wedding excitement, stating,
I'm excited and overwhelmed!
Further, she added,
There were butterflies in my stomach but I finally had my dream wedding with my French amour de ma vie!
Her wedding was aired during the third season of RHOM in 2013.
Fake TV Wedding?
However, the wedding was a for-TV wedding given Adriana had already married Frederic five years ago.
In the series premiere on 7 August 2013, it was revealed that she got legally married to Frederic in 2008.
When her castmate Joanna Krupa insisted that Adriana tried to make herself look good concealing her marriage for the show's storyline, Adriana had to disclose about her previous wedding with Frederic.
Adriana, who has also appeared in 2018 movie Apollyon, talked to In Touch magazine regarding the reason behind the secret marriage with Frederic that took place five years ago. 
During the interview, she stated that her son, Alex allegedly requested her not to get married due to which she didn't disclose about her marriage with Frederic.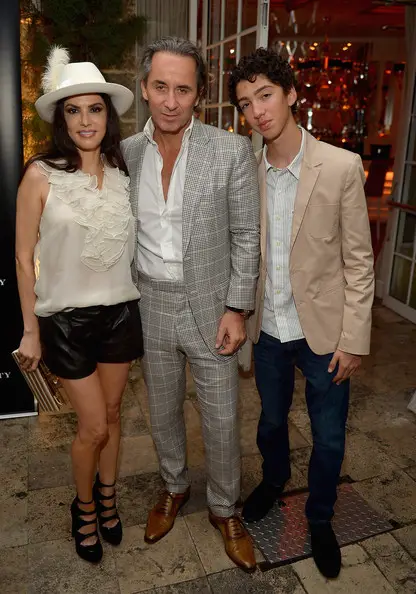 Adriana de Moura with her husband, Frederic Marq and a son Alex attending The Launch Of Andy Cohen's New Book at Miami Beach, Florida in 2014 (Photo: zimbio.com) 
In the interview, she also said that they decided to tie the knot again after Alex accepted Frederic as his father. Adriana further expressed that she was living her fairy-tale life with both her husband and son.
Divorce With Husband?
Adriana, who created a new show Divorce Rehab in 2014, hasn't posted pictures of Frederic on her Instagram since 2015. Similarly, Frederic has also deleted his Instagram account @fredericmarq.   
Since 2015, the reality tv star has remained tight-lipped about her relationship with Frederic. They might have broken up, or they might be fulfilling their marital duties secretly, only they can tell.  
At present, Mark is acting as the chairman of the Museum of Contemporary Art, where Adriana is also a member of the Board of Directors. The museum is located in North Miami.