Entertainment
Agent Dave Bugliari Shares a Beautiful Relationship With Kids And His Wife Of Seven Years; Know More Through His Bio
Dave Bugliari, who happens to be an agent at the Creative Artists Agency, has a perfect family, one that everyone dreams of! A loving and adorable soul mate, son and daughter. What else do you want from a family? Moreover, Dave's wife herself admitted that she is in love with her husband.
What's the secret behind Dave's successful marriage for last seven years and still running? We'll reveal it all!
Seven Year Of Blissfull Married Life: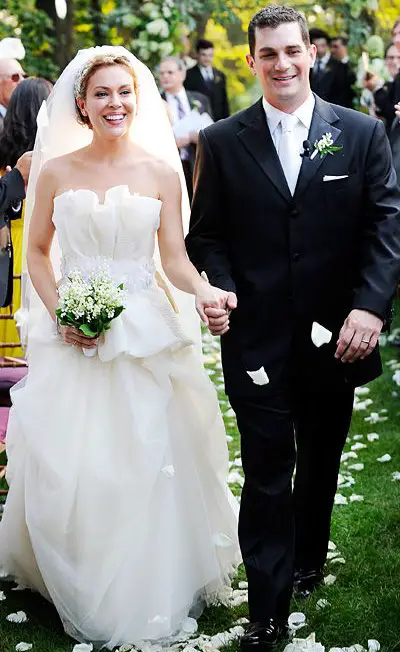 Caption: Alyssa Milano married David Bugliari wearing a Vera Wang gown on August 15, 2009.
Photo Credit: Pinterest.com
Alyssa Milano celebrated the seventh year of her wedding bliss on 15th August 2016. She married Hollywood agent David Bugliari on 15th August 2009 at David's family's estate in New Jersey. 
David, the Creative Artists Agency guy, was the one who proposed to Milano in December of 2008, with a ring which was designed and made by Jim Lavi at Daniel Jewelry in La Jolla, California. 
Nearly three years later in 2011, Alyssa gave birth to their first child, son Milo Thomas and then, on September 4, 2014, Alyssa gave birth to the couple's only daughter Elizabella Dylan.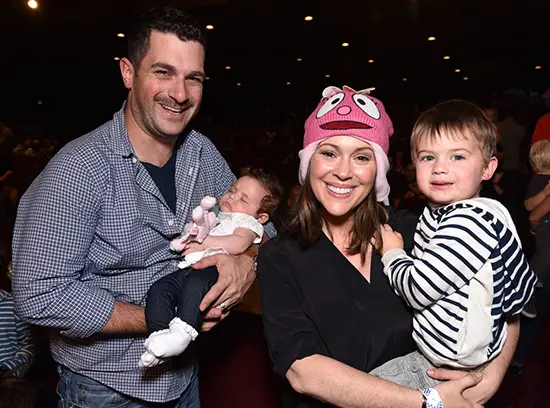 Caption: Dave Bugliari along with his wife, Alyssa Milano, and son Milo Thomas as well as daughter Elizabella Dylan.
Photo Credit: eonline.com
Dave Bugliari's wife Alyssa Milano shared a happy photo of Dave and Milano on Instagram to honor their seventh anniversary.
She captioned the image as:
'I married this man 7 years ago today. And he made all my dreams come true. I love you, David. #sevenyearsnoitch,'
Earlier in 2015, Bugliari's wife Alyssa Milano had said in an interview on Good Day LA that she is in love with her Dave immensely, she said; 
"Beyond just the kids, in all honesty I am really in love with my husband ,So to move away from him for four months, in a business that's so hard to keep marriages together anyway, to make that decision, to go, 'You know what, for my career (which I'm very blessed to have had a long career), I'm going to move away for four months, I'm going to take the kids with me and I'm going to expect it all to be fine.' "
Moreover, Alyssa Milano added:
"My husband can't ever leave me – I'll just keep following him, I come from an Italian family so…"
Although Dave Bugliari and Alyssa Milano has an age gap of eight years, they share a happy relationship, and Alyssa insisted that divorce is "not an option," no matter how many obstacles the pair hit in their relationship.
Dave Bugliari's Short Bio:
Dave Bugliari was born in New Jersey to Miller Bugliari and Elizabeth Bugliari and is an agent for the Creative Artists Agency, a Los Angeles-based company that works with actors, actresses, and professional sports players. Bugliari also helped former First Lady Hillary Clinton in 2007 through Campaign donation. Being an American talent agent, his net worth is as that of $2 million.