Entertainment
Does Alessandra Garcia Have Dating Affair or a Boyfriend? It'd be a Surprise if She Doesn't
There was a time when the whole idea of modeling was limited to super skinny models storming the ramps and cover of magazines. The definition is finally being broadened, all thanks to some inspiring women for showing the world that plus-size can fit in the world of supermodels.
Over the past few years, plus size models like  Ashley Graham, Robyn Lawley, and Iskra Lawrence have joined the same league as Gigi Hadid and Kendall Jenner. These bold and beautiful women are changing the concept and view of the fashion industry.
Among the plus size models that are making big names in the fashion industry today, Alessandra Gracia-Lorido is undoubtedly the model you are about to see everywhere.
The plus-size beauty is ruling the fashion world with her gorgeous and bold looks. But does the beautiful Alessandra have someone ruling over her heart?  Let's stroll down to find out.
Alessandra Gracia Wiki and her Dating Affairs:
Alessandra Gracia is a newcomer joining the modeling industry as a plus-size model, but the model has already been able to put her name on the list of supermodels.
The size 12 beauty has been a source of inspiration to more than half of the women in the US who wear either size 14 or up and often encourages them to celebrate their body.
"I hope women of all sizes feel empowered, because it is sort of celebrating a different body type but also showing that you can be sexy and confident in your own skin," 
She has already modeled for Vogue Italia in 2012 and has landed ad campaigns for clothing brands such as H&M, Forever 21, Lane Bryant, Simply Be Lingerie and Wet n' Wild.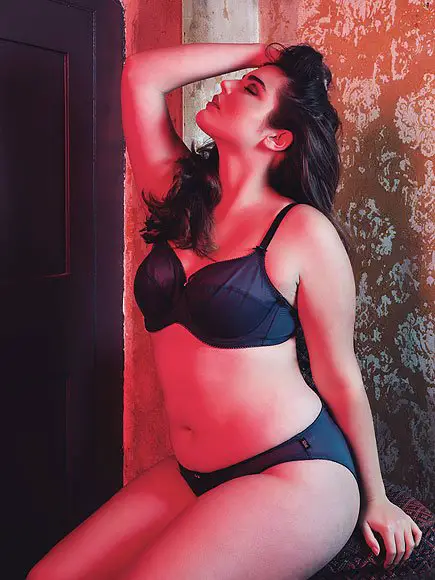 Caption: Alessandra Gracia photoshoot in lingerie.
Photo Credit: People.com
The super talented and gorgeous model is extremely busy and represented by four different talent agencies: IMG New York, Natural Models LA, Milk Management London, and D'management Milan.
While her professional life is making news all around the fashion world, it is quite amusing that the beautiful model does not seem to have a boyfriend. However, the model did make a post on Valentine's Day on her Instagram spreading love to her fans and well-wishers.
No information regarding her being linked to anyone so far has been revealed, and she seems to be pretty much occupied with her modeling contracts in the fashion industry. It is safe to say that her career is the only thing she is dating at the moment.
However, it is quite a surprise that Alessandra Gracia landed herself in the modeling industry rather than the acting, given her famous father, Andy Gracia. That's right! She is the daughter of the legendary Godfather star. She is the youngest Gracia in her family.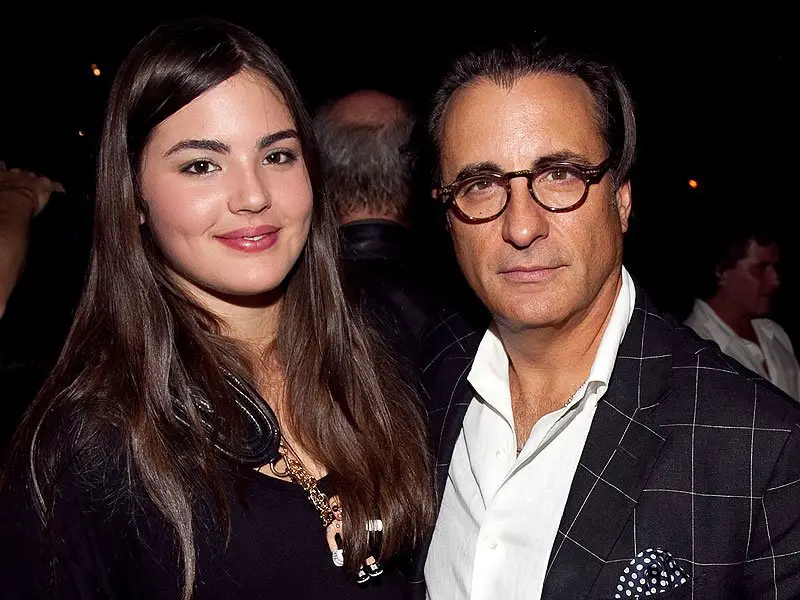 Caption: Andy Gracia with her daughter Alessandra Gracia.
Photo Credit: People.com
With a father like hers, the stardom was definitely in Alessandra Garcia's blood, and she has been doing justice to it by reaching a new height with her passion and dedication towards her career.