Entertainment
Alexandra Shipp Dating? Reportedly Turned Co-Star Into Boyfriend
Alexandra Shipp Dating? Reportedly Turned Co-Star Into Boyfriend It seems like new love has blossomed on the sets of 'X-men: Apocalypse' as the actress  Alexandra Shipp is reportedly dating one of her colleagues from the X-men movie.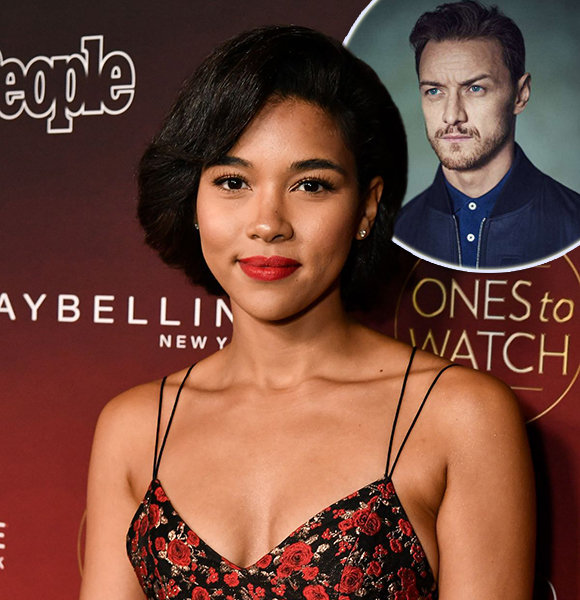 It seems like new love has blossomed on the sets of 'X-men: Apocalypse' as the actress  Alexandra Shipp is reportedly dating one of her colleagues from the X-men movie.
Well, if you crave to know who she is dating with, then scroll down to know the story in detail!
Alexandra Shipp's Dating Status: Turned Co-Star Into Boyfriend?
The actress, Alexandra Shipp's role as 'Storm' on the widely acclaimed franchise movie 'X-men: Apocalypse,' was very well-received by the viewers.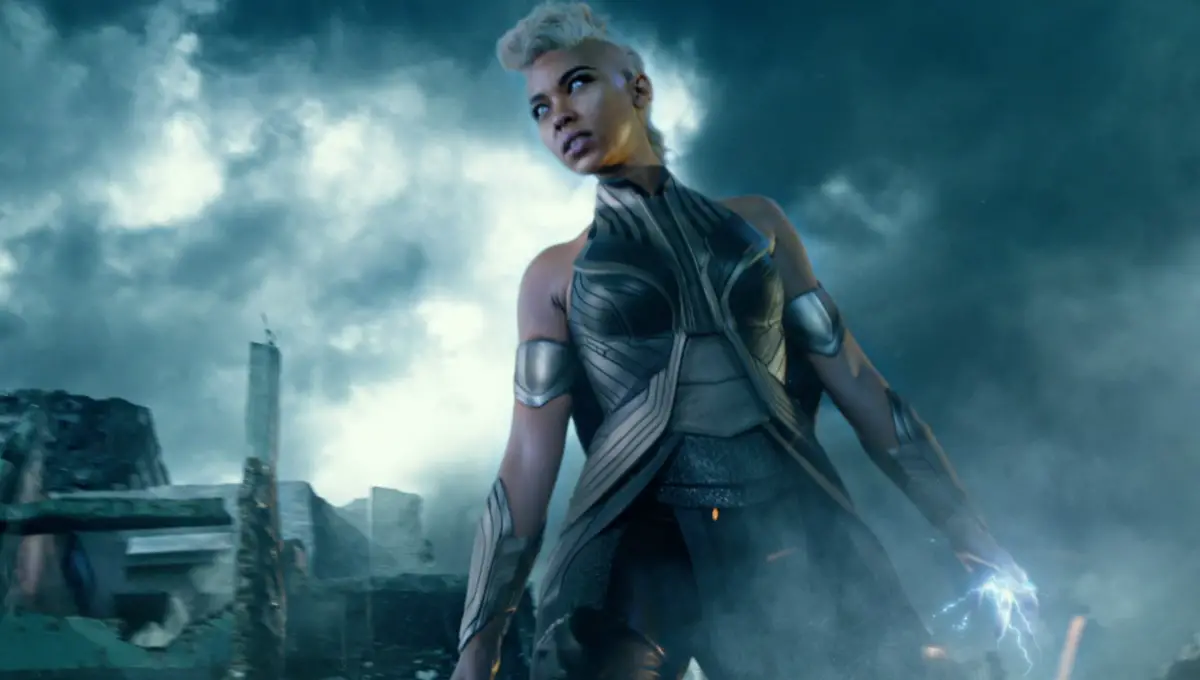 Alexandra as 'Strom' in the 'X-men: Apocalypse'(Syfy)
But there was a secret love-affair rumor in the X-men fraternity. According to Bossip, there was some chemistry going off-screen between the Strom and Professor X back in 2016.
At the same time, actor James McAvoy, who portrayed Professor X, shocked everyone by splitting with his wife Anne-Marie Duff after nine years of marriage. 
James got to know the beautiful Alexandra during the filming of the movie, and the two were reportedly getting close to each other.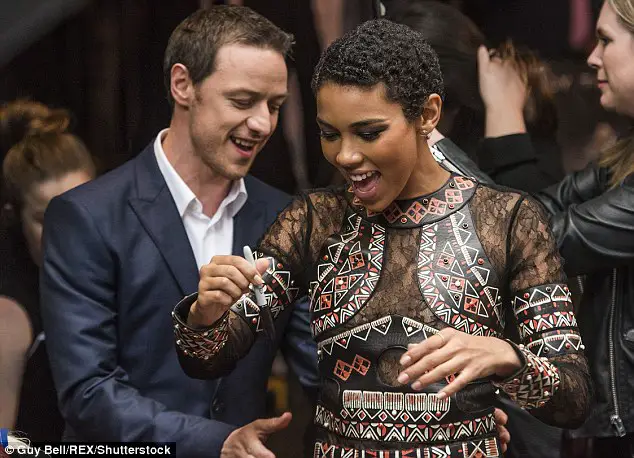 Alexandra and James McAvoy caught candid (Dailymail)
However, neither Alexandra nor James has confronted anything about their rumored relationship. 
It is kind of eerie that Alexandra has not revealed anything as the actress has been very open about her relationship in the past. Back in 2011, the actress was in a relationship with David Anders, and she even tweeted claiming him to be the world's best boyfriend.
But that relationship faded mysteriously.
That is not the only time the actress has spoken about the person she dated. Back in 2013, the actress disclosed the ethnicity of her then-boyfriend, without revealing his details and name.
Contrary to popular belief, I'm not asian. Although my boyfriend is ?? So I'll take it ☺️☺️? — Alexandra Shipp (@AlexShipppp) October 3, 2014
Alexandra does not shy away from teasing her audience when it comes to her dating affair; she writes tweets related to boyfriend but without disclosing the identity. Back in 2016, she made a tweet about a perfect gift from boyfriend.
In the context, her fans were desperate to know her boyfriend, but she did not disclose anything on that matter, keeping the fans in a hype.
More about Alexandra Shipp:
The 26-year-old Alexandra Shipp was born on July 16, 1991, to parents are James Ship Sr and Amyruth in  Pheonix. She has a brother named James Ship Jr and attended St. Mary's Catholic School while growing up. 
Unlike her dating affair that is somewhat unclear, the actress does not hesitate to flaunt her family with her fans.
Back in December 2017, Alexandra uploaded a picture of herself with her dad from their Europe trip.
She also shared a childhood picture of herself along with her mother and brother on the occasion of her mother's birthday back in October 2016.
Alexandra was raised in Pheonix alongside her brother but moved to LA when she was seventeen in order to pursue her career in acting. Alexandra was fourteen when she was first discovered by a talent agency and made her debut in the big screen back in 2009 from the comedy movie 'Alvin and the Chipmunks.' 
After the debut, Alexandra has managed to bag some big movies to her name, like 'X-men: Apocalypse,' 'Straight outta Campton,' and 'Dude.' And for 2018, she has 'X-men: Dark Pheonix' and 'Love, Simon' bagged to her name.
Think we're missing something? Do let us know in the comment section below!