Entertainment
Alexia Echevarria Moving On From Husband: Son & New Beau Bring Her Ecstasy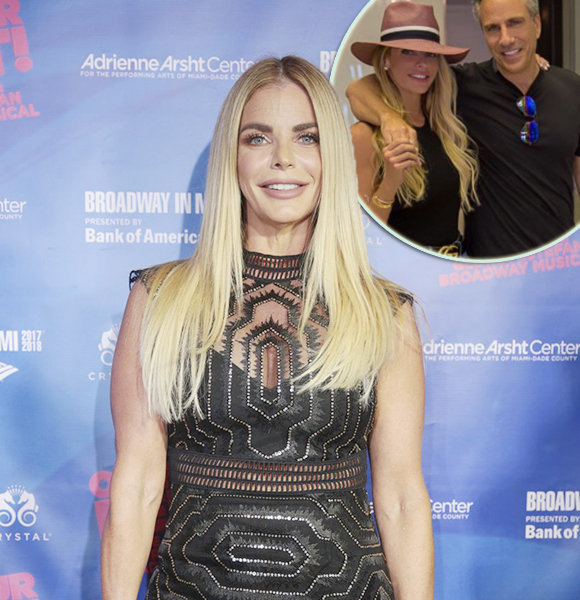 Alexia Echevarria, one of the famous cast members of Bravo's The Real Housewives of Miami, has her fair shares of issues in her love life. She has been married before, but somehow it never worked. 
The Cuba-born reality star moved ahead of her rocky relationship with her husband while finding herself a new boyfriend! 
Also attached to the report her bio-related info.
First Husband, Second Husband, Tragic Love Life
Alexia Echevarria, who stands at the height of 5 feet 8 inches, did not always have love life filled with happiness. She went through some tragic moments before landing with the love of her life. She had been married twice before falling for her new man. Her past marriages couldn't provide her with the utmost satisfaction.
Earlier, Alexia, who is at the age of 50, got married to Pedro Lui Rosello in 1992. She tied the nuptial knot with Pedro in a sacred wedding ceremony. But before the newlywed could spend most of their time together, Pedro was arrested and sentenced to 24 years in federal prison for the case of cocaine smuggling. 
While Pedro was marking five years in prison, Alexia gave up on her husband and filed for divorce.  
Later, Alexia was raising her two sons as a single mom when she met politico Herman Echevarria, with whom she would co-found Venue Magazine in future. They started dating in 2001.
After about two years of dating, Herman, a Cuban exile, got down on one knee and popped the question. By 2003, the single mom Alexia was engaged. Later, the pair tied the nuptial knot in a lavish wedding ceremony.
Why Did Alexia Echevarria Divorce Herman?
The family of six, including the kids from their respective past relationships, were living blissfully until the pair started struggling with relationship issues. 
The news of their separation surfaced Tabloids in 2015 after being together for almost 15 years. The couple was living in separate homes before their official divorce. They reportedly separated because of some serious issues.
Despite their separation, they continued to run Venue Magazine together. The former couple went through an amicable divorce out of respect they had for each other. Before their separation, they had lived together for more than a decade, rendering parental love to all of the kids. In 2013, Alexia had praised Herman for his fatherhood, stating,
It's really difficult to have to talk about something that happened 23 years ago. Something that stirs so many mixed emotions -- happiness, sadness, fear, shame, guilt. Something that no matter how much I tried to hide it, erase it, and forget about it still haunts me today. At the same time, it's uncomfortable to have to speak about my ex-husband, the biological father of my children, after we have been legally divorced for over 17 years. As you all know, I've been happily married to Herman for the last 13 years. Peter and Frankie have always lived with me and Herman. Basically my boys have been blessed with having two fathers in their lives.
Herman was the father of two sons - Nelson and Herman from his previous relationship, whereas Alexia is the mother of two sons - Peter and Frankie with Pedro.
Her second husband, Herman reportedly died on 26 September 2016 due to a heart attack
In 2017, Alexia was involved in a legal battle with Herman's children, namely Nelson and Herman, over $3 million Miami home
Who Is Alexia Echevarria Dating Now?
Alexia is currently seeing someone, as per some of her Instagram posts.
In the recent Valentine's day, Alexia, who has a net worth of $3 million, posted a romantic picture on her Instagram. She was seen with her arms around her new beau.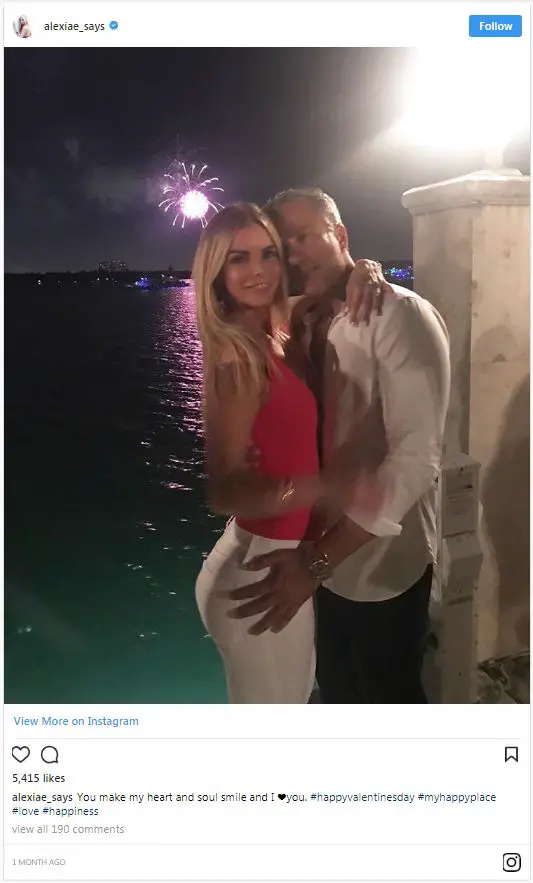 Alexia Echevarria Wishes Valentines Day To Her New Boyfriend In 2018 (Photo: Alexia Echevarria's Instagram)
On 29 May 2018, Echevarria again posted a snap of her with the mystery man, and this time she was excited to plan her birthday with him.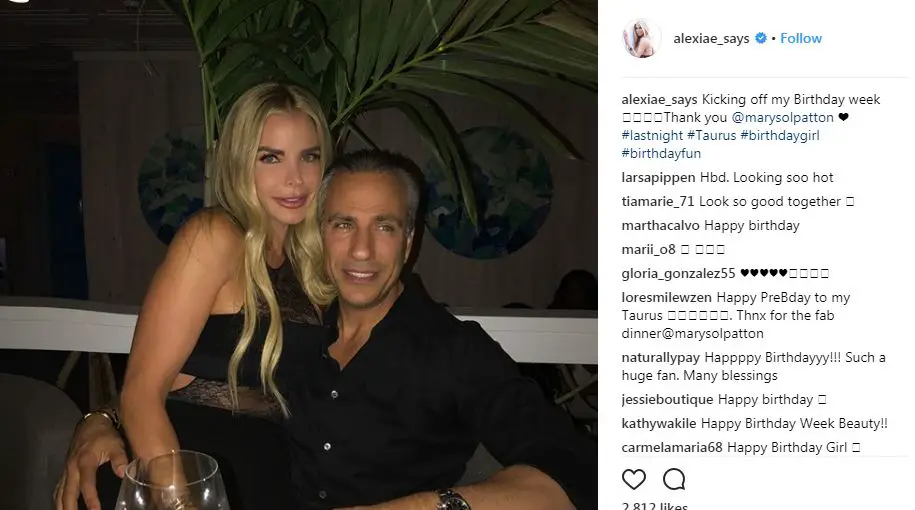 Alexia Echevarria Celebrates Her Birthday Weekend With Her New Boyfriend (Photo: Alexia Echevarria's Instagram)
It's refreshing to see the famous reality star enjoy her life after all the melodrama she went through.