Entertainment
Alexis Dziena Still With Her Boyfriend? Or The Dating Affair Ended Because Of Threatening?
It's a universal fact that relationships get tested on several grounds. The relationship comes out stronger if the couple keeps love before the differences, but if the 'conflicting nature' of the people involved in a relation overpowers their love continuation becomes somehow impossible.
"Entourage" actress Alexis Dziena knows that pretty well, as she too has been a part of a relationship that was a bit tumultuous. But, the concern is, did the problems lead her to witness the demise of her relationship with her boyfriend? Or, are they still dating and have vanquished those tumultuous times together?
Let us see through to get acquainted with the fact!
Alexis Dziena and her Troubles With Boyfriend!
Alexis Dziena is a beautiful actress, graced with the acting prowess and is known for being the heartbeat of several men across the world. However, she has made some major headlines because of her relationship with boyfriend, Jeffrey Francis Ausley.
Alexia and her boyfriend faced some legal issues against one another, back in time.
Elaborating the scenario further- it was mid-2014, when Jeffrey got restraining orders against Alexis, as she reportedly threatened to hurt him if he broke up with her.
Jeffrey said; he and Dziena had then been dating for quite a few months, but when he tried to end their dating relationship, Alexis went crazy and started screaming, throwing tantrums and worst of all, threatening to harm Jeffery and herself!
This, however, is just one side of the coin, as Alexis never addressed these claims. But despite Jeffrey's claims not being proven to be legit, Alexis was then ordered by the court to stay 100 yards away from her boyfriend.
Alexis Still Dating Her Boyfriend?
After going through all those troubles, their relationship's existence, being questioned, is quite apparent. However, neither of the involved party opened up on the matter leaving all the fans oblivious.
People do assume that they might have broken up since there is no news in the media about them continuing their relationship. However, the news of them breaking up didn't make it to the media either.
Well, for now, all we can do is, stay hopeful that either of them would come forth addressing the matter for their fans!
Did you know, Alexis once dated Michael Pitt for a brief period?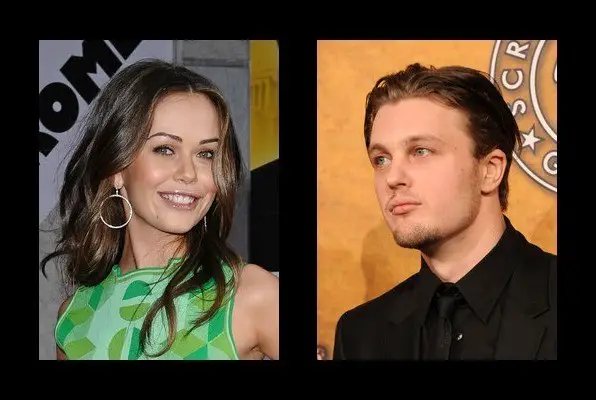 Caption: Alexis Dziena once dated Michale Pitt.
Photo Credit: zimbio.com
In case you missed, she is also someone who has not had the greatest of the family lives. Well, in 2011, Alexis tried to get restraining orders against her parents after expressing her fears, that her dad would murder her for her earnings and money. However, a judge later turned her down!