Entertainment
Alexis Sky Welcomes Baby Daughter with Ex-Boyfriend! Dating Status Now
The most magical day for a woman is when she becomes a mother. To Alexis Sky, a former dancer turned model; her newborn baby is her anchor to life just like every child is to a mother.
Alexis has something new to share even though she went through some tough times, including pregnancy complications and boyfriend dramas. If you want to know what that is, just read along!
Alexis Sky Welcomes Her Baby Daughter!
Alexis Sky, a cast member of 'Love & Hip Hop Hollywood,' recently welcomed a baby girl named Alayia Grace with her ex-boyfriend, rapper Fetty Wap. Alexis gave premature birth to her daughter three months earlier than the due date. The baby was born via C-Section in Georgia on Tuesday weighing just 1 lbs and was put in an incubator for specialist care.
However, Alexis finally got hold of her baby close to her heart and posted a video and a photo referring to it as her happiest moment. In one of the pictures she shared, she captioned,
 "My happiest moments are with you princess Laiya .. my heart beat my world i love you baby"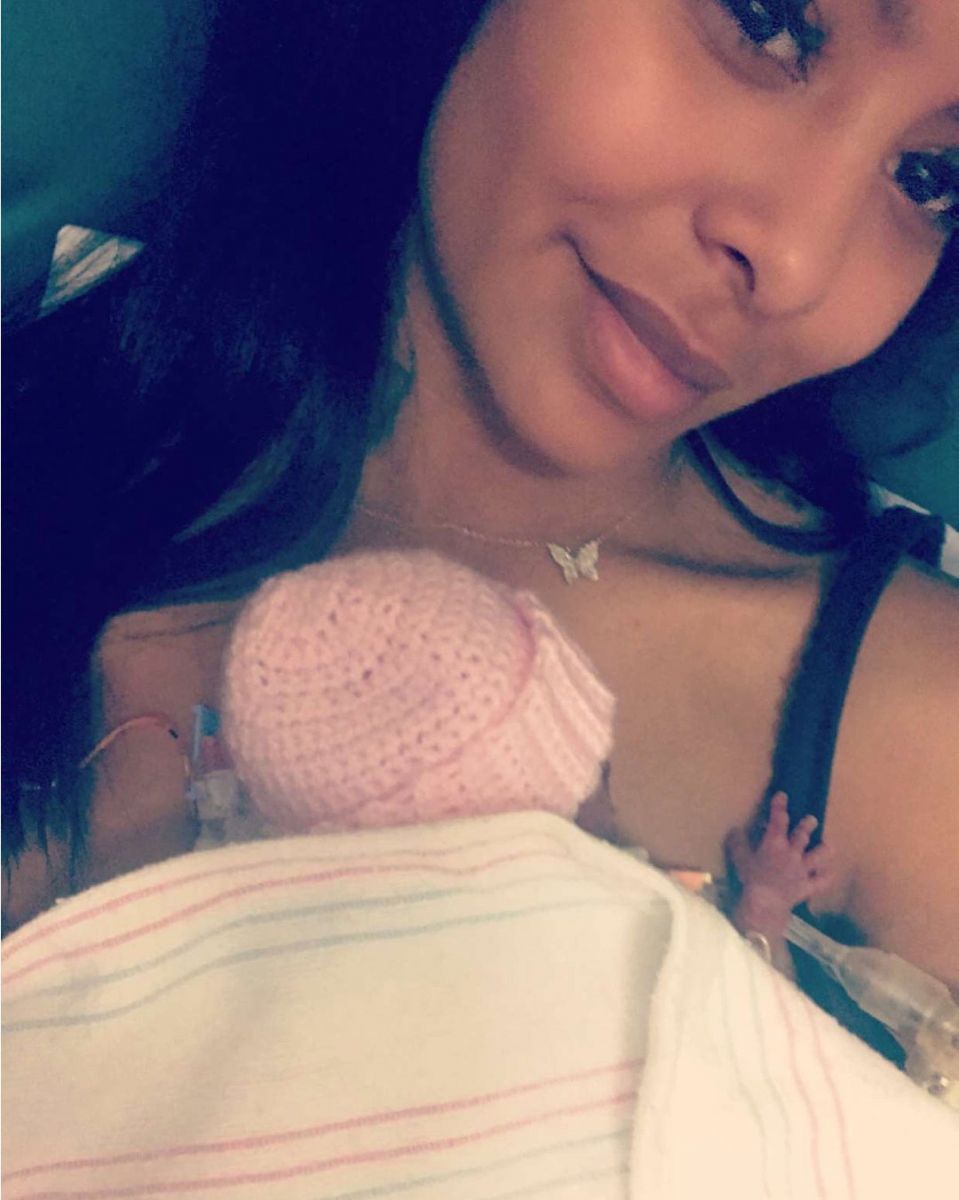 Caption: Alexis Sky with her preemie baby
Photo Credit: People
While the doctors had Alexis and her baby in the hospital after the birth, she expressed her need to hold her baby through her Instagram story. Sky gushed,
"She is good, she's just so tiny. I just want to hold her. I'm just praying for her every day. She's a fighter. She got this. It's just emotional," 
Sky, 23, revealed on an Instagram story that she was rushed to the hospital after her water broke on January 2. She went through C-section and Alaiya was eventually placed in an incubator neonatal intensive care unit. 
Her ex-partner Fetty Wap was present beside her when she was in the hospital waiting for their baby to arrive. Later, the rapper appeared beside Sky's Instagram Live video, sharing that the exes were both preemies themselves.
Sky and Fetty, who started dating back in 2015, was in an on and off romantic relationship for a couple of years before Alexis split with Wap accusing him of cheating her with Masika Kalysha, who even bears his child. Wap is a father of five children, Alaiya being the sixth one.
However, Alexis is no longer in a relationship with her daughter's father; she moved on with Migos rapper Offset who somehow happened to have affairs with two women at a time. As complicated as it seems, Migos was in a relationship with his hometown boo Takal, which raised Takal's "online beef" with Alexis.
However, even though Alexis has had her bruises in a relationship, she is blessed to have a baby girl. Something good certainly came out of all the hardships, don't you think so?
Express your views in the comment section below!