Entertainment
Allegedly Gay, Ian Bohen, Dating With Girlfriend, Eliza Cummings
The actor from MTV's Teen Wolf, Ian Bohen is being labeled as a gay? What do we hear these days?  We thought that he was a happy person with a beautiful girlfriend. Let's just know if this rumor is true or not then.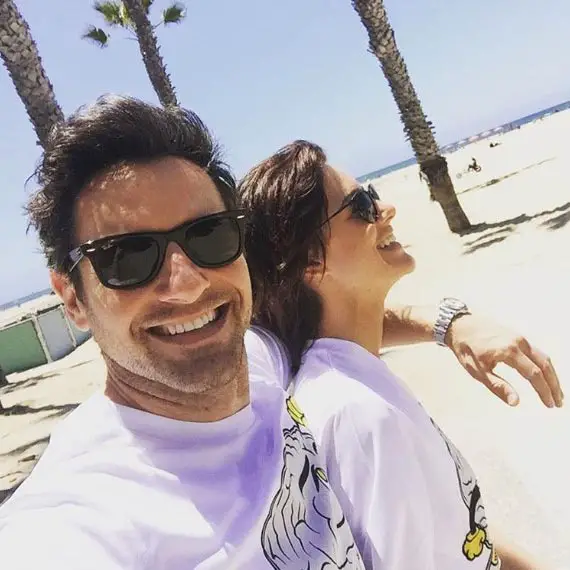 The actor from MTV's Teen Wolf, Ian Bohen, is being labeled as a gay. And to the contrary, he is also reported to be dating a beautiful girlfriend. Through this article, we will be uprooting all sorts of confusion regarding his sexual orientation.
Ian Bohen Gay or has a Girlfriend?
The Ian Bohen is actually not a gay. Yes, you read it right. We can say that surely because he is romantically linked with an English model Eliza Cummings, who as everyone believes is his girlfriend. The couples are sighted together frequently. Looking at their pictures in their Instagram accounts, they seem to be in love pretty pretty intense.
Ian Bohen and his girlfriend Eliza Cummings.
[image_deleted_from_Instagram]
This handsome guy who sure has a lot of fans was rumored to be a gay. And whoever spread those rumors certainly has no idea of his long dating history. According to whos-dated-who, Ian had the previous relationship with Gintare Sudziute, Adeliade Kane, Amila Ibragimova, Holland Roden, Haley Webb, Kelley Jakle, Laysla De Oliveira, and Sierra Love.
That was a long list right there but now it seems like Ian Bohen, @IanBohen, has found his way to a stable relationship as the current couple appears to be happy and enjoying their company. However, we do not know the exact date of when they started dating. Ian, an actor and Eliza, a model; both have a busy life but still they seem to find a way to spend some time together and hang out with friends. Here we have some of the pictures stacked in which the couple can be seen enjoying together with friends.
A happy Anniversary.
[image_deleted_from_Instagram]
The fishing crew.
[image_deleted_from_Instagram]
Found love while fishing and the boat too. [image_deleted_from_Instagram]
Currently, there is no news available if the Ian Bohen and Eliza Cummings, @elizacummings91 is living together. We will just have to wait till Ian decides to get married and make Eliza his wife.
Ian Bohen was born on September 24, 1976, in Carmel, California, US. Ian started his career in acting with his debut in Todd Field's AFI Conservatory project called Delivering. Later, he played the role of Young Hercules in Hercules: The Legendary Journeys. He has also appeared in Mad Men Season one as Roy Hazelitt and in Any Day Now as Johnny O'Brien. Currently, Ian has a recurring role in the MTV's Teen Wolf, where he portrays Peter Hale.