Entertainment
Allison Mack's Dating History: Engaged to Two, Married to None, Seems She Has Not Found Her Perfect Husband!
Best known for the role of Chloe Sullivan in Smallville, Allison Mack hasn't found her prince charming yet. Being in a relationship twice and now riding the single train, Allison hasn't found her love interest yet. Although not married, she seems happy now that she is single.
Allison Mack's Dating History:
1. Allison Mack and Chad Krowchuck: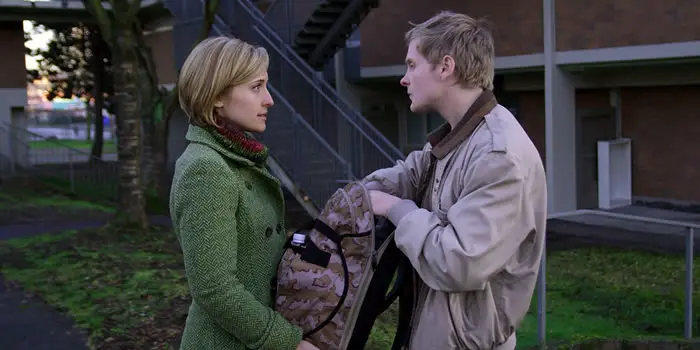 Caption: Allison Mack and Chad Krowchuck for the movie Frog.
Source: photobucket.com
Allison Mack and Chad Krowchuck started dating from 2008. After being together for almost two years, the couple called an end to their relationship and broke up in 2010. The is no known fixed date of when the couple started dating or when the couple broke up.
2. Allison Mack and Peter: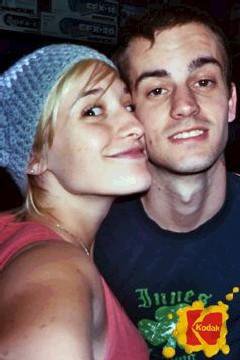 Caption: Allison Mack with her long time boyfriend and ex-fiance Peter
Source: skyrock.net
Allison Mack announced that she was engaged to her longtime boyfriend Peter in March 2003. But after five years of being together, in 2008 she wrote on her blog that marriage was something she didn't see herself committing to anytime soon. There is no other information about her boyfriend Peter, and there is no mention of Peter's last name.
3. Allion Mack and Sam Witwer: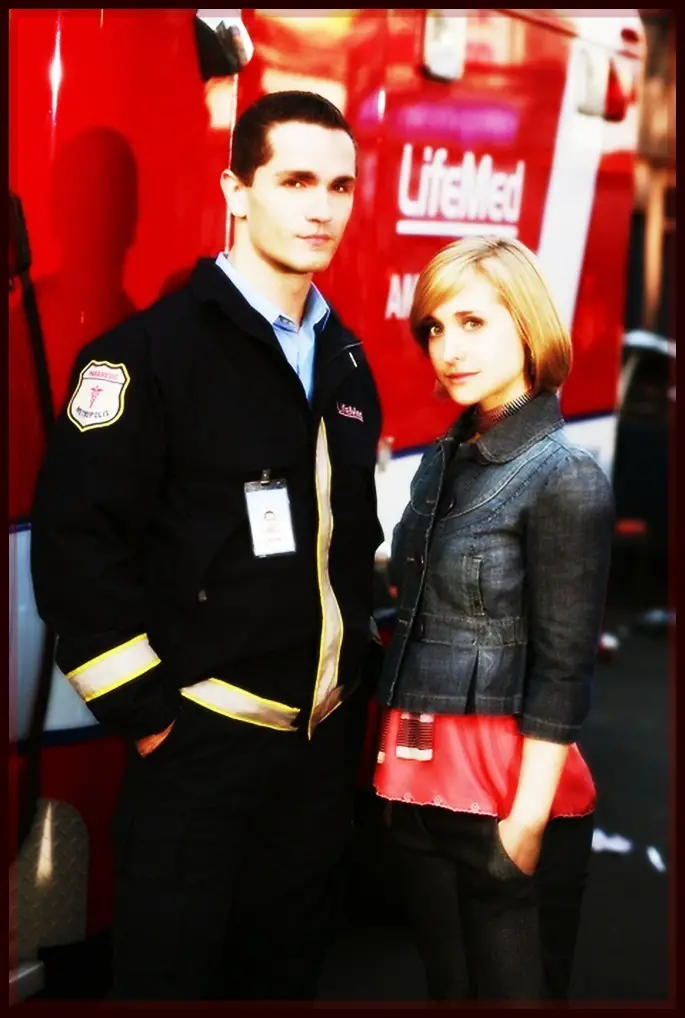 Caption: Allion Mack with ex-fiance Sam Witwer on the set of Smallville.
Source: fanpop.com
Allison Mack started dating Sam Witwer in May 2010. After dating for two years, the couple got engaged in April 2013. After their engagement, their romance only lasted for nine months, and the couple split in January 2014. 
Allison Mack has been engaged to two handsome guys, and it seems she had a rocky relationship both times. Sometimes when in love, partners can lose feelings for their significant other. And being able to keep up the romance in a relationship is difficult.
Allison Mack must have gone through the same situations. She wasn't ready to get married, and her relationship ended drastically. Allison had a shot at married life three times, but she wasn't lucky enough to have a lasting relationship. She is still young enough to find a suitable husband.
Sometimes whether we are, 16, 25 or 64, we will meet someone who will start a fire in us that cannot die. But the awful truth we come to find is that they are not always with whom we spend our lives. 
The Source, by Allison Mack:
If Allison isn't involved in Acting that much anymore and isn't involved in a romantic relationship then what is she so much busy in? After her work in Smallville and Wilfred, what has she been doing?
Allison Mack has always come off as this inspiration person, who seems like she has so much to give for others. And now she is actively involving herself in improving the career of other aspiring Youth. 
Allison Mack and Keith Raniere present, The Source, A curriculum designed for the actor, artist, speaker, singer and other aspiring professionals to discover themselves, and find a part of themselves that is unique and apply it to their own career. 
Allison Mack plays a vital role in the work of The Source and so far she has a lot to say about this program,
I've been an actress for over 28 years. I've worked on film, television, theatre, web, voice-over's; you name it, I've been there. I've also studied the full spectrum of methods. While I've found everything I have done incredibly helpful and useful, I've never found a curriculum more profoundly life changing than, THE SOURCE.

THE SOURCE addresses the full artist. I've been able to overcome the fear of being authentic no matter where I am, auditioning and just bringing forward my own ideas in a matter of weeks.

THE SOURCE has changed my work — but more importantly, I'm a happier, more loving and peaceful woman.
You can read more about this here.
Allison Mack's Short Bio:
Allison Mack was born on 29 July 1982. Mack is an American actress, director, and producer. Although her parents were American, she was born in Preetz, Schleswig-Holstein, Germany. She was born to Mindy and opera singer Johnathan Mack. She moved to America with her parents when she was two years old. She is a middle child among three children.
She has an older brother Shannon and a younger sister Robyn. She is best known for her role in Superman tv series Smallville as Chloe Sullivan. She is also known as Amanda on FX's Australian-American comedy tv shows Wilfred.
Allison Mack holds the net worth of total 7 million US dollars which she acclaimed acting in several series and films.