Entertainment
Allysa Rose Store Manager Boyfriend, Divorced With Co-star Husband, Two Daughters
Allysa Rose, the daughter of the famous TV personality Mark Worman, is known for appearing on her father's show Graveyard Carz. She features on the show as an apprentice. 
The show, which is based on the repairment of rusted and decaying former muscle cars, made her famous. Fans see her as an enthusiastic car lover assisting her dad on the show and a loving mother of two in real life.  
Store Manager Boyfriend, Wedding Plans?
Allysa and her current boyfriend Chris Wanke has been Facebook friends since June 2013, although the details about their first meeting have not been disclosed. Chris' Facebook bio states he is a retail store manager at T-Mobile.
On 29 July 2014, Chris announced about the pregnancy of Allysa through a Facebook post.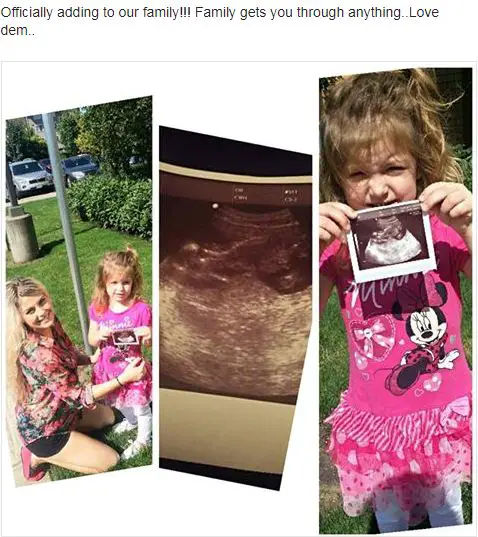 Allysa along with her first daughter Emma displays ultrasound image of upcoming child (Photo: Chris Wanke's FB) 
Rose gave birth to her second daughter Brooklyn Monroe Wanke in January 2015. In October 2015, Allysa shared a picture of her happy life with boyfriend and daughters via a post on her Instagram.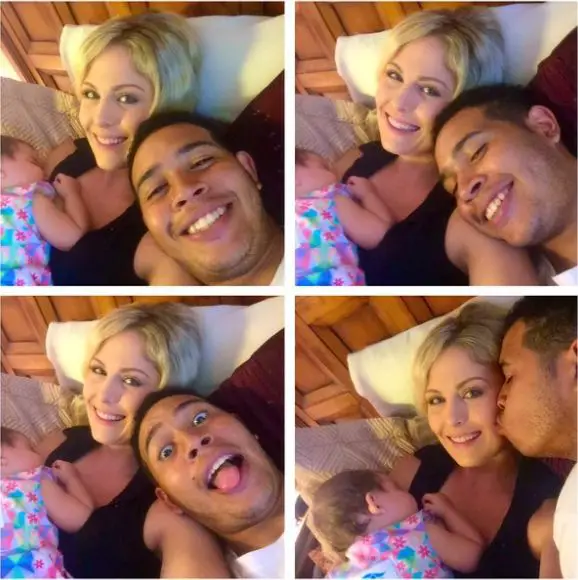 Cheerful Allysa with boyfriend and daughter after their daughter birth (Photo: Allysa Rose's Instagram)
Allysa is currently raising her two daughters Emma, 7 and Brooklyn, 3 with her boyfriend Chris, who has proved himself a responsible father. He often shares glimpses of quality time with daughter Brooklyn.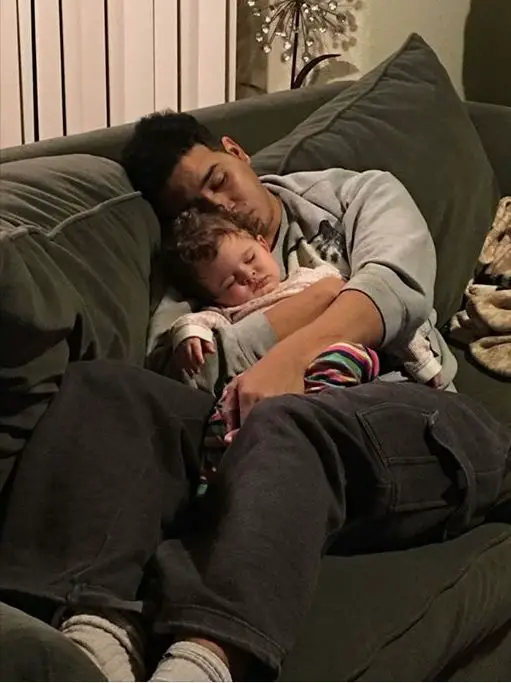 Allysa Rose's boyfriend, Chris Wanks spends quality time with their daughter (Photo: Chris Wanka's Facebook )
Allysa and Chris have not yet tied the knot and remained mum about their wedding plans. Hopefully, the couple will soon walk down the aisle, and Allysa's fans can see her in a fancy wedding dress.
Co-star Ex-husband, Father of Her First Daughter
If Allysa decides to marry Chris, it will not be her first wedding. Post the end of season 1 of Graveyard Carz in 2012, Allysa took a leave from the show and didn't return for the next three seasons. During her absence, Allysa got married to one of her Graveyard Carz co-stars. Later, the couple got divorced due to irreconcilable marital issues. 
Rose was previously married to her Graveyard Carz co-star Josh Rose, who is the father of her first daughter Emma.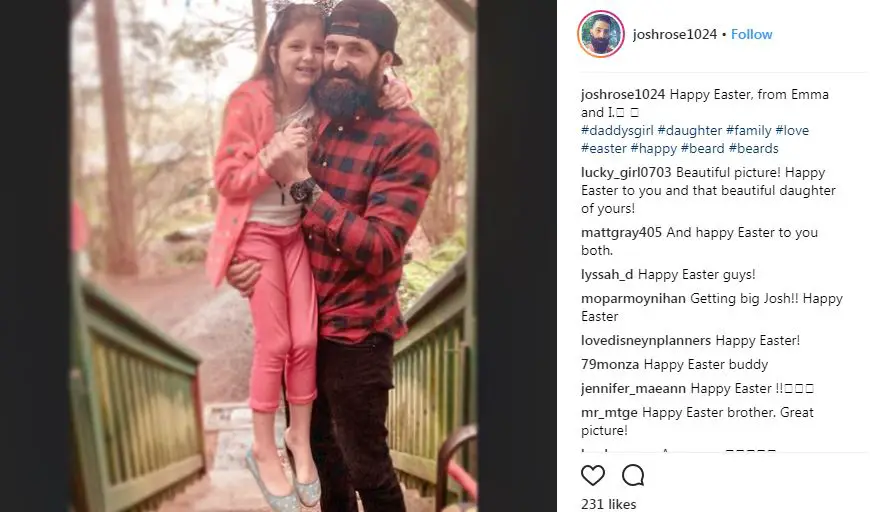 Allysa Rose's ex-husband Josh Rose poses with their daughter Emma, 7 in 2018 (Josh Rose's Instagram)
Tabloids have been misnomering Josh Rose as John Rose. In January 2018, Allysa Rose took the matters to Instagram setting the record straight once and for all.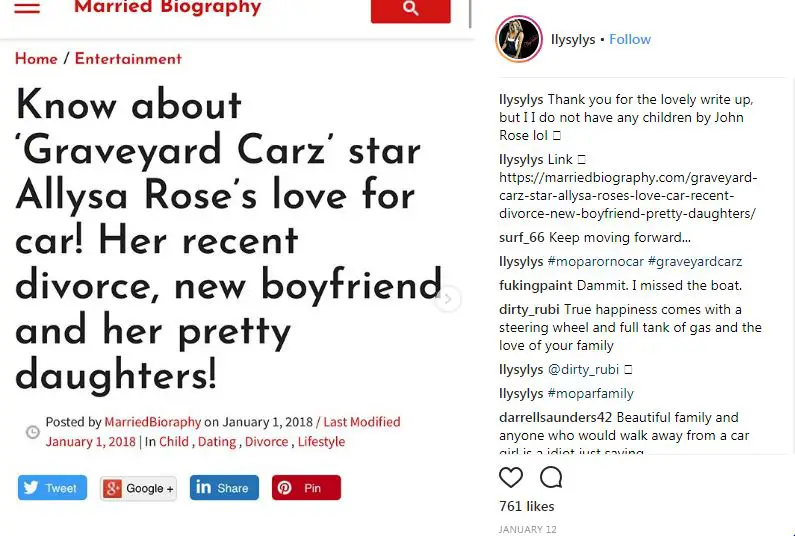 Allysa Rose says no children with "John Rose." (Photo: Allysa Rose's Instagram)
In the Instagram post, she also stated that she kept the surname, Rose since she had used it to create her business when they were still married. Further, she also replied to a fan that she had been divorced with Josh for six years.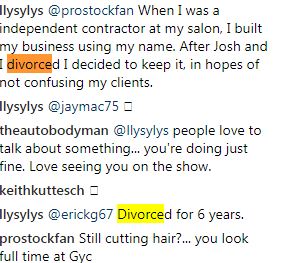 Allysa Rose keeps surname Jose to safeguard her business (Photo: Allysa Rose's Instagram)
While replying to a fan on the post, she even stated that she gets along with Josh for the sake of their daughter.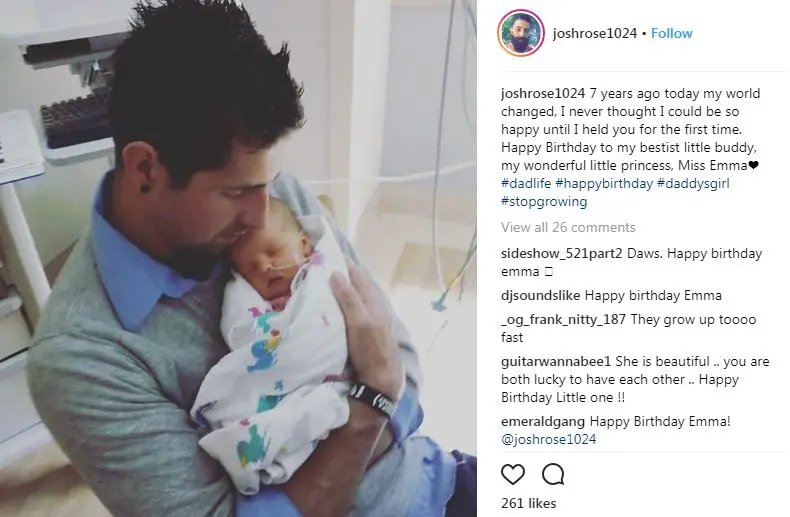 Josh Rose's princess Emma Rose (Photo: Josh Rose's Instagram)
Emma and Josh have a rock-solid father-daughter attachment.
Likewise, in a 2017 article penned by Allysa on Graveyard Carz's official website, she revealed that her eldest daughter Emma was involved in gymnastics and mostly spent her summertime at her mother's shop.
It seems like Emma's going to be tough like her mother, who learned to ride bikes and quads at an early age.