Entertainment
Althea Heart Bio: Has Family with Husband-To-Be and a Notable Net Worth at 35
Althea Heart Bio: Has Family with Husband-To-Be and a Notable Net Worth at 35. Many relationships get ugly when the love and trust between the couple fade away. The reality star Althea Heart knows it best since she was cheated on by her fiance who she had a child with.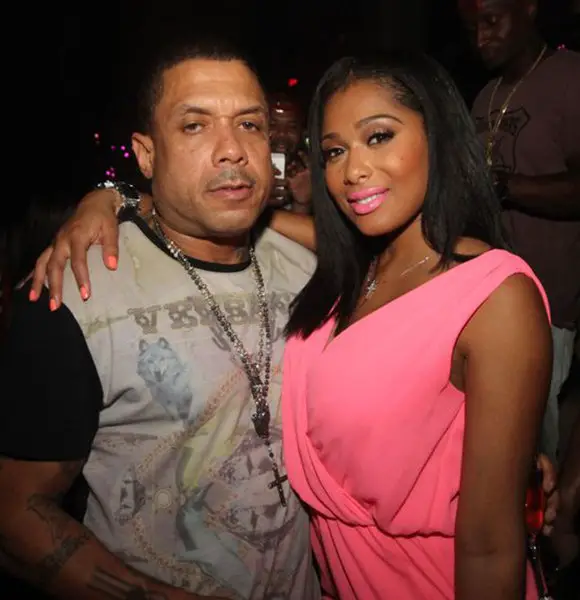 Love is not always sunshine and roses; sometimes it is storm and thrones as well. Being in a loving relationship is a blissful feeling but being able to maintain that spark throughout can be very challenging.
Every relationship is put to the test, and the ones fated to grow old together are able to sustain until the end. Many relationships get ugly when the love and trust between the couple fade away. 
The latter scenario can be entirely linked to the beautiful reality star Althea Heart. The 35-year-old had a fair share of ups and downs with her beau, Benzino. If you are wondering about the journey of her life, including her net worth, scroll down to find out.
Althea Heart's Bio:
The reality star Althea Heart had a relationship more like a roller coaster full of ups and downs. The 35-year-old has a son with her boyfriend, well ex-boyfriend, Benzino.
They met on the sets of Marriage Boot Camp and Benzino proposed to Althea only six months after being on the show. He popped the big question with an enormous engagement ring. Take a look!
Caption: Althea shows off her engagement ring (Published: June 18, 2017).
Everything was going well in the lives of the newly engaged couple. The pair announced that they were expecting a baby back in 2015 June 7. She looked radiant during her pregnancy as seen on the throwback picture of her pregnancy she shared on her Instagram.
She gave birth to a son named Zino on November 10, 2015. Both Althea and Benzino were very much in love and often shared cute pictures of the family.
That is one adorably spooky family in Halloween costume.
But the happiness was not long-lived. While most of their fans were expecting the couple to get married and change the tag from fiances to spouses, the news of Benzino cheating on Althea went public. After confronting Benzino, Althea took the matter to the public and shamed her disloyal partner for cheating on her.
That is one way of exposing a cheating partner.
The matter got worse when Althea got all physical with Benzino due to which she was given a restraining order against her ex-fiance Benzino. But she tried to contact him and was taken to jail for ten days on accounts of violating the restraining order.
Because of her violent nature, Benzino even got a restraining order for his son Zino against his mother which upset Althea, and she expressed her grief.
"I take good care of my son. I provide a nice home, bought him a new car and I don't go out and hardly do s---! And this is his dad all over me going out while he was hanging out in Atlanta.This man wants to take my son from me! I don't deserve this! Please please. This is the only way he cares. He loves the fame he loves Instagram he doesn't truly love me because s--- would be normal, this ain't normal! I'm fighting til the end."
No further details on that case have been disclosed at the moment, but we hope the loving mother got the custody of her son.
Besides the entertainment industry, Althea has also ventured into real estate business which has helped her accumulate a net worth of $100,000.