Entertainment
Amber Benson Is Not Gay/Lesbian! Her Once Upon A Time Dating Affair Proves It
Fame and rumors are the part of celeb life which they had to deal every day. And celebrity's sexual orientation is certainly the hotcake gossip for the eager fans worldwide. Similarly, the American actress, Amber Benson who has been secretive all along, has yet to satisfy the eagerness and curiosities of fans regarding her sexuality. Rumored mostly for her long termed lesbian role, there are still many different shades to find out.  Well, let us dig out the real deal of her dating affairs and gay rumors despite her secrecy.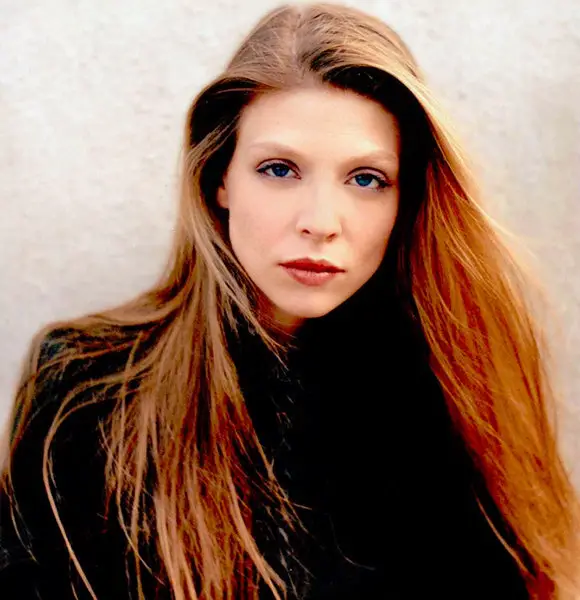 Fame and rumors are the part of celeb life; they have to deal with both every day. Sharing her part of fame and rumor is the Amercian actress Amber Benson, who is mostly known for her lesbian role as Tara Maclay in "Buffy the Vampire Slayer."
All thanks to the role, flying rumors poses the question mark to her fans whether her well known lesbian role mirrors her sexuality she holds off the screen as well.  
But how much truth does the rumor behold? Let us dig out the real deal down below!
Amber Benson: Lesbian Behind the Camera as well?
Amber Benson, the American actress, got her massive fan base after she came through the role of Tara Maclay, a lesbian witch in love with another witch Willow Rosenburg in "Buffy the Vampire Slayer."
The lesbian relationship of Benson's character (Tara-Willow) was one of the greatest parts of the TV show, especially LGBTQ television!  
As for her lesbian role, she talks about the beauty of lesbian relationship in an interview in EW.
"It was a beautiful relationship, and it wasn't gratuitous, it wasn't about two girls making out, it was about two people who both happen to identify as female who fall in love."
Benson added that to her lesbian role was a normal thing, quoting,
"They were good to each other, they treated each other way. It was a normal relationship. You normalise it, and make it okay, because it is okay.
Benson further explained that love is important rather than gender speculations.
"It's saying, if you find somebody to love, you're just lucky – it doesn't matter the gender, the sex or whatever – if you find somebody who gets you and you get them, you're so lucky."
Benson explained about the impact on audience's lives of her lesbian role,
"I got letters from girls saying that I changed their lives and I met people who would cry about it, and that had such an impact on me. You don't realize what an impact television has on people. But when you get letters from young girls saying, 'I came out and I have a girlfriend now because of you', it's great."

"We got a lot of young letters… there were a lot of young people who felt very isolated, and to see two characters on a television show be accepted by a group of peers changed the game."
As for lying big confusion, she clears the air hinting it was just combo of the perfect role and good acting; fans only stretched her reel life to real life. Her dating life itself only speaks on behalf of her straight sexual orientation.
Even if Amber hardly threw anything about her dating affairs, it is known that she had seven years of relationship with her then-boyfriend, Adam Busch from 2002-2009.
The couple ended their relationship in March 2009, but like always, the secretive Amber did not give any statements regarding the breakup, including the reason behind it. Surprisingly, they remained best of friends even after their breakup, so it is safe to say they broke up amicably.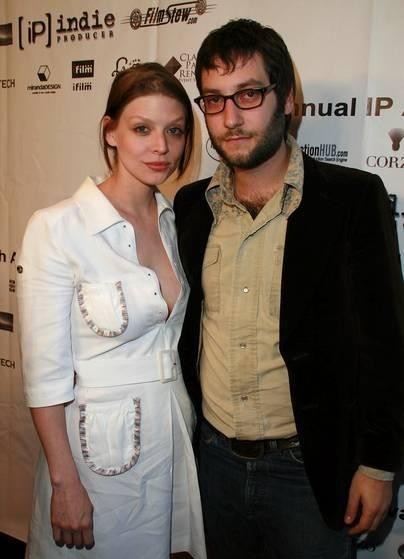 Caption: Amber Benson and Adam Busch
Photo Credit: listal.com
As for Benson's other relationships, she had an encounter with James Marsters in 2001. But as of now, Amber is clearly single without any involvement in the relationship.
It only adds that the single actress is still on the wait for the right man to sweep off her feet; her fans and admirers around would love to be the actress married and enjoying the romance she deserves!