Entertainment
Amber Midthunder: 5 Facts Ranging From Age to Possible Dating Affair of This Actress
If you love watching English science fiction series with a touch of psychological thriller and horror, then you are well aware of the American series 'Legion.'
When we mention this series, Amber Midthunder undoubtedly comes in our mind, who is better known for her primary role of Kerry in the FX series 'Legion.' Besides Legion, Amber Midthunder can be seen in the American modern-western crime drama series 'Longmire' and 'Banshee.' which helped boost her already thriving career.
Many few are aware of Amber's life beyond the camera, so here are five facts that you probably missed about Amber Midthunder!
1) Amber Midthunder Has A Passion For Animal Rights And Environmental Activism
Besides being a rising star, Amber Midthunder has a great love for animals and environment as well. Amber Midthunder takes time to promote the awareness of the terrible impact of palm oil and their fulminations to orangutans.
Likewise, Amber Midthunder does what she can to contribute to Return to Freedom, a non-profit sanctuary for the protection of wild horses around the United States. In an interview with 'Cliche,' she stated;
Yes, my big thing right now is palm oil; it is in everything. It's in your face wash, it's in your food, it's in your dish soap, everything. So, there is sustainable palm oil and crude palm oil, and unsustainable oil is the issue. Basically what's happening is that it's very cheap and there's lots of it in the wild, and these companies go in and they knock out forests, just completely obliterate them, to get the palm oil. The issue is that they're not just taking down palm oil, like the plants and using that conservatively, but they're knocking down forests entirely and it's causing deforestation, which our planet can't handle right now.
She further added;
It is also severely and quickly threatening the endangerment of orangutans. When these companies go in for palm oil, they are destroying the orangutan homes. They are gorgeous, intelligent animals and they didn't do anything to deserve this.What people can do about it is to buy sustainable palm oil and visit the World Wildlife Fund (WWF) website at worldwildlife.org. They do a scorecard every year of companies that use sustainable palm oil and grade them based on their commitments.
All in all, Amber Midthunder seems pretty much concerned about the natural environment and beings, don't you think so?
2) Amber Midthunder Loves Keeping Her Personal Life Confined
Unlike Amber Midthunder's professional life, she loves keeping her personal life close to her chest. 
Amber Midthunder, who possesses mixed ethnicity, keeps her birthday confined to close ones only, but remains known that she was born in 1991. Moreover, she prefers keeping her love affairs away from fans and media, most probably because she wants fans to know her by the performance she delivers and not by the hype she creates with the help of her dating affairs. 
Moreover, her hectic schedule makes it hard for Amber Midthunder to be involved in a relationship with a boyfriend or a married relationship with a husband.
3) Amber Midthunder Was Already Aware Of The Film Industry Before her Debut in Acting
A second generation Native American actress, Amber Midthunder is a star on the climb. Amber, who stands tall at the height of 5ft 5inch, is one of the stable and bright young talents in Hollywood. Growing up with parents; a casting director mother and father as an actor, the industry was something Amber Midthunder was aware of from her early days. 
Amber Midthunder got her first speaking role when she was at the age of nine in the Indie hit 'Sunshine Cleaning' opposite to Alan Arkin. Amber Midthunder has graced small and big screens with characters including 'The Originals,''Hell or High Water,' 'Banshee,' 'Longmire' and much more
In February 2017, Amber Midthunder showcased her talent in the FX drama "Legion," which was based on the Marvel character of the very name "Legion."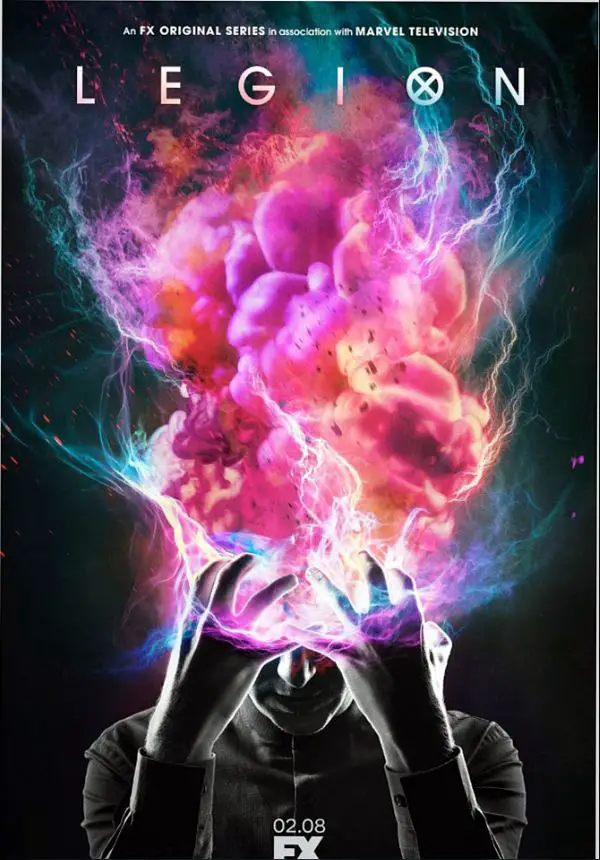 Legion's Official Poster
Photo Credit: redbubble.com
In 'Legion,' Amber Midthunder portrayed the role of Kerry, a woman of action with a childlike sense of wonder. A true savant, Amber as Kerry has lived a sheltered, but never dull life!
4) Acting Is Not Only Skill Amber Midthunder is Good At
Besides Amber Midthunder's successful acting career, she has tried her hands in the direction as well. Amber Midthunder has directed some short films in the past, namely 'Nights like these' and 'Don't.' However, she doesn't pretend what it's like to be a director. 
'Don't,' the direction debut of Amber included stars like Kenneth Miller, Luis Bordonada, Trine Christensen and Amber herself.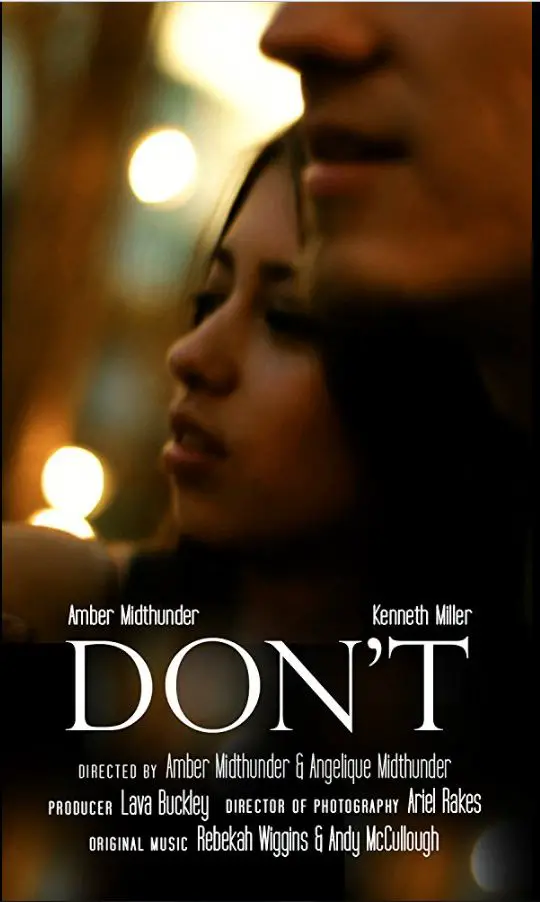 Caption: Don't's Official Poster (2013)
Photo Credit: imdb.com
Amber Midthunder likes directing and feels it's a tremendous job, and looking at her short films; it seems she felt natural and good to be on the other side as well.
5) Amber Midthunder Loves Challenges And Is Interested In Tackling New Genres
As the rising star, Amber Midthunder always wanted to be as versatile as possible; a drama like 'Legion' was something that she probably wanted to do. It seems Amber Midthunder is open to all possibilities as long as there are an interesting character and story. 
Amber Midthunder has acted in dramas, thrillers, comedies, romances, which leads to believe that she is very much versatile when it comes to acting.
Looking at Amber Midthunder's roles, it seems she has a good selection of the script, and that's when the performance turns out to be well, but there is more to come in the future from this aspiring star!